The experience of being a exchange student in GraSPP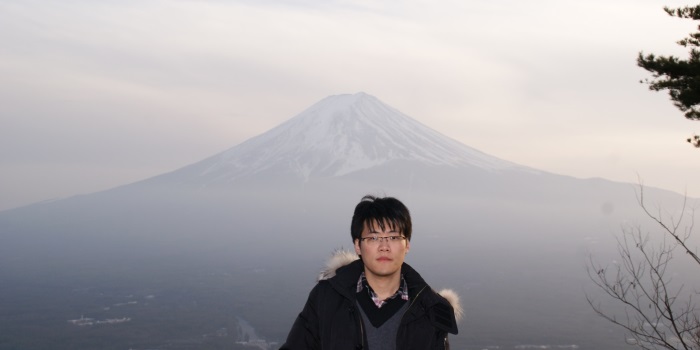 The experience of being a Campus Asia exchange student in GraSPP, Todai was absolutely memorable. My program was mainly decided to facilitate the interactions between Korean, Japanese and Chinese Students. There were lots of opportunities for us to communicate with and understand each other through studying, traveling and spending daily life together. From the first day arriving Tokyo, we had our mentors take care so many things of us. They were also students so they understand most of our problems. We could communicate easily with them and get so much useful information. This helped us a lot when we just came to an unfamiliar city. Our mentors not only caring our daily life but they also studying in some courses same as ours and lived in the same apartment with us. Therefore, we had pretty much time to spend together. This surely provided us more chances to know each other.
Except our mentors, we also meet our other Japanese and Korean friends inside the class and outside the campus. In school, we discussed different topics from historical ones to current ones. We shared our similar or different views actively. For example, we talked about the Sino-Japanese relations during the class for those controversial issues. This enhanced mutual understanding among young generations. We also touched other aspects of various issues in academic area. I am really glad to have this opportunity since it truly furnished us a platform to know many ideas of each other which we didn't expect before. But what I'm sure is that it is still not enough so more and more students should join this kind of programs to broaden their horizons. Besides the academic aspect, we also enjoyed great days through other activities and built lovely friendship. We had dinner gatherings, parties, drinking activities and so on. These small activities let us have closer contacts. We get to know others from more dimensions. Moreover, it was really warm to have many friends to spend big vacations together like Christmas Holiday. Because some of us were living in the same apartment, we sometimes had parties in our home! Some of the friends who were not living near us also joined when they were free. This will definitely be an unforgettable part in my life.
Not just having the chance to spend time with Japanese and Korean friends, we also met many students from other countries at GraSPP. For instance, I once went to a beautiful site with several friends near Tokyo. We explored Japanese historical sightseeing and experienced natural beauty together. Through these kinds of activities, I could understand not only how Japanese or Asian students see Japan, but also can I know about the feelings toward Japan from other nations' people.
I also practiced Japanese language with one of my mentor. Though we didn't have a lot of time and I didn't get much improved but it was still a great time. I have to thank her a lot. Also, I have to thank all the people I met here including the staff in the office, the teachers, my friends and especially my mentors. They made my life in Tokyo brilliant and vivid. I believe who join the CAMPUS ASIA program in the future can get much more than me. And CAMPUS ASIA program itself virtually provides students from the three countries a golden opportunity. This must bring a positive outcome in the future when students of the program become more developed and mature.