GPPN Student Conference 2015 Report (T. Yokoyama)
The GPPN conference allowed for an opportunity to both learn from and contribute to the greater community of graduate students in Public Policy. I presented on the new urban phenomenon of new master-planned cities to a group of students interested in Metropolitan Governance. As my topic is a very recent occurrence and relates to many other topics, the presentation succeeded in getting the group's engagement in the topic both in and outside the classroom. While writing the paper in itself was a significant outcome of this conference, as it allowed me to analyze an area of urban studies and sustainability that is still largely unexplored, the presentation and the subsequent discussions produced a meaningful set of ideas about how the notion of new master-planned cities could be further studied and what other policy implications might exist. Being unfamiliar with policy writing, I learnt from my peers how to transform analysis into practical policy that might deviate from the academic norm. Other ideas discussed in the group such as progressive cities and evolving cities not only related to my topic, they also illustrated the multifaceted nature of many of the issues of urban governance.
The participation in GPPN conference would contribute to my academic research in various ways. First, the topic of new master-planned cities that I explored in my paper will be an issue that will gain attraction in the future, so there is still much room to be studied in the future. The discussion on sustainability of cities have come up repetitively, and as a student interested in pursuing research on sustainability, the conference helped me recognize the important role that cities play in sustainability and the mechanisms in which they act as such a force driving sustainability. Second, I have done extensive academic research in the past, but the conference presentations helped me understand how policy papers function and how researchers behave differently in policy research than other fields. For example, a student presented transportation policies in Quito and incorporated qualitative and quantitative analysis at the local level to form concrete policy recommendations at a more macro level, which aspired me to be more flexible about the scale I research. Last, the participation in GPPN allowed me to connect with many students from different schools who I hope to keep in touch, which will contribute to my research not in a concrete way at present, but their potential advice and their connections will definitely broaden my horizon in terms of public policy research.
—Taichi Yokoyama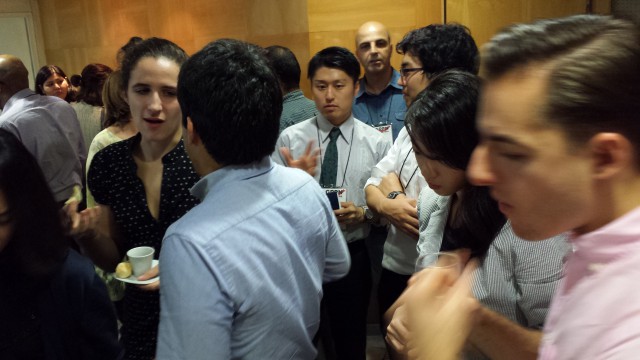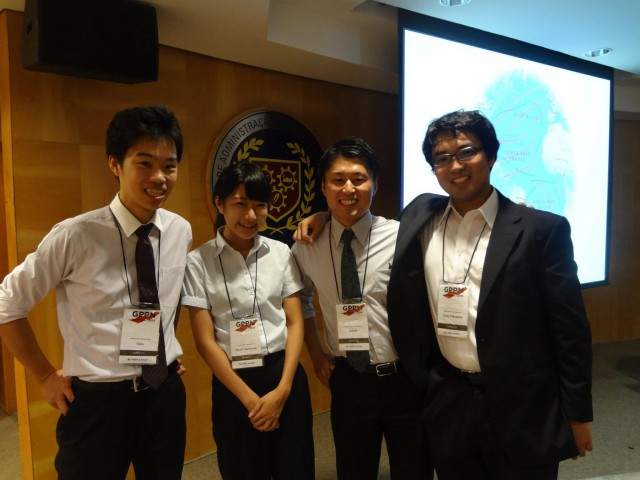 GPPN Student Conference 2015 Report (M. Kobayashi)
For the GPPN Student Conference 2015 in Sao Paulo, our paper—titled "The Politics of Immigration in Japan"—illustrated how the exclusive nature of Japanese immigration policy has been and continues to be a product of the country's history, the government's conservative elements, and the interrelationship between various interests, actors and political mechanisms. Unlike the GPPN conferences in previous years, we did not present our topics and findings to other conference participants. Instead, using our paper as a foundation of knowledge on immigration issues, we participated in a workshop that consisted of an informative and enlightening visit to the city's refugee shelter, where we had the opportunity to talk to several migrants from Haiti and the Democratic Republic of the Congo; brainstorming sessions on the challenges and realities of immigrants entering Brazil; group-based analyses on the innovative mechanisms and policies that can assist with immigration procedures; and prototyping of these possible social programs. Although the process was challenging, the workshop offered a fresh, interactive and educational outlook on the current obstacles surrounding immigration policies and how social innovations play a vital role in shaping global societies in the future.
The workshop was also valuable for my own personal academic growth. In traditional, customary conferences, paper writers present their findings and offer conclusions and policy implications based on their research. Though this method is clear-cut and time-efficient (and not to mention a methodology located at the heart of my academic comfort zone), it often results in one-way "lectures" that do not foster collaborative approaches to learning. This year's GPPN conference at FGV enabled me to realize that workshops—and other interactive approaches to address and tackle the society's most pressing issues—are not only practical, but they also provide constructive space to expand the scope of one's knowledge. In my workshop group, for example, students from various countries (Brazil, Ecuador, Germany, Korea, Japan and Romania) and backgrounds offered their personal insights into immigration policies to come up with a five-step reception service to help immigrants integrate smoothly and effectively into Brazilian society. We also prototyped this reception program, which included cultural/language classes and employment assistance. Without these interactive activities, I would have never 1) had the opportunity to hear their thoughts and experiences on immigration and 2) comprehend the issue from their unique perspectives. The workshop expanded my understanding of immigration programs and enabled me to grasp the importance of applying the knowledge into policies and programs that best reflect the society's experiences.
—Miki Kobayashi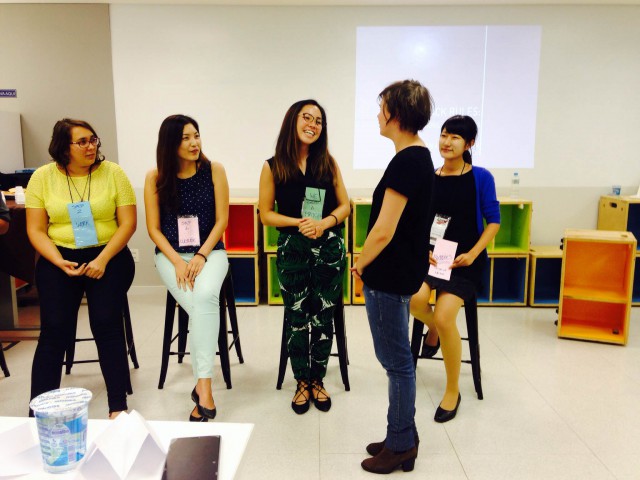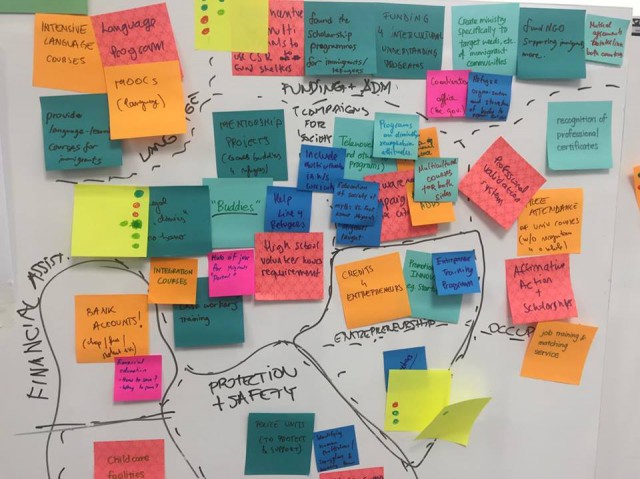 GPPN Student Conference 2015 Report (S. Kalasegaran)
As part of the immigration theme of the conference, I attended a two-day conference and workshop on designing "human-centered" immigration policy. It commenced with a surprise visit to a Sao Paulo immigration centre that was eye-opening.
We spoke to the local staff and some of the immigrants and learned about their particular motivations and challenges. Some turned out to be particularly revelatory. For example, the "refugee" my group spoke to turned out be from a relatively well to do family in Haiti. He came to Brazil because he wanted to be independent from his parents and they gave him $200 to apply for a work visa. So he did not come from as desperate a background as the typical Haitian refugee, who may have been affected by the earthquake or whose family was relatively poorer. This simple chat immediately opened the doors and windows to the hybrid factors spurring immigration. The visit thought us to focus policy on the people it was supposed to help, instead of only drawing from academic research or empirical evidence. In this regard, we spent the rest of the workshop studying the particular problems faced by the migrants we had met and designing specific solutions that could address these problems.
My group personified some of these problems in a hypothetical male immigrant fleeing war and poverty in the Congo, and we identified one key problem he faced upon arrival as the lack of access to a centralized source of information about settling in. Currently, migrants in Sao Paulo deal with a network of separate NGOs, universities, and public bodies that they have to locate and visit separately. We developed the concept of a one-stop website with crowd-sourced information from these organisations that new migrants could access at one-go. We also conceived of how the URL to this website and some brief information could be delivered in a card to migrants from the time they enter customs to the different bus and train stations and migrant centres they may stop by during their journey. The workshop thus gave us an alternative way to research and write papers that could be more closely connected to the people they purport to help instead of taking a more top-down approach that draws from only the academic literature or quantitative surveys.
The conference also gave us the opportunity to hear from a Deans' Roundtable that revealed a high-level of thinking, steeped in widely and well-read knowledge. It taught me to read more and to develop modes of argument on different topics so as to be able to engage other students and academics. Some of the arguments presented by the deans and the keynote speaker were also substantively useful to my future research, particularly regarding the usefulness of economic models to social stability. The opportunity to research our own paper and hear about others' also elevated the exchange of knowledge.
Lastly, I believe that the friends made at this conference would have long-lasting value both to us and the GPPN initiative.
—Sakthishwarran Kalasegaran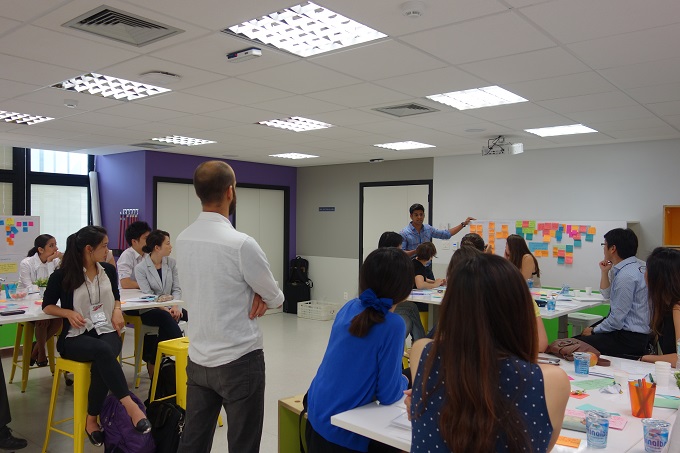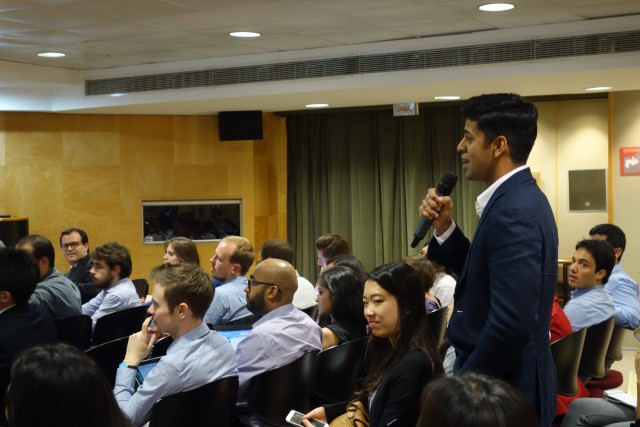 [Report & Photo] GPPN Student Conference 2015
The annual Global Public Policy Network Conference was hosted by FGV-EAESP in Sao Paulo, Brazil from 3rd to 5th December 2015. The conference successfully ended with the participation of deans, professors, staff members and 70 students from 7 schools.
This year's Students Conference took place on December 4th and 5th, exploring the following theme:
"Public Challenges Facing Global Cities"
Under this theme, the GPPN Student Conference 2015 addressed the following subthemes:
"Bringing IT into Government"
"Improving Metropolitan Governance"
"Embracing Immigration"
15 students from GraSPP participated in the student conference and presented their papers and took part in the workshop on the given topics. All students had a rewarding experience to exchange their views with students from other public policy schools and to build the great network across the world.
The next GPPN conference will be held at Sciences Po in Paris in early 2017.
*The GPPN is a partnership between the world`s leading universities, School of International and Public Affairs at Columbia University, Lee Kuan Yew School of Public Policy at National University of Singapore, Institute of Public Affairs at London School of Economics and Political Science, Sciences Po in Paris, Hertie School of Governance in Berlin, Fundação Getulio Vargas – EAESP in Brazil and GraSPP, University of Tokyo.
GPPN is global in two ways: the global spread of its members and its subject focus on emerging global trends in public policy.
The mission of GPPN is to address the most pressing public policy challenges of the 21st century and, as a result, to have policy impact, to be influential in public policy education and training, and to be innovative in teaching and research.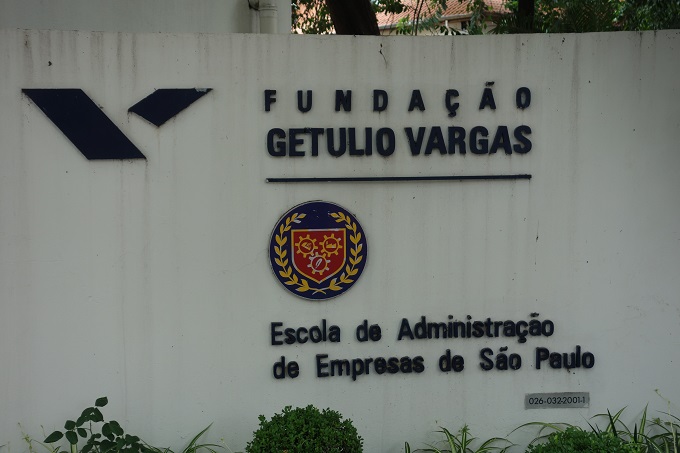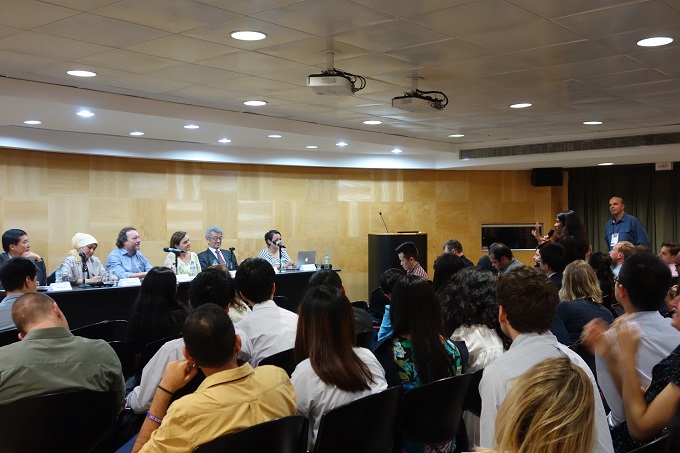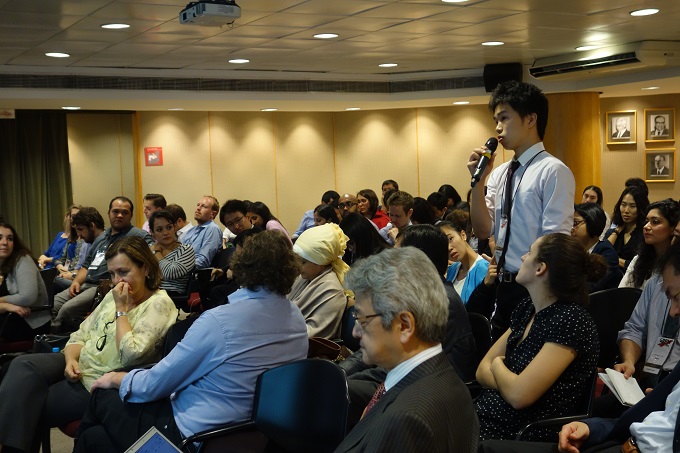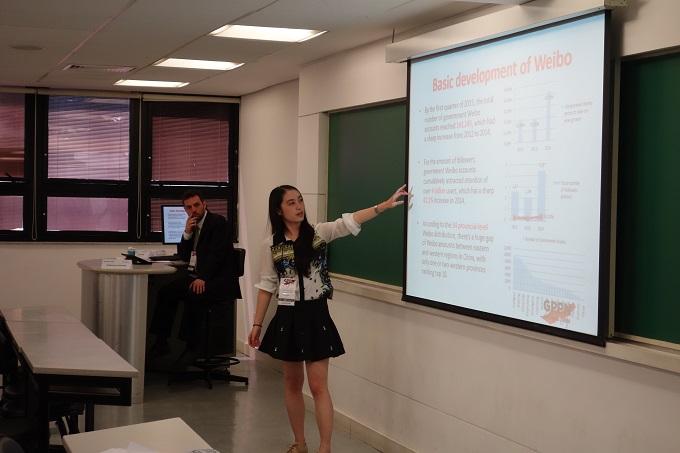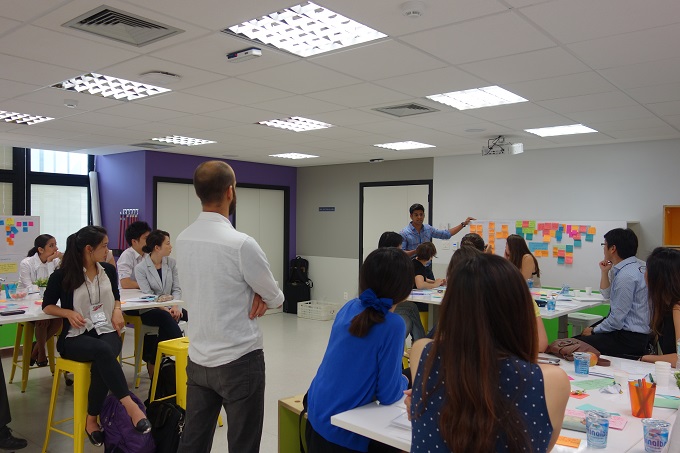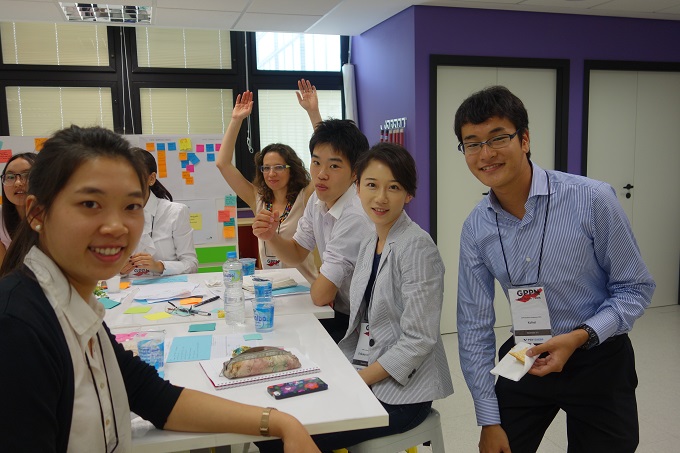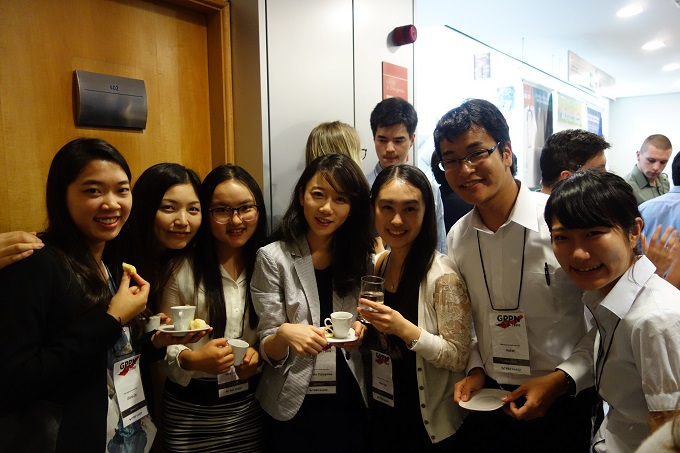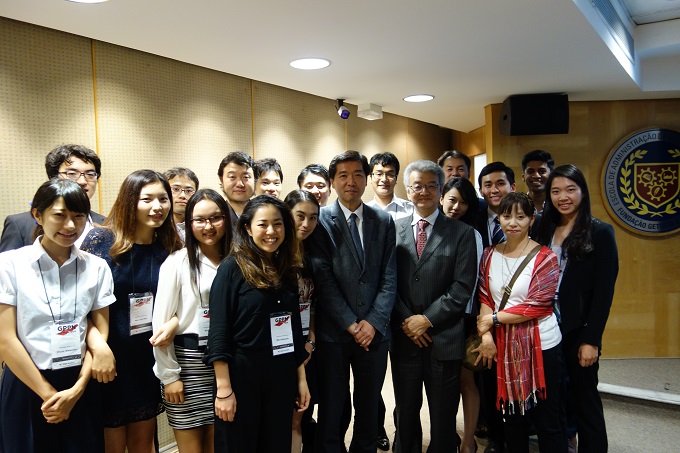 Related Links