I came to the University of Tokyo in April of 2009 as part of a new exchange program with my university, the University of California-San Diego. I was glad that I came during the second year of my masters program, when I had a strong foundation in politics, economics, finance, and statistics. I would highly recommend future students to establish a foundation in these areas before studying abroad.
I was impressed by the number of courses offered in English. Depending on your interest area, there are also a variety of courses that can be taken in other departments.
I greatly appreciated all of the help and advice I received from fellow classmates, other exchange students, and my tutor. My tutor was assigned to me at the beginning of the semester and really made me feel welcome by introducing me to other students, helping me find my way around campus, and showing me around Tokyo.
I was also impressed by the practical nature of the curriculum. My courses were evaluated based on papers, discussions, and presentations. The students are all very engaged in the classes.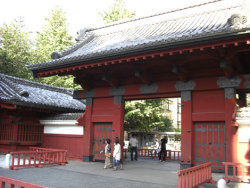 I highly recommend taking the Japanese language courses offered by the University of Tokyo, no matter your Japanese level. These courses enabled me to improve my kanji and grammar, but more importantly gave me the chance to meet other international students. By joining the FACE program, I was able to practice Japanese and learn more about Japanese culture. Lastly, I recommend tutoring or doing a language exchange- it provides a valuable opportunity to enhance your language skills and help someone else.
I strongly recommend studying abroad at the University of Tokyo. It is a rewarding experience that will challenge you and give you new perspectives.