The best part of choosing UCSD is that you don't need to pay tuition yet able to take lectures taught by world-widely renowned professors. It's true that exchange program won't give you a master degree but that doesn't mean you learn less. In fact, because you won't receive a degree, you can take classes based on your core interest and you can deepen the understandings of the topics of your choice.
UCSD School of Global Policy and Strategy was renamed from Graduate School of International Relations and Pacific Studies in 2015. Therefore, there are a lot of IR and Economics faculties who focus primarily on the Asia Pacific and Latin America. Students there are quite diverse in terms of nationalities and background wise; some student comes directly from undergraduate but many students at GPS comes with some sort of working experiences. Be it bureaucrats, military personnel, business person, many students study here to extend the knowledge they already have and utilizes the things they learn at GPS for further success in future. Therefore, in order to do well in this school, you will perhaps need to have an area of specialization or skills which will be useful to the study. (Especially GPS has many econ-centered classes, therefore, having econ or statistical background will be advantageous)
As I mentioned earlier, I took full advantages of exchange program by taking the classes that best fit my interests. Classes were of course quite intensive, to say the least. I had about 400 to 600 pages of reading per week plus occasional writing and presentation assignments. However, because I chose classes based on my interests, every hardship was just a hurdle I had to overcome in order to be knowledgeable about the topic.
I cannot wrap without mentioning the great weather and all kinds of marine activities you can enjoy in San Diego, they are in fact irresistible! You will definitely have time of your life there. However, as it should be clear by now that I would strongly recommend UCSD to those who wish to study a specific subject in depth. GPS will be a great choice to those who take graduate study very seriously.
Last but definitely not the least, I would like to express my deepest gratitude to everyone –especially GraSPP, UCSD ISPO, JASSO, Prof. Mackey, Prof. Walter, Prof. Driscoll, Prof. Heng and my parents- for helping me out before and during this exchange program. With the help of people around me, I could finish my stay at UCSD with the feeling of accomplishment.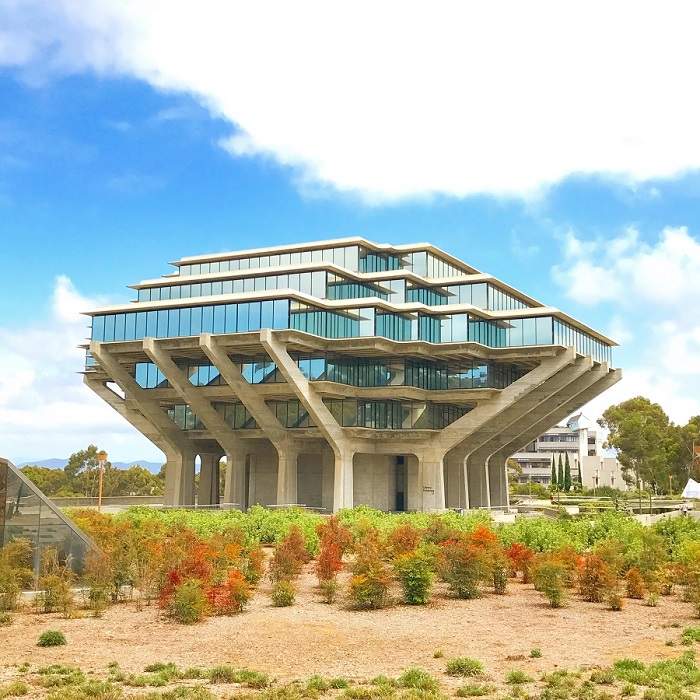 Geisel Library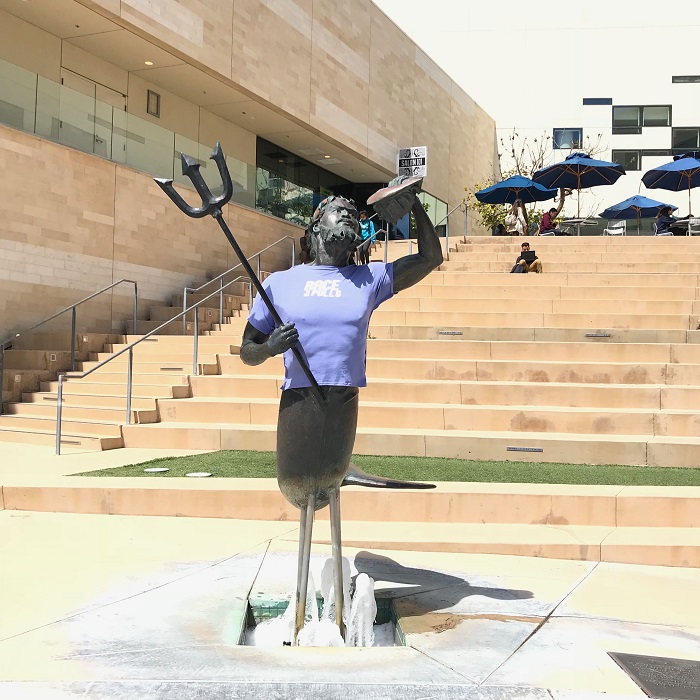 School symbol 'Statue of Triton'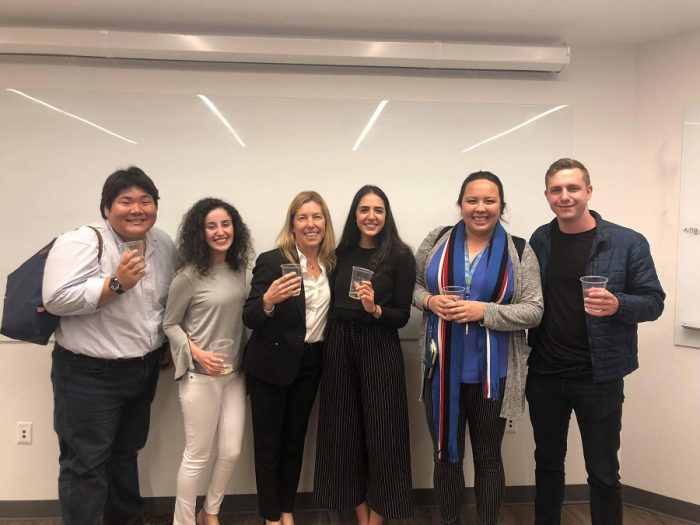 Capstone class with Professor Walter