CAMPUS Asia Program
,
Faculty news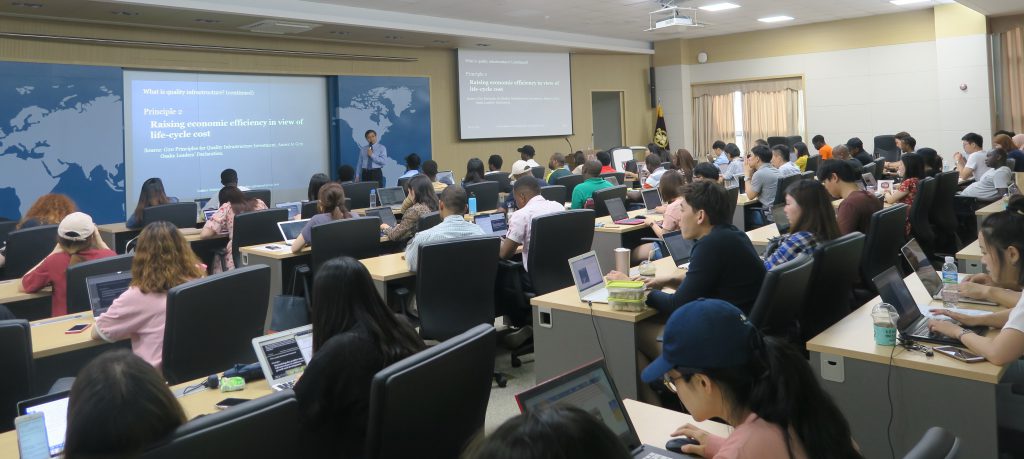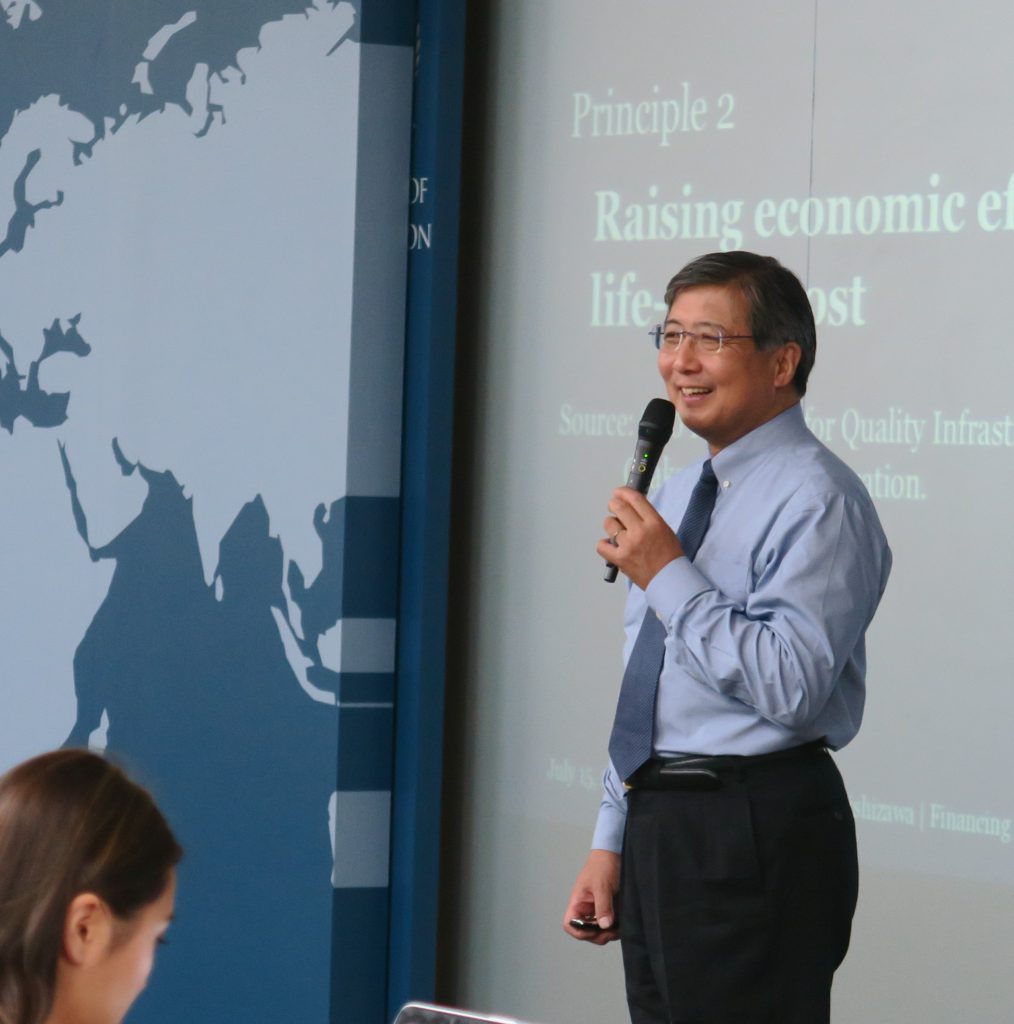 Professor Toshiro Nishizawa was invited to give lectures as part of the course titled "Workshop in International Cooperation—East Asian International Order and the Peace-Prosperity Nexus" offered at Graduate School of International Studies (GSIS), Seoul National University. About 80 students with various backgrounds and nationalities attended the sessions on "Financing quality infrastructure in Asia—opportunities and challenges for the trilateral partnership" and "An Asian model of regional financial safety net—the case of AMRO and CMIM".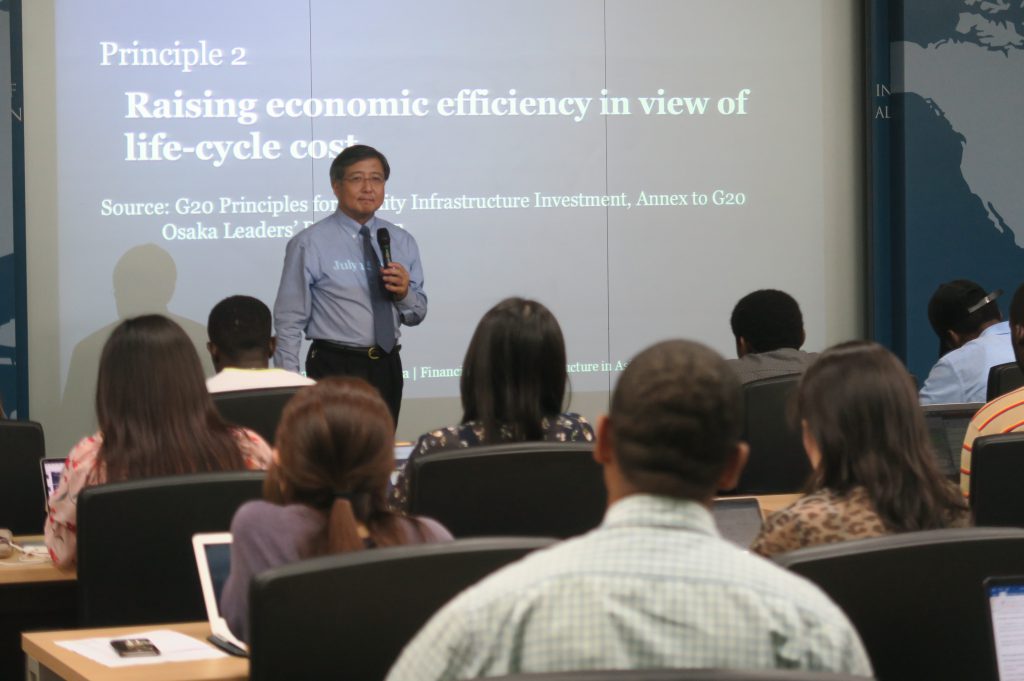 The lectures focused on the possibility of trilateral partnership in the fields of infrastructure financing and regional financial stability in Asia in line with the course objective to understand issues in East Asian international order and the nexus between peace and prosperity in China, Japan and South Korea. In addition to the possibility of trilateral partnership in a broader geopolitical context, Professor Nishizawa discussed one of the underlying economic issues—i.e., how to correct shortcomings in the finance-development nexus through public policy with an effective incentive design and minimum market distortions. The discussion also covered China's Belt and Road Initiative (BRI) and the emergence of Asian Infrastructure Investment Bank (AIIB), a new multilateral lender in Asia.
*GSIS is one of the two partner schools of GraSPP CAMPUS Asia Program with the Graduate School of International Relations at Peking University (SIS). This unique trilateral program called "CAMPUS Asia" facilitates student and faculty exchange to foster and nurture a generation of future world leaders through dynamic crossborder educational cooperation in East Asia throughout years.
For more details about the program, please visit CAMPUS Asia website.