Dean's Greetings to New Students in Autumn AY2020 
It is a real pleasure to welcoming you all for the programs at GraSPP, Master of Public Policy and International Program, and PhD program.
This is always the special time of the year, welcoming new students. The number of incoming students for MPPIP are 67 this year, including 7 double-degree students and 2 exchange students, and we have two new students to our PhD program. Just beginning the academic journey with you all, I share with you lots of excitement and enthusiasm, and some nervousness too in my mind.
This Fall academic year is unlike any year that any of us have ever seen. Our faculty and students have been teaching and learning remotely since April because of the covid-19 pandemic. We have no precedent to guide us what is ahead. There are lots of uncertainty and also anxiety, and we have not yet reached consensus as to what is the most effective way to move forward.
This fall semester, we continue to do teaching and learning online for all the courses. There are some classes that also allow for in-person meetings, jointly with virtual meetings, but with fewer students in a physical classroom. No larger events, like this event we are doing now online. I am sorry that has to be this way, but all prioritize safety of our community in this global pandemic. Please follow safe practices and look out for each other when you are in the public space.
One part of the education is how to deal with setbacks and challenges. And we have a lot of these right now. We are in the process of creating a "Virtual GraSPP," but a current form is far from perfect. I am grateful how our faculty, administrative staff, and students have risen to the challenges, and worked hard over the summer to get ready for your arrival. We do not however pretend that we have everything figured out. We will need everyone's ideas in the coming months to improve the way we do, as we did in the past months. But I am confident that you will have exceptional experiences this fall, with GraSPP offering a wide range of academic courses. Our academic and administrative staff are all here to assist you not merely to survive but to thrive.
Good luck in your classes, I hope you take advantage of everything the GraSPP education has to offer. Again, welcome to GraSPP.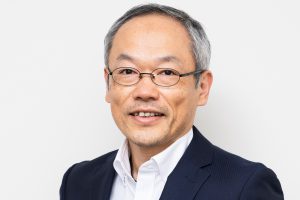 Hiroshi Ohashi, Dean
Graduate School of Public Policy, the University of Tokyo