Dean's Message
June, 2015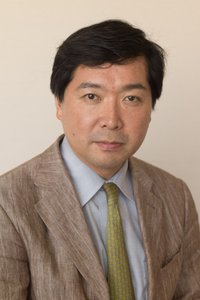 Established in April 2004 as a joint venture between the Graduate Schools for Law and Politics and the Graduate School of Economics, the Graduate School of Public Policy (GraSPP) provides professional degree courses that train experts in planning, implementing, and evaluating public policy. Japan is going through major social and institutional transformations that include a changing industrial structure and an aging society with a falling birthrate. Ongoing globalization, meanwhile, is another source of major change throughout the world. For Japan to ignore its relationships with the rest of the world would leave its politics, foreign policy, and economics without direction. This means that those people with a broad involvement in policy need the ability to identify issues accurately, determine how to respond, and build a consensus by presenting these ideas to the other parties involved. They must also be able to communicate this to the rest of the world. The objective of GraSPP is to produce people who can demonstrate these skills in the highly specialized field of policymaking in Japan and internationally.
As we mark the eleventh anniversary of our founding, GraSPP is seeking, on our successes to date, to enhance our research and teaching capabilities.
Firstly, we are strengthening our international activities. Since 2009, we have offered double degree programs in partnership with the Lee Kuan Yew School of Public Policy at the National University of Singapore; the School of International and Public Affairs at Columbia University; the Paris Institute of Political Studies (Sciences Po); the Hertie School of Governance in Germany; the Graduate School of International Studies at Seoul National University; and the School of International Studies at Peking University. We have also set up academic exchange agreements with the School of International Relations and Pacific Studies at the University of California, San Diego; Heidelberg University in Germany; the Business Administration School of São Paulo at the Getulio Vargas Foundation in Brazil; and HEC Paris (École des hautes études commerciales de Paris). In 2010, we established the Master of Public Policy, International Program (MPP/IP), which is taught in English. This was followed in 2013 by the Campus Asia Program (MPP/CAP), which requires students to participate in exchanges through our academic exchange or double degree agreements with Peking University or Seoul National University.
公共政策大学院は、2004年4月に、大学院法学政治学研究科と経済学研究科のいわばジョイントベンチャーとして、政策の形成、実施、評価の専門家を養成する専門職学位課程として創設されました。日本は、産業構造の変化や少子高齢化等に見られるように、社会も制度も大きく変わりつつあります。また、グローバル化の進展に伴って世界も大きく変化しています。日本の政治・外交・経済は、世界との関わりを無視しては、その舵とりはできません。このような状況にあって、広く政策に携わる者は、課題を的確に認識し、対応策を立案し、あわせて、その内容を、関係者に伝達して合意形成をはかるとともに、世界に対してその内容を発信していく能力が求められています。公共政策大学院は、高度に専門化している日本そして世界の政策形成の場で、そのような人材を育成することを目的としてきました。
公共政策大学院は、設立から11年を迎え、今までの実績の上に立って、さらなる研究教育機能の強化を試みています。
まず、第1に、国際化に対する取り組みを強化しています。2009年以来、シンガポール国立大学リー・クァンユー公共政策大学院、コロンビア大学国際公共政策大学院、パリ政治学院、ドイツのヘルティ・スクール・オブ・ガバナンス、ソウル大学校国際大学院、北京大学国際関係学院との間でダブル・ディグリー制を導入しました。また、カリフォルニア大学サンディエゴ校国際関係・環太平洋地域研究大学院、ドイツのハイデルベルク大学、ブラジルのジェトリオ・ヴァルガス財団ビジネススクール、フランスのHEC Paris 経営大学院(École des hautes études commerciales de Paris)との間でも交換留学の枠組みを設定しています。さらに、2010年度より英語で教育を行う国際プログラムを設置し、また、2013年度より北京大学やソウル大学への交換留学やダブル・ディグリー制を用いた留学を必須とするキャンパスアジアコースを設置しました。
Secondly, we are utilizing funding from various external sources to bridge the gap between the latest research and teaching and their practical applications. Our research programs include international transportation, energy and the global environment, healthcare policy, capital markets, urban and regional policy, maritime policy, space policy, e-government, and science, technology, and innovation policy. We are able to offer more advanced and practical research and teaching by drawing not only on our on-campus resources, but also on our extended network in the real world of public policy.
Thirdly, we are at the forefront of interdisciplinary research and teaching. We play a key role in two of the University of Tokyo's university-wide graduate education programs: the Science, Technology and Innovation Governance Education Program, where we play a core role, and the Interdisciplinary Education Program on Ocean Science and Policy.
Moreover, from the 2013 academic year, GraSPP has also been taking a central role in the Global Leader Program for Social Design and Management (GSDM), a Program for Leading Graduate Schools that brings together departments from the following graduate schools at the University of Tokyo: Graduate Schools for Law and Politics, Graduate School of Economics, Graduate School of Engineering, Graduate School of Agricultural and Life Sciences, Graduate School of Medicine, Graduate School of Information Science and Technology, Graduate School of Interdisciplinary Information Studies, and Graduate School of Frontier Sciences. GSDM started as a new initiative to develop personnel with advanced doctoral degrees who can take leadership roles at policymaking authorities and industry groups in Japan and overseas. Having a doctoral degree is becoming a requirement for playing a role in the international arena. To students with high-level specialized backgrounds in a variety of fields, GraSPP offers its expertise in developing administrators equipped with specialized skills.
GraSPP is now planning a new doctoral program (application pending at Japan's Ministry of Education, Culture, Sports, Science and Technology). This new PhD program aims to develop high-level PhD holders who have a global perspective as well as cross-cutting, multidisciplinary, and practical skills for policymaking in the international community in addition to high-level research capabilities in their area of specialization (law/politics or economics).
Through these activities, GraSPP aims to fulfill its core roles of creating new educational programs and producing people with high aspirations underpinned by specialist knowledge while also addressing such issues as internationalization, engagement with society, and cross-disciplinary collaboration.
I look forward to receiving your support and cooperation.
第2に、様々な外部資金等も活用し、実務と最先端の研究教育との架橋を図っています。国際交通、エネルギー・地球環境、医療政策、資本市場、都市・地域政策、海洋政策、宇宙政策、行政情報化、科学技術イノベーション政策等に関する研究プログラムを設置しています。大学の中だけではなく、広く現実の政策ネットワークと結びつくことによって、より高度かつ実践的な研究教育を展開することができます。
第3に、学際的研究教育を先導しています。全学の部局横断型教育プログラムである科学技術イノベーション政策の科学プログラムの中核部局になるとともに、学際海洋教育プログラムにおいても重要な役割を担っています。
更に、2013年度からは、公共政策大学院が中心となり、東京大学の法学政治学研究科、経済学研究科、工学系研究科、農学生命科学研究科、医学系研究科、情報理工学系研究科、学際情報学府や新領域創成科学研究科の様々な専攻が連携して、社会構想マネジメントを先導するグローバルリーダー養成プログラムというリーディング大学院教育プログラムを実施しています。このプログラムは、国内外の政策当局や産業界におけるドライバーズシートを担う高度博士人材を養成するという新しい試みとしてスタートしました。博士号が国際社会で活躍するための条件となりつつある中、公共政策大学院における専門的能力を持った実務人材の育成のためのノウハウを、様々な分野の高度に専門的なバックグラウンドを持つ学生に提供しています。
また現在、公共政策大学院では、博士課程の新設を計画しております(文部科学省に設置認可申請中)。本博士課程は、グローバルな視点を持ち、専門分野(法学政治学、経済学)における高度な研究能力に加え、分野横断的・学際的能力と国際的実務能力を持つ高度な博士人材を養成することを目的としています。
以上のように、国際化、社会連携や学際的連携という課題に取り組みつつ、新たな教育プログラムを構築し、専門知識に裏打ちされた高い志を持った人材の供給という基本的な役割を果たしていきたいと考えています。
皆様方のご協力、ご支援をよろしくお願いいたします。