The 52nd Public Policy Seminar
"International Trade: Free, Fair And Open?"
Ken Ash, Director of the OECD Trade and Agriculture Directorate
Venue: Room 9, the BF1 of Akamon General Research Bldg.
Date: Tuesday, December 8th, 2009
Time: 12:10-13:10
Jointly with the Financial Globalization and Regional Monetary Integration Case Study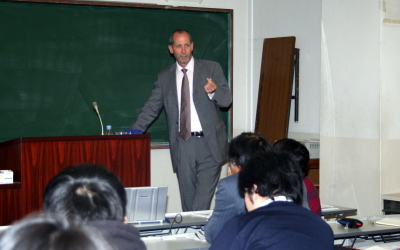 Summary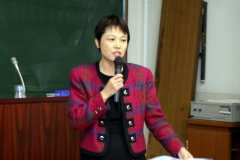 On December 8, 2009, Mr. Ken Ash, OECD Director of the Trade and Agriculture Directorate, gave a lecture to GraSPP students. The lecture covered a recent OECD publication entitled, International Trade: Free, Fair and Open? Ms. Nakatani, Head of OECD Tokyo Center also gave a brief introduction to OECD's mission, activities, and organizational framework. Professor Shinichi Nakabayashi chaired the event.
Mr. Ash began by introducing the present international trade climate, and the current "timid" recovery from the economic crisis. Although global trade is beginning to grow, Mr. Ash noted that we are still operating at levels 16-17% lower than pre-crisis levels. He also touched upon major areas of concern moving forward, highlighting both the high levels of government debt across OECD countries, and rising unemployment, as specifically unsettling. Both in terms of trade policy and fiscal stimulus measures, Mr. Ash gave a positive assessment of government responses to the financial crisis, and was pleased to see relatively few restrictive or protectionist measures emerging after the Lehman shock. He also noted the effective implementation of G20 policies geared towards providing access to short-term liquidity, essential to international trade, but mentioned "buy domestic" provisions in government procurement programs as distorting trade and diluting the intended domestic impact. While he admitted the significance of the support to specific sectors such as automobiles and appliances, he warned that it could distort competition, delay needed adjustment and have an anti-trade bias. He proposed the timely exit.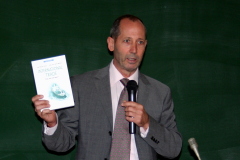 Regarding what government should do moving forward, Mr. Ash gave several recommendations, including: continue to remove trade-restrictive policies and discriminatory provisions built into current stimulus measures; monitor trade finance support with a view to timely exit; and continue to work with foreign governments on international coordination efforts. He noted the importance of trade and market openness in achieving sustained growth, and how as openness increases so do total employment and real wages. He went on to say that inequality is not caused by increased trade openness, and likewise it will not be solved by trade policy; wider social, labor and development policies are required. Similarly, trade is not a sufficient condition for growth—accompanying policies are necessary to assist those segments of the population negatively affected by liberalization.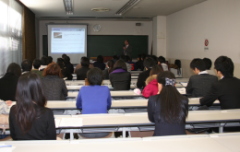 Mr. Ash also answered several questions raised by students, including issues concerning government coordination, cartel / price-fixing regimes, and government procurement. He urged further coordination between governments, and noted the need to develop an exit strategy to much of the reactionary policies developed to combat the now dissipating financial crisis. He went on to clarify the difference between governments sharing and exchanging information in efforts to reduce asymmetries in trade, and cartel development, noting how price-fixing has potentially very negative implications, with the goals of such organizations often inconsistent with the public good. Regarding government procurement, Mr. Ash suggested the WTO concentrate on developing more effective disciplinary measures as a means of addressing the inadequacies of the Agreement on Government Procurement (GPA), noting how historically such approaches have been useful in restraining agreement transgressions.
Related Resources