AY2014 GraSPP Spring Diploma Presentation Ceremony
2014年度3月修了生76名に学位記が授与されました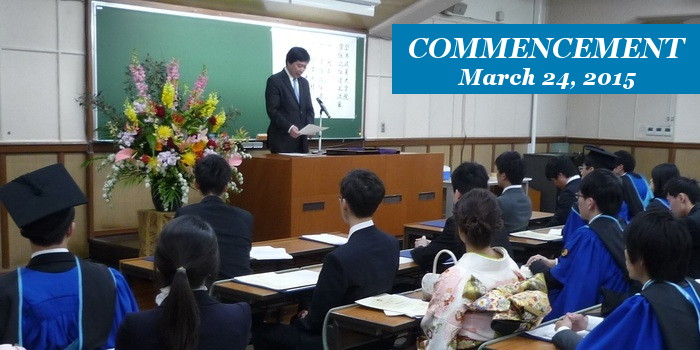 The AY2014 GraSPP spring diploma presentation ceremony took place on Tuesday, March 24 at Faculty of Law & Letters Bldg.1
Seventy six students were conferred the diploma this March.
The diploma was presented by Prof. Hideaki Shiroyama, the Dean of the Graduate School of Public Policy.
The commendation ceremony for high-achieving graduates was also held. Four students were given the Best Performance Award and four students were given the Outstanding Performance Award.
3月24日(火)午前、安田講堂に於いて東京大学学位記授与式が挙行され、公共政策大学院の修了生76名が学位を授与されました。
午後からは、法文1号館21番教室での学位記伝達式において、城山英明教育部長から、全員に学位記が伝達されるとともに、成績特別優秀者4名、成績優秀者4名の表彰が行われました。