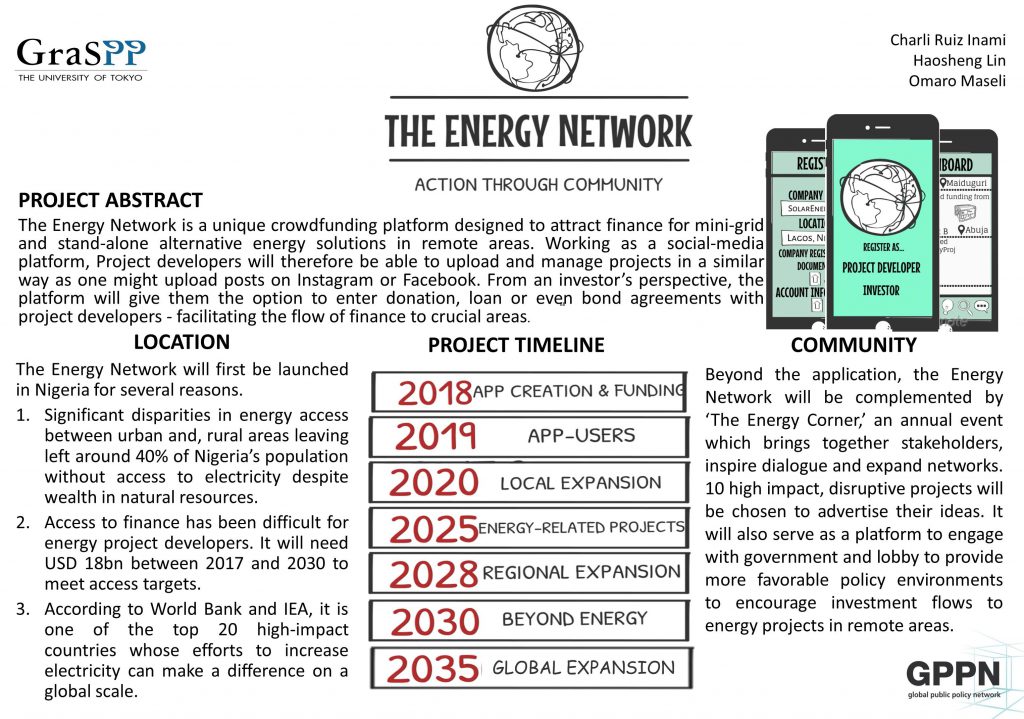 The Energy Network is a unique crowdfunding platform that is designed to attract finance for mini-grid and stand-alone alternative energy solutions in the most remote areas. In particular, the Energy Network will start catalyzing the electricity access in rural Nigeria. What makes this project unique is that it operates like a social media platform, using such features as geotagging and hashtags, to help boost usage and give projects greater reach.  Project developers will therefore be able to upload and manage projects in a similar way as one might upload posts on Instagram or Facebook. From an investor's perspective, the platform will give them the option to enter donation, loan or even bond agreements with project developers – facilitating the flow of finance to crucial areas.  The Energy Network will be available both as a PC version and as an application to ensure maximum reach. Grounded on community, the Energy Network will be complemented by 'The Energy Corner,' an annual event which aims to bring together stakeholders, inspire dialogue, innovation and expand networks. Here, not only will 5-10 high impact and disruptive projects will be chosen to advertise their ideas, but it will also serve as a platform to engage with government and lobby to provide more favorable policy environments to encourage investment flows to energy projects in remote areas.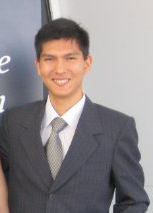 Charli Ruiz Inami
Charli Ruiz Inami is a Peruvian student of the Socio-Strategic Engineering Laboratory in the Department of Technology Management for Innovation, and member of the Science, Technology and Innovation Governance program of The University of Tokyo. He has a Professional Degree in Chemical Engineering from the "Universidad Nacional de Ingenieria" (UNI) – Lima, Peru. He also enjoys drinking Pisco, a distillate from fermented grapes originally produced in the Peruvian Pisco valley. This was one of his reasons to make his thesis "Pre-feasibility study for a Pisco plant –UNI process". This thesis had the objective to provide technical support to artisanal and small local Pisco producers. He studied a Master in Refinery, Petro-chemistry and NG in Madrid, and has 6 years of experience in the LNG and Gas sectors, managing commercial contracts and projects in Peru. He is also a certified Project Manager Professional by PMI since 2015. The SDGs gave him a source of inspiration to develop sustainable solutions at the bottom of the pyramid. In particular, he is thankful to GPPN because it makes him learn about the beautiful country of Nigeria and think on feasible solutions to address its most challenging problems in the energy sector.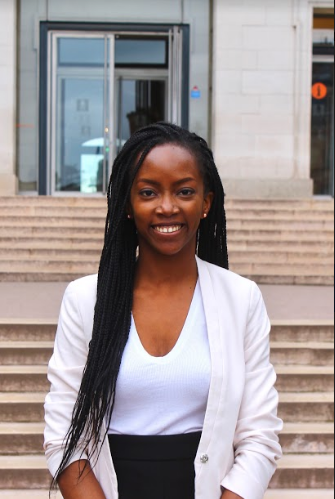 Omaro Maseli
Omaro is a dual degree Master's student between Sciences Po and the University of Tokyo. Having done her Bachelor's in Law at the London School of Economics, she became intrigued by the complexities of the energy sector and its unique relationship with development. Coming from Nigeria, a country whose sclerotic power sector has played a big role in curbing economic growth, she decided to pursue a Master's in Public Policy, combining her passion for the energy sector with core analytical skills developed during her law degree to address some of these issues.  She has taken up a range of opportunities to learn more about the fascinating energy sector. At the UNECE, she supported a team in developing international renewable energy public-private partnership standards. At the Breakthrough Institute in California, she conducted research on the viability of financing nuclear power projects in Africa. She is now looking for practical ways in which she can make a meaningful impact.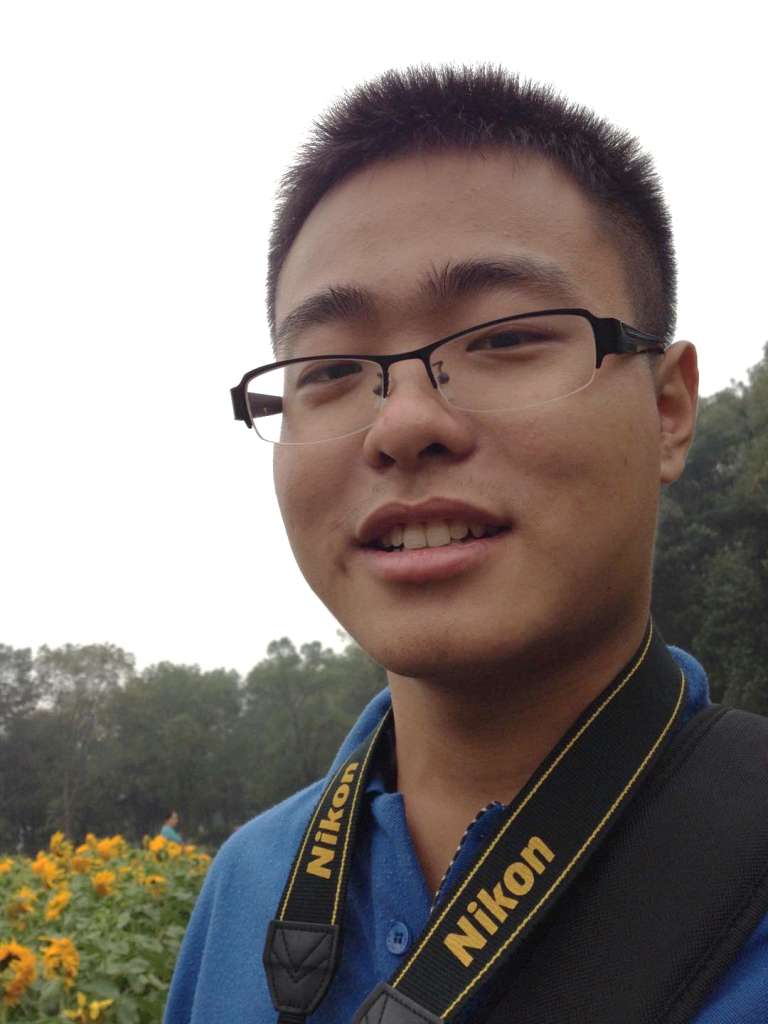 Haosheng Lin
Haosheng Lin is from China, pursuing his Ph.D. degree in Mechanical Engineering at the University of Tokyo. He achieved his Master degree in Chemistry at University of Science and Technology in P. R. China. His background tackles with basic science research from the organic synthetic chemistry to the solar cell fabrication. With the participation in the Global Leader Program for Social Design and Management (GSDM), he started his interdisciplinary study with a minor of Public Policies and Managements. Moreover, he could open a gate for the new energy structure plan in developing countries through his understandings in basic solar cell science. Therefore, he would set up a flexible future career and broaden his horizontal by building up the interdisciplinary thinking methodologies, which gives the opportunity to the great breakthrough in not only infrastructure innovations, but also the development of institutes and managements.