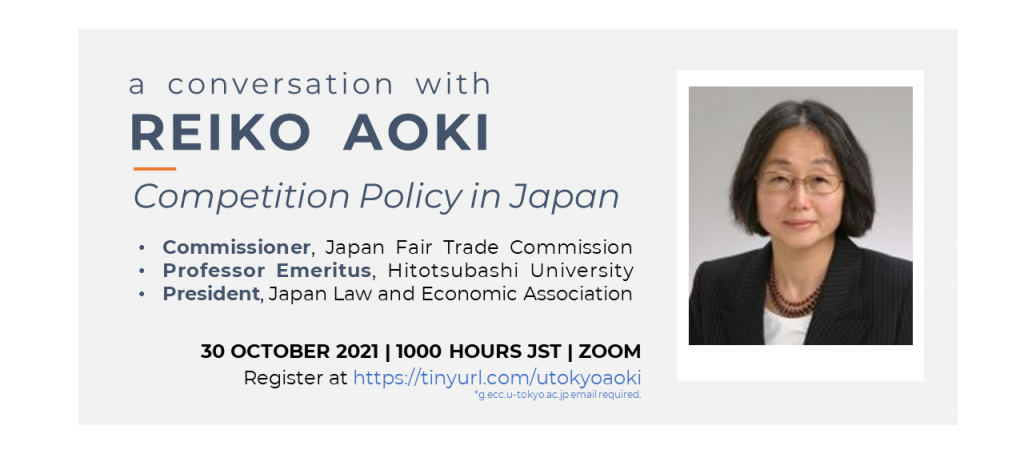 The course "Economics of Markets and Competition Policy" is hosting a special session featuring a guest lecture by Reiko Aoki, Commissioner at the Japan Fair Trade Commission. This special session is open to UTokyo students and faculty members. Please contact here for inquiries.
Speaker
: Dr. Reiko Aoki
Commissioner, Japan Fair Trade Commission
Professor Emeritus, Hitotsubashi University
President, Japan Law and Economic Association
10:00-(JST) on Saturday, October 30, 2021
Registration: Needed. Please register here. Link to the lecture will be provided.