I have no regret about my time in Singapore
To all fellow Japanese students,
Learning about Asia
I want you all to study learn about Asia in Asia.
For our country, those countries and regions that matter are United States, China, and the rest of Asia. It is self-explanatory that our country must be even more serious about those if you consider the geography, history and economy. Our country has to put a period in admiration to the western civilization and learn about Asia. It is essential for any Japanese students in this field of study to learn about Asia in a school full of excellent students from every corner of Asia and the rest of the world to gain new insights of it and to eliminate the undeniable negative prejudice upon them. Students of Asia are very bright. Perhaps students of the University of Tokyo can no longer compete with them to some extent. That is fine. I want all of you to develop admiration to them and friendship with all. In doing so, I want you to think seriously about how to get along with them. Through all the hot discussions, eating the same food and share every aspect of life, I want you to think about questions such as "Is China really a threat?" "How do we communicate with Indians while it is some sort of virtue for them to talk a lot?" and "What is the role of Japan in developing or developed Southeast Asia?" You cannot do this in other places except very few places in Asia.
About the study
The students come from diverse backgrounds. They represent some 50 countries and also work experiences from years to none. For this reason, the school offers core curriculum that is useful for anyone with not too much of depth so that the students will be capable of using various tools for policy analysis.
Students gain specialization through policy analysis exercise, which is a kind of graduation project. The new system you will have is a client-based group work to be assigned by the school therefore I doubt you can have an experience like my own. However, I believe it is worth making a remark on this. I did a research on Japan-Singapore interstate relations through the lens of soft power. All I did was to interview diplomats and government official such as ambassadors, permanent secretary of foreign affairs, and former foreign minister. Through the interviews, I came to realize the principles. Even the fact they allowed me to interview told me a lot their nature. First, Japan is an important partner for Singapore. If this was about another country, it might have not happened according to an interviewee. Second, they were all so modest. A small state cannot afford to lose a friend thus they respect and greet every friend they encounter. At the same time, they did make critical comments on Japan. They do have their own pride and way of doing things as a small state. Saving the achievement of the research for another occasion, I can say that I was able to gain new insights about Japanese diplomacy and build a relationship with foreign ministry of Singapore to some extent. It all turned out to be a great experience to study, make a network, and improve my interpersonal skills.
Other elective modules are also very attractive. Modules such as negotiation and leadership are based on Harvard model of teaching. I believe it is a good deal to be even paid to take classes that you pay tens of thousands of dollars for if elsewhere. Discussion in international relations classes is nothing but smaller version of real international politics. You will not be able to feel the clashing nationalism of different countries anywhere but in this school.
About learning in Singapore
Singapore has come to a turning point. Just as we can see from a lot of votes going into opposition party in the election of 2011 and hatching new values such other than economic growth at every corner of nation, the era of nation building is over and now they are in a phase it matures gradually. Singapore will change. The government is working day and night seeking the new paradigm. If you manage to see Singapore while the founding father whose name our school was named after is still around, you will be able to see the difference between Singapore till now and Singapore from now. This means you must go now.
I cannot thank enough, my parents, both schools, and my friends for allowing to learn more than I can tell.
I hereby recommend all fellow Japanese students, with my absolute confidence, to study at Lee Kuan Yew School of Public Policy, National University of Singapore.
For international students
The school follows the international standard of public policy schools. Therefore there is not much to worry about in terms of curriculum although nothing is perfect as you all know. Good thing is that some courses such as negotiation and leadership are based on Harvard model of teaching. In Singapore you get to take those classes with much more reasonable tuition fee. I do believe it is a really good deal.
If you are seeking career in public policy, the school has a great network with various international organizations and NGOs. They are much more accessible than trying them from Tokyo. Information is everywhere. If you are seeking Ph.D at some point, the school will be very helpful in this sense too.
It will also be great if you already have work experience. Most of the students there have work experience so you might be able to find someone with similar background.
Asia is fun too. You can take budget airlines to every corner to Southeast Asia below US$100 (both ways). Being the hub of the region is another beauty of Singapore. It is a good place to be for this reason too.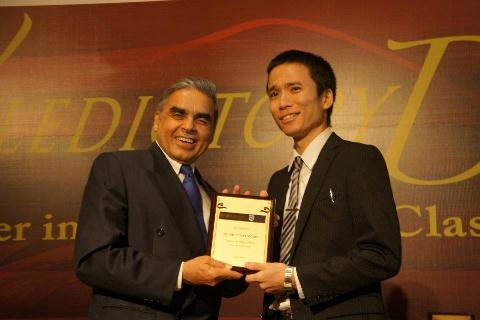 Study hard, play hard!
Very best wishes,
Shumpei Watanabe