APEC VOF
I am honoured to have participated the APEC Voices of the Future 2018 as one of the Japanese delegates with the other splendid leaders from the other economies. First, I would like to thank all of people who made efforts to make this event happen.
 Through the series of events, the APEC Voices of the Future gave me great opportunities to meet splendid persons from 21 economies and left me motivation for future. I would like to pick up some events which were impressive for me.
【Day 2: APEC Voices of the Future 2018 Youth Forum】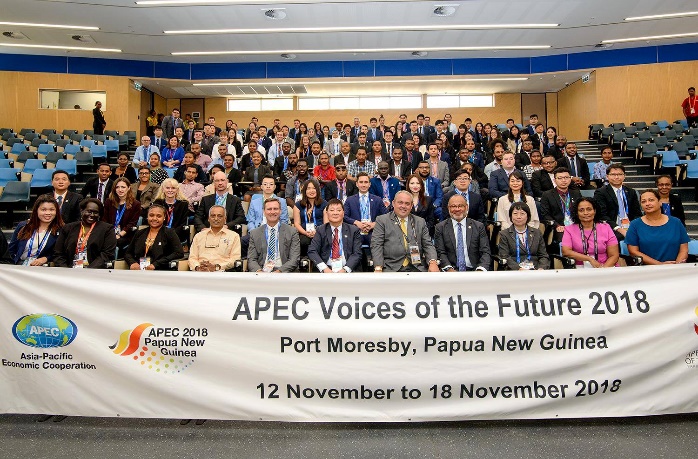 This year, we had delegates from 14 economies. In the Forum, each economy had chance to deliver speech to share the economies' efforts toward digitalization with truly inclusive development. As APEC consists various countries in the point of economic and social development, the speeches were also completely different. One surprised me because of their developed education system, and one inspired me to know the reality and difficulty of the country's development. Moreover, I was impressed because all speeches were full of the passion for the future of their country. This event reminded me of the mind which had led me to study public policy.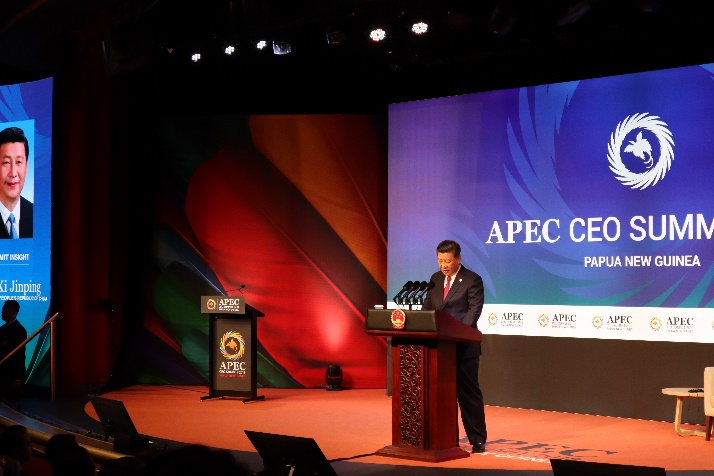 【Day 2 to Day 6: Drafting the Youth declaration】
I consider I was fortunate to be a member of youth declaration team because it reminds me fun and difficulties to work with people from different countries. Declaration team was originally supposed to finish the drafting by Day 3. However, for some reasons, we could not complete it. One reason is that there were so many things we hoped to cover in declaration. As youths, we tried to forget real politics, and tried to be honest to what we want for the future. Because of the APEC's character, everyone has different hopes at different levels. Therefore, it took long time to check if every economy can agree with all contents. The other is that team had different values on working\ and socialising. The member's motivation and perception for the declaration were completely different, to be honest.
From the day, I tried to ask cooperation to make a declaration with which every economy can agree. Thanks to the like-minded people, we could finish drafting and sign at the closing ceremony. I will not forget the pressure which I felt for 6 days.
【Day 6: APEC CEO Summit】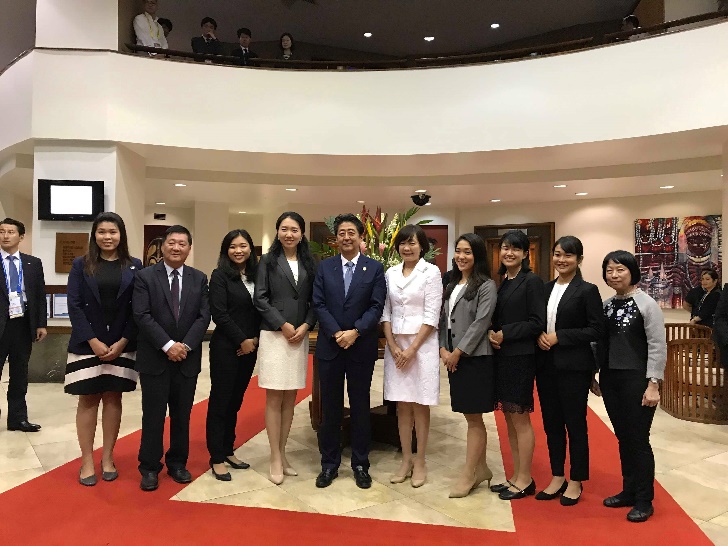 Fortunately, and thanks to efforts of the VOF office, we could listen to the speech delivered by PMs or equivalent national leaders. Compared with the discussion by VOF youths, the speeches clearly showed existing conflicts of interests among economies. As a student, it was interesting to feel diplomatic tension, however, at the same time, I wondered that how this platform for trial goes.
In addition to those events, we had great opportunities such as meeting with Prime minister Abe and his wife and ABAC committees from several economies. We also could deepen understanding of Papua New Guinea through visiting natural park, Exxon Mobil's LNG plant and their national museum. Every experience I got in Papua New Guinea was something new to me. Every experience gave me motivation to work hard for my future and for our future. Again, I would like to thank all the people who contributed to the events.
(Written by Mai Ichikawa, 1st year, International Public Policy)