LKY
,
GraSPP Day
,
Event report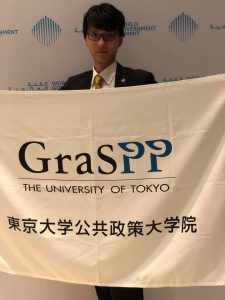 It was truly an honour to be able to participate in the 9th LKY-Japan Study Tour with wonderful and talented students from Lee Kuan Yew School of Public Policy, National University of Singapore and The University of Tokyo, Graduate School of Public Policy. Although I joined at the half way point during the Tokyo part of the tour, I have to admit I enjoyed every bit of it. Being able to visit places such as TeamLab Headquarters, METI (Ministry of Economy, Trade and Industry), and JAXA (Japan Aerospace Exploration Agency) was an enriching experience. Having fruitful discussions and exchanges with policymakers, researchers and entrepreneurs have made me realize the crucial importance of innovation to tackle pressing socio-economic and political issues that are prevalent in Japan and other respective countries.
The most important experience that I cherish the most from this trip will be the discussions that I had with the LKY students. Their insights and perspectives towards issues such as aging population, education or technology in Japan were very unique and fresh. Majority of the participants from the LKY have been working in their respective ministries or in the private sector. Therefore, to hear their firsthand experience in tackling some of the problems in their countries was very inspiring. I have realized once again that discussions are very important, and to be really honest, Japan is still not on par with other countries in terms of bringing in external voices. Therefore, interacting with students from LKY and listening to them question about Japan was very enlightening for UTokyo students. Often times, especially for Japanese students, we do not question as to why Japan is aging at a rapid pace, or why Japan focuses on robotics. These are very natural, and seen as a norm. Therefore, seeing Japan from their eyes and perspectives was very stimulating. I believe that unique opinions contribute to innovative ideas, and innovative ideas can be a breakthrough in solving societal problems not only in Japan, but around the world.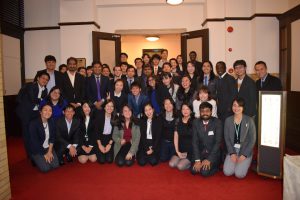 To conclude, I hope that this wonderful exchange between LKY and UTokyo GraSPP will continue, and that the bonds forged during this exchange will last for a life time. In the end, I would like to express my gratitude to all the organizers, participants, institutions and sponsors for this great opportunity.
P.S: If I have one suggestion, we should organize GraSPP Singapore Study Tour!
Shusei Yamamoto
University of Tokyo, Graduate School of Public Policy