Mitsubishi Corporation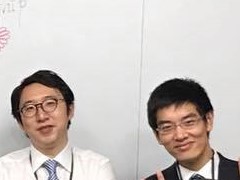 From 2017 Aug. 21 to Aug. 30, I was very honored to be able to intern at the Corporate Communication Department of Mitsubishi Corporation(MC). It was more than satisfactory to end my study journey in Japan with such a meaningful and educational experience.
Since it was my first time interning in a Japanese large-scale corporate, I was a little bit worried in the first place. Before this internship, my image of Japanese companies, especially those giant companies like Mitsubishi, was not that favorable due to the stereotypes media cast on them, including rigid hierarchy, endless meetings and lack efficiency and innovation. However, those negative images all turned out to be mere misleading prejudice derived from lack of understanding. Though the internship was not long, but it was enough for me to form a rather objective understanding of MC. The staff in MC were generally very friendly and sincere, in both business and private situations. You can clearly feel that the senior staff is respected and admired by junior staff not because of their position but their capability and performance. However, what impressed me most was its corporate spirit of continuous pursuit of innovation. As a Sogo Shosha, flexible and prompt adaptation to the new situations of market is of crucial importance, being the most successful Sogo Shosha in Japan, Mitsubishi Corporation has never stopped their pursuit of more suitable business model. In the latest corporate vision of 2018, MC is again taking the challenge, through a shift to Investment and management model, MC is sparing no efforts in creating more value through ambitious innovative reforming.
As for the specific contents of the internship. At first, all the interns were broken into two groups each assigned with an independent project, and within 10 days, each group will come up with a solution and present it in front of the full member of the department finally. In my case, our group was given the topic of "Corporate CSR evaluation", it was not easy at all, but through teamwork we eventually came up with a set of practical advices. What's more important, with the kind instruction from MC staff, we learned a great deal about the issue we tackled at the same time. And in the end, strong connections were formed among all members, the friendship is as valuable as the new knowledge we gained.
Besides research project, MC arranged many other activities for us throughout the internship. Almost every day, at least one MC staff from all different departments would come to give us lecture in a very friendly air, to be honest, it felt more like a casual communication with friends. We were encouraged to ask all kinds of questions, and the lecturer were very frank to answer them. Not only inside the company, we also had a field trip to Kyu-Iwasaki-tei Garden to learn about the rich history of MC. During our internship, there happened to be a group of Korean students visiting the company, and then we were able to had lunch and do some volunteer work together, the communications with them was interesting and inspiring. I even met one of the Korean student again in SNU in the new semester.
In sum, I think I learned a lot from the internship while enjoying it. It was a great opportunity to actually know a Japanese company at such a close distance and be friends with some amazing people at the same time.