ERINA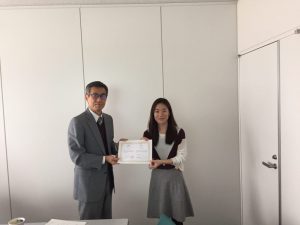 From January 18th to January 31st, I served as an intern in the Economic Research Institute for Northeast Asia (ERINA) which is located in Niigata City. It is not my first time traveling alone in Japan but it is my first time to have a working experience there. I was expecting to learn more about the office culture in Japan which was said to be unique and learn about the economic research methods and topics that this institute is focusing on.
  After the short two-week internship, I think both of these two purposes have been achieved.
  The researcher Mr. Mu is Chinese and he was the one that helped making my internship experience to the full during the two weeks. Everyday I would conduct interviews with the researchers or the staff of the office and I was free to ask the questions that I was most interested in. And during our talks, the researchers of ERINA would provide me with their latest research results in the form of reports and I had the chance to get to know the hottest topics that are under debate in Northeast Asian countries.
  ERINA is a working place with a lot diversity and I had the chance to meet researchers of different nationalities and academic backgrounds, so having conversations with them was such an extraordinary experience.
  Besides the interviews, ERINA provides lots of academic and practical economic and trading related reports and books for me to read. I had the chance to immerse myself in the bookshelves of ERINA and then share my thoughts with the researchers in ERINA.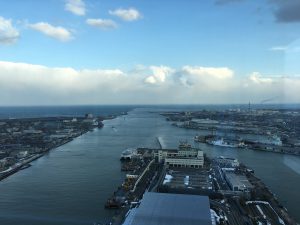 Furthermore, ERINA provided me with the chance to visit the local industries of Niigata Prefecture. I have visited the city of Sanjo and Tsubame and visited their local industry promotion center and the manufacturing place. Visiting the local industry in person is a completely different experience from staying in the office and watching the screen. There I learned the real difficulties facing the local industry and how the local business became a world-renowned manufacturing business. It is very rare that a foreign student get to know the trading relationship between a Japanese city and foreign countries, and ERINA provides just the kind of experience for me to get unimaginably closer look at the economic ties between Japan and other Northeast Asian countries from the angle of Niigata's role in this realm.