We Int.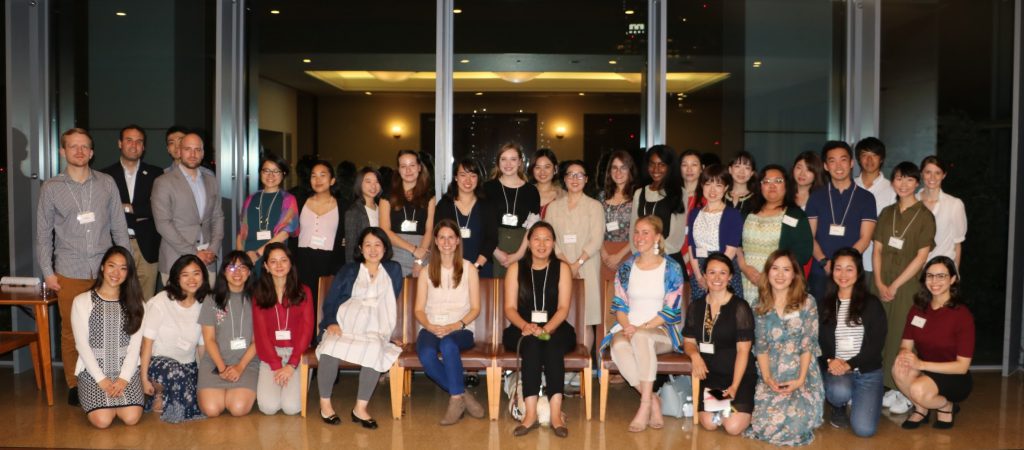 WomEnpowered International ("WE Int.") is a membership association of young, diverse women committed to empowering women and promoting gender equality, founded by four GraSPP students in January 2019. The co-founders are Jazgul Kochkorova, Yuki Nakao, Momori Hirabayashi, and Kristin Wilson. In spite of coming from distinct educational and cultural backgrounds, they commonly aspire to promote gender-inclusivity and diversity at The University of Tokyo. WE Int. tackles wide gender and international gaps in career opportunities, lack of gender mainstreaming* in dealing with various social issues, and dearth of safe space for discussing relevant and personal gender issues. Currently, WE Int. consists of 42 members representing 12 countries.
On Saturday, June 8, 2019, WE Int. held the very first open event since its establishment. The event consisted of a member-only retreat followed by a panel discussion open to guests, which themed around the experiences and struggles of women working in male-dominant industries.
The purpose of the retreat was to connect WE Int. members and to help them express their motivation to join an organization aimed at empowering women. Members also shared their favorite quotes that represent their struggles as women and/or foreigners and their hope for change.
This inspirational atmosphere continued in the following panel discussion. Our four wonderful panelists were Ms. Brittany Turner, Associate at Morrison and Foerster LLP's Tokyo office, Ms. Katie Wheeler, Senior Manager at Accenture, Ms. Mayumi Beppu, Vice President at Innovation Network Corporation of Japan, and Ms. Uyanga Erdenebold, Program Manager for "TOMODACHI" MetLife Women's Leadership Program. Each shared their insightful experiences from working in their respective industries in different locations, and they offered practical advice to create a more diversity-embracing society. The panel discussion was followed by a cocktail reception, where around 35 guests enjoyed some enthusiastic interactions with the panelists and WE Int. members.
To learn more about WE Int. or to receive information about upcoming events, please visit our website or follow us on Facebook and LinkedIn.
*Gender mainstreaming refers to an analytical attitude that places gender as a perspective in assessing the gendered implications of events, projects, and policies, rather than treating it as an additional item to consider.