SMBC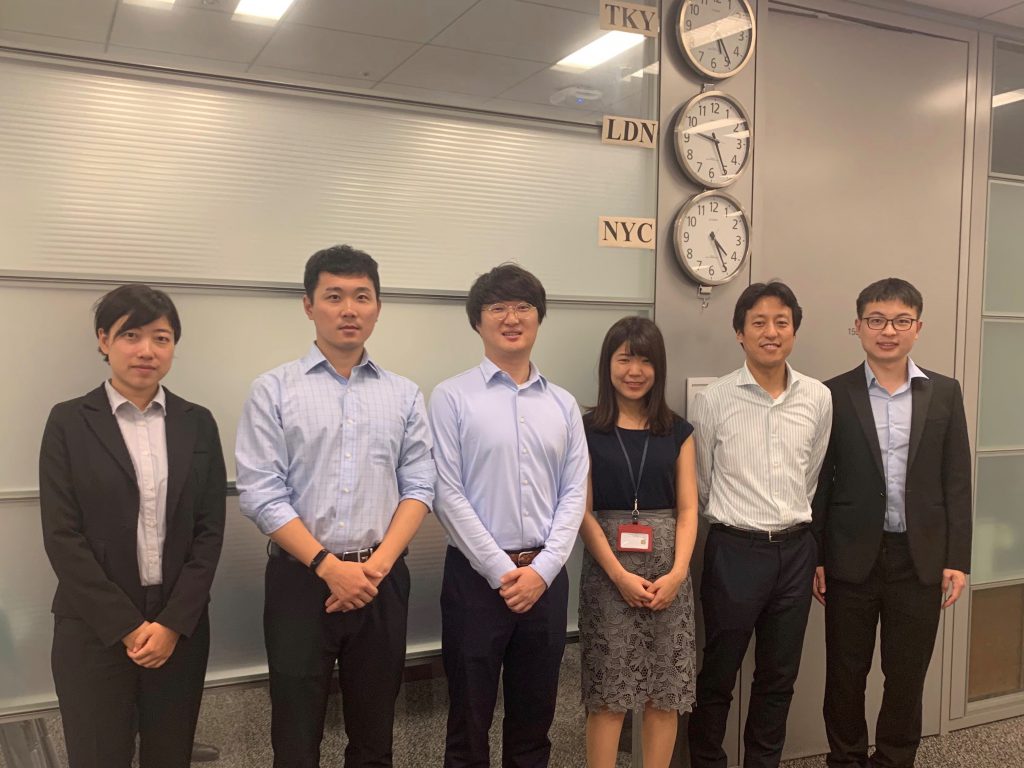 It has been an amazing two-week internship. Before this internship, my understanding of the banking industry stayed on a very simple level. But after two weeks of internship at SMBC, I learnt knowledge and business that cannot be learnt from textbook.
The schedule everyday was extremely intense. We had 4 sessions each day, which were basically offered by group head even general manager. Every day we had lunch with different teams, so that we could have better understanding of those lectures and casually chat with each other. At the end of each day, we would write a work log to refresh what we had learnt that day, and ask anything that could not be clarified at the lectures. Our mentor organized our questions and forwarded to correspondent personnel who she thought could answer our questions. They hosted a warmly welcome party for us interns, and we got many chances having dinner with SMBC colleagues after work. At the end of the internship, we gave a presentation to the host department ICDA (Institutional Clients Department, Asia) about what we had learnt and how we thought of the banking business, then we invited question from colleagues. It was a perfect internship for those who are interested in the banking business.
For the lectures contents, our mentor did not only invite lecturers from ICDA, but also invited different departments such as, PDINB (Planning Department, International Banking Unit), TBPD (Transaction Business, Planning Department), GA (Global Advisory Department), SMFL (Sumitomo Mitsui Finance and Leasing Company, Limited), CDINB (Credit Department, International Banking Unit), General Affairs Department, SMBC Nikko Securities Inc., PTD(Planning Department, Treasury Unit), GTFD (Global Trade Finance Department) and ABSPD (Asia Business Strategic Planning Department).
Plus, all employees I met were really friendly and helpful. When I felt uncertain about something during the learning sessions, I could easily reach out to an employee and get detailed answer. 
If you are looking for a finance-related internship, SMBC is the right choice.