CAMPUS Asia Program Information Session will be held on Friday, July 29th.
Those who are enrolled in other courses in GraSPP are also available to apply for the program.
If you are interested in studying at three universities, please feel free to participate.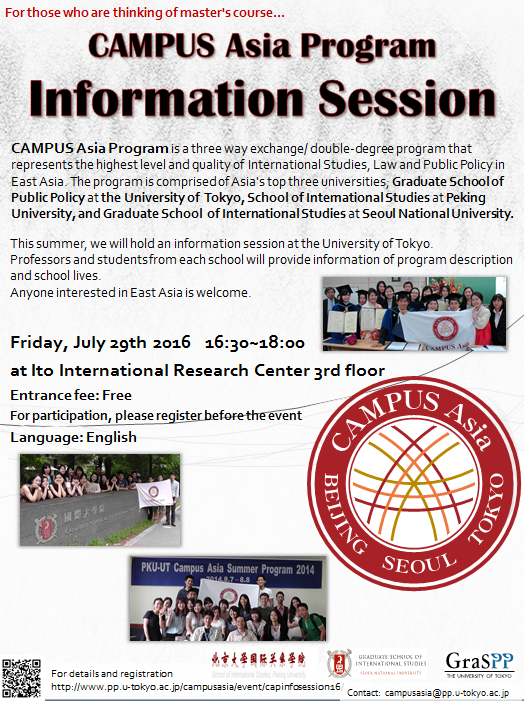 Friday, July 29th 2016   16:30~18:00
At Ito International Research Center 3rd floor
Entrance fee: Free.
For participation, please register before the event.
Language: English
Inquiries to;
campusasia@pp.u-tokyo.ac.jp (Ms. Sato)