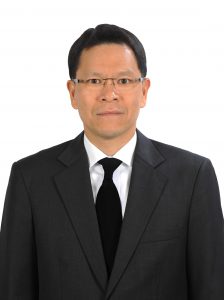 Monetary Policy Challenges for Emerging Markets by Dr. Veerathai Santiprabhob, Governor of the Bank of Thailand
Governor Veerathai will discuss conduct of monetary policy and challenges for Thailand and emerging markets.
We as the host of this seminar offer our condolences to the people of Thailand on the passing of His Majesty King Bhumibol Adulyadej.
Date & Time: Friday, December 2, 2016
13:30-14:30, followed by a dialogue with Thai students 15:00-16:00
Venue: Meeting Hall No. 3-801, 8th Floor , Faculty of Law Building 3 (No. 33 in the map)
Language: English
*Please note that only registered students and faculty members, including other universities, are allowed to participate due to space limitations.
For inquiry, please send an e-mail at grasppseminar (at) pp.u-tokyo.ac.jp. (When sending an e-mail, please replace (at) with @.)