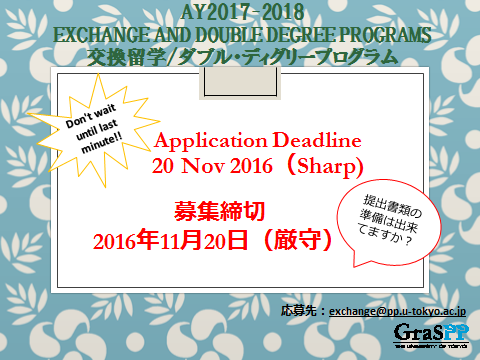 AY2017 Exchange and Double Degree Program is Now Open for Application!
1) AY2017 Exchange Program with FGV for Winter break (February – July)
Application Due: Sun 11/6
2) AY2017 All other Exchange and Double Degree Programs for Autumn Semester
Application Due: Sun 11/20
Please read the application guideline carefully and file your complete application by the deadline.
The application guideline can be downloaded from the below.