Partner Universities and their Graduate Programs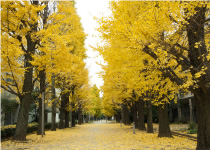 The University of Tokyo was founded in 1877 as Japan's first national university. Over its long and distinguished history, the university has retained its place as the foremost institution of higher learning in Japan, and is currently rated by The Times Higher Education "World University Rankings 2012-2013" as No.1 in Asia. Eminent graduates include 15 Japanese prime ministers and the university can boast 7 Nobel Prize laureates.

The Graduate School of Public Policy (GraSPP) was founded in 2004 as a graduate school offering professional degree programs to train experts in policy formulation, implementation and evaluation. GraSPP aims to provide graduates with both the expertise and extensive knowledge that would put them on a career path as policy professionals within research institutions, government ministries and international organizations,. GraSPP was co-established by the University of Tokyo's Graduate Schools for Law and Politics and Graduate School of Economics. Its faculty includes professors internationally acclaimed in their own fields of research.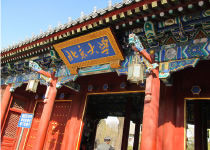 One of China's leading institutions in higher education, Peking University was established in 1898, as the nation's first modern national university. In its long history, the university can boast among its graduates many prominent politicians and scientists, and is seen in China as the pinnacle of higher education, through whose doors numberless young people aspire to pass. According to The Times Higher Education "World University Rankings 2012-2013," Peking University ranked fourth in Asia, and first in mainland China. It is located close to "Zhongguancun," often referred to as the Silicon Valley of China, as well as to a number of sites of historic interest.

The School of International Studies (SIS) of Peking University is the first such school set up in Chinese universities. It is an important teaching and research platform devoted to the training of specialized talents in international studies, international political economy and diplomacy. SIS seeks students with a solid foundational knowledge from their undergraduate studies, who aspire to a deeper understanding of Chinese diplomacy, its international relationships and global role. In the face of the 21st century, the Graduate School will continue to adhere to the guiding idea that "education should be geared to the needs of the modernization, the world, and the future,"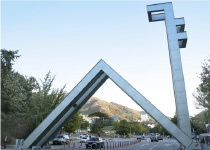 Through the integration of ten vocational schools, Seoul National University was established in 1946 as the first national university in South Korea. Today the university comprises sixteen colleges, seven general program graduate schools and eight professional schools. According to The Times Higher Education "World University Rankings 2012-2013" Seoul National University ranked eighth in Asia and first in Korea Seoul National University graduates include Kim Young Sam (seventh President of South Korea), and Ban Ki-Moon (UN Secretary General).

The Graduate School of International Studies, Seoul National University (GSIS SNU) educates global leaders for an increasingly complex global society. As both a professional and academic institution, it seeks to prepare its students to assume leading roles in government and non-government organizations, international organizations, multinational corporations, the media, as well as think tanks and universities.
With the most prominent faculty in Korea specializing in international commerce, international cooperation, international area studies, and Korean studies, GSIS SNU provides a truly exceptional research and educational environment.