GraSPP >
May. 2012
GraSPP officially joins GPPN, the Global Public Policy Network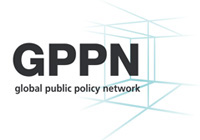 The Global Public Policy Network (GPPN) has officially decided to expand its membership to include three public policy schools including GraSPP.
The other two public schools are the FGV-EAESP in Sao Paolo and the Hertie School of Governance in Berlin.
The expanded membership will be formalized in the GPPN Executive meeting in December, when the GPPN Student Conference will take place concurrently.
GPPN is a partnership between Columbia University, the London School of Economics and Political Science, the Lee Kuan Yew School of Public Policy at the National University of Singapore and Sciences Po, Paris.
Related Resources