I consider myself as one of the fortunate students from India who got a wonderful opportunity of studying and living in Japan for a semester as an exchange student. Experience of living in Japan is difficult to sum it up in words but I can say that the best thing that I liked about Japan is its culture and all tiny little things associated with Japanese culture. Administration staff in every Japanese organization is one of the most helpful that one could ever find in any country. Be it the immigration office, opening a bank account, health insurance, Komaba dormitory, and the even the University of Tokyo, everywhere I was assisted with outmost ease and was helped wherever needed. This warm reception is definitely what makes one forget his or her home and so what it did to me.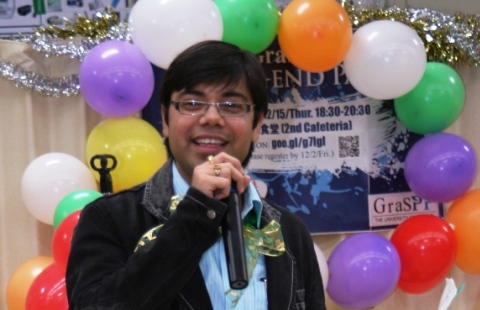 Being the only Indian student at my school in University of Tokyo in one way made me an ambassador of India to my school and gave me a great opportunity to present my country to people of Japan. My another achievement of using this opportunity of being in Japan was to gain in-depth knowledge about ASEAN countries and their economic history as a part of my coursework.
I was highly satisfied with the coursework taught during my classes and the discussions in the class were on very key issues which are relevant for present times. Professors at my university of Tokyo are great academics and renowned in their field of research. I took courses on Asian Financial Markets, Public Private Partnership, Japanese Government and Science Technology and Public Policy. These courses offered me in-depth knowledge through an interactive dialogue pedagogy which was adopted in the class by the instructor.
On the adventure side, the school organized a trip to Nikko for the entire class. The two day trip was great fun and a wonderful experience where I got to see Japanese country side. Experiences inside Edo wonderland were most exotic for me and watching Japanese Ninja show along with exhibitions of the Edo period were very fascinating. Our trip concluded with visits to Japanese Shinto shrines and it was a great to see the attractive blend of modernism and spiritual values binding different Japanese clans together in one thread.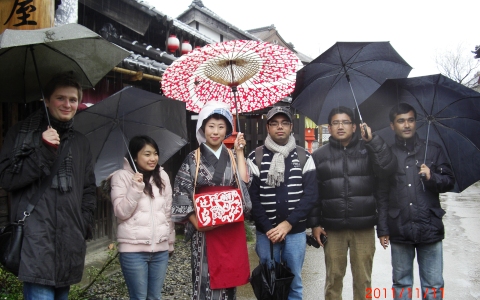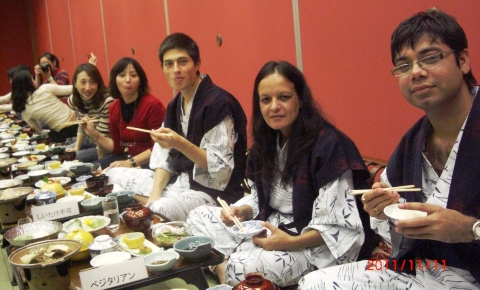 Being an English speaker was difficult sometimes but that issue was taken care of by my school by assigning me a tutor who helped me number of areas like opening bank account, applying for phone connection, alien registration and other things in general. The overall experience was eased with the assistance provided by my Japanese tutor.
Japan India bilateral relations have been very good for many decades and Japan has assisted India with it's technological capabilities in areas of transport and industrial manufacturing technologies. I believe that now this bilateral relations should be extended to the academic front through exchange of students from India to Japan and vice versa. I would personally suggest more active participation with students from Indian sub-continent to Japanese universities and Japanese Government can definitely play an instrumental role in that by providing students with scholarship support.
Lastly, I have no qualms in saying that my experience in Japan was best and I didn't imagine that I will have a such a rich and warm experience and this has made me so excited about Japan that I will make sure that next year a lot of students from my school in Germany will be sending applications for University of Tokyo to study as an exchange student.
I am now back in Germany to finish my required coursework. I thank GraSPP and Japan to give me such fresh and fascinating glimpses of your culture and society. I look forward to welcome you in my country India in future.