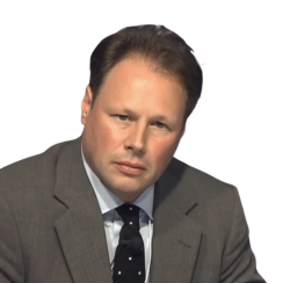 Dr. Philip Shetler-Jones is Thematic Coordinator for Crisis Management at Enhancing Security Cooperation in and with Asia (ESIWA) and Associate Fellow in Indo-Pacific Geopolitics at the Council on Geostrategy.
Holding a master's degree from the Fletcher School of Law and Diplomacy, Tufts University under a Fulbright Scholarship and a PhD from the University of Sheffield in Relationships between Globalization and Security, Shetler-Jones is a versatile security and geopolitics professional. His career has blended operational, academic and policy experience. Operational experience in the UK military, peace operations with the United Nations, European Union and Organization for Security and Co-operation in Europe in Africa, the Caucasus and Eastern Europe. In December 2015, joined the International Security and Geopolitics team of the World Economic Forum. November 2021 to April 2022, he was Consulting Fellow, Indo-Pacific at Chatham House. His research and publications focus on peacekeeping, planning, intelligence and geopolitical relations between Europe and Asia. He serves as consultant at the United Kingdom Ministry of Defence, European Union External Action Service, NATO SHAPE and the ASEAN Regional Forum.
Selected Publications
'Civil-Military Planning'. In Effective Civil-Military Interaction in Peace Operations: Theory and Practice, edited by Gerard Lucius and Sebastiaan Rietjens, 89–102. Cham: Springer International Publishing, 2016.
"Searching for the 'Strategic' in the UK-Japan 'New Type of Alliance.'" Asia Pacific bulletin (Washington, D.C.), no. 306 (2015)
"UK-Japan Defense Cooperation: Britain Pivots and Japan Branches Out." Asia Pacific bulletin (Washington, D.C.), no. 164 (2012)
Singh, Bhubhindar, and Philip Shetler-Jones. 'Japan's Reconceptualization of National Security: The Impact of Globalization'. International Relations of the Asia-Pacific 11, no. 3 (1 September 2011): 491–530.
'Intelligence in Integrated UN Peacekeeping Missions: The Joint Mission Analysis Centre'. International Peacekeeping 15, no. 4 (1 August 2008): 517–27.