LKY
,
GraSPP Day
 It was a great pleasure to be granted an opportunity to participate in the 6th LKY Study Trip centered around 'National Security of Japan and Asia', 'Japan's Industry, Science and Technology Policy' and 'Education Policy'. As a member of the GraSPP Committee, I accompanied LKY students in the exploration of Hiroshima, Kyoto, Tsukuba and Tokyo where we endeavored to uncover the history, present and the future of Japan with both academic enthusiasm and the passion of curious minds.
Hiroshima was floating in milky fogs and gentle rainfalls on Feb. 20th as if an ink wash painting done with a delicate brush. It was also on that day that we were introduced to and invited to observe the making of Kuma-no-fude (熊野筆), an innovation of Koyudo (晃祐堂) that harmoniously conjoins the making of quaint calligraphy brush with the creation of cute (かわいい系), heart-shaped makeup brush. We were also generously offered an opportunity to get involved in the making of a flower-shaped brush with our names elegantly carved on the brush handle which is designed as a flower pot.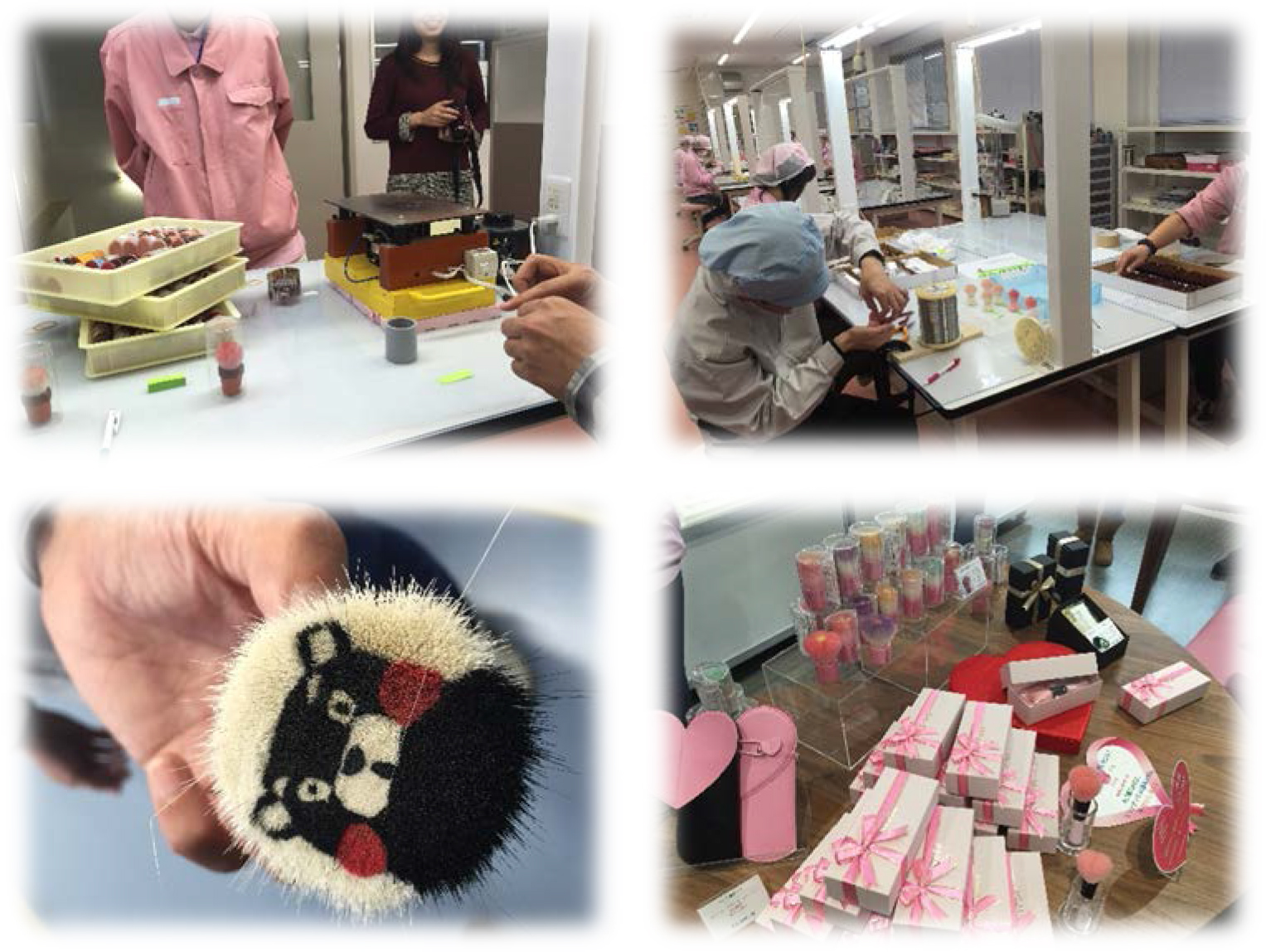 There was certainly some lingering but soon we were fully conquered by the wonder of Miyajima, the second destination of the day, where the glory of Itsukushima Shrine was half immersed in water while groups of deer spontaneously wandered on the beach among visitors.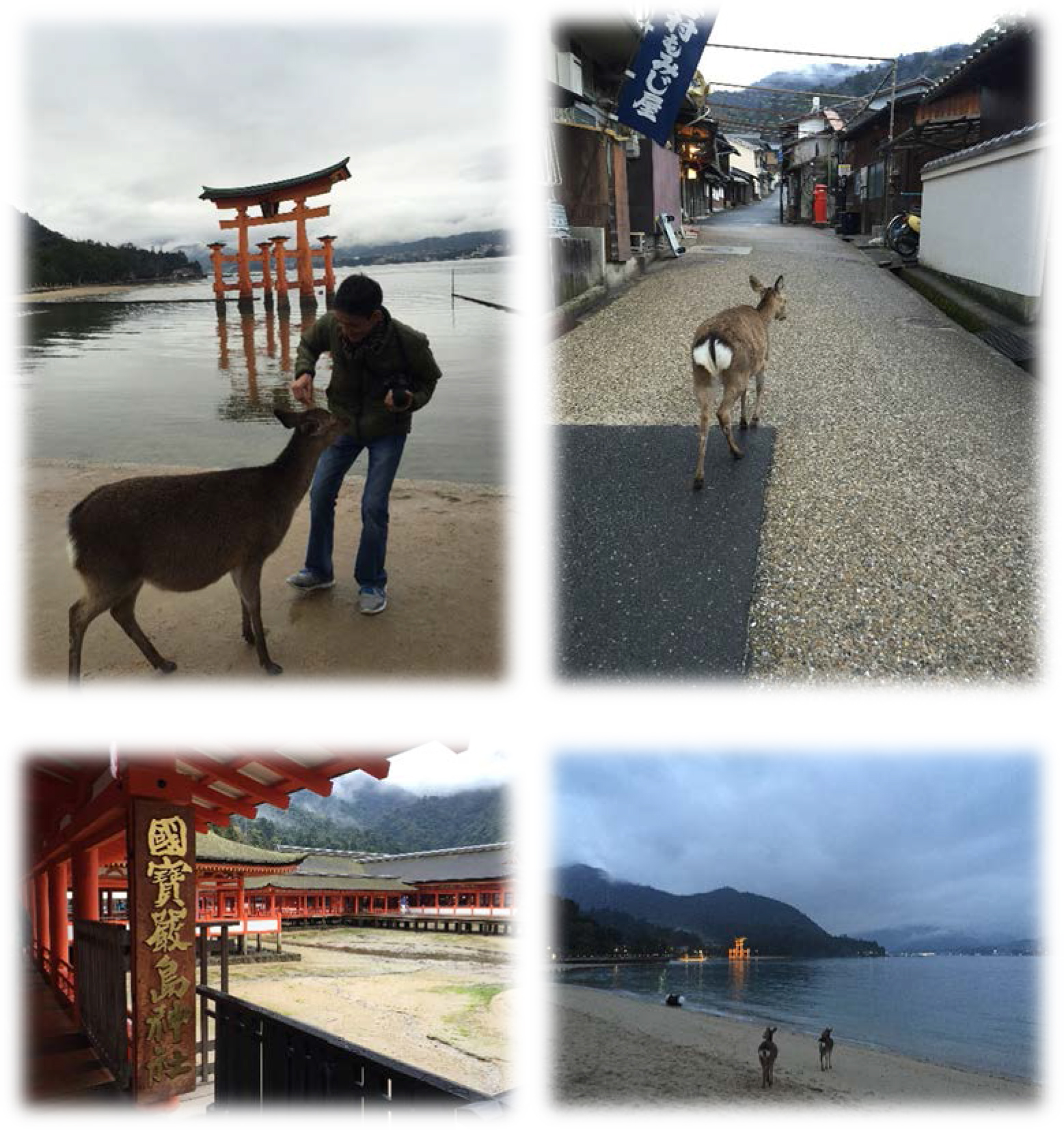 Hiroshima is indeed a city that has much to offer in terms of world heritage sites. Aside from Miyajima, the island where Gods dwells, Hiroshima is also, and in a sense more commonly known as the 'peace city' where the a-bomb dome and the Hiroshima Peace Memorial Museum firmly stand. On 21st, the participants of LKY Study Trip had the honor to hear from Ms. Keiko OGURA, director of Hiroshima Interpreters for Peace and a survivor of the tragedy, about what happened to Hiroshima on and after August 6th, 1945. 'Let all souls here rest in peace, for we shall not repeat the evil'. Standing in front the Children's Peace Monument, the Flame of Peace, the Peace Bell and the Ground zero/Shima Hospital along with other memorial sites in the precinct of the Peace Memorial Museum, I believe this is what had echoed in our minds. In the afternoon, LKY study trip participants attended an inspirational lecture on Japan's security policy given by Prof. YAKUSHIJI from Toyo University after a tour to the exhibitions in the Peace Memorial Museum.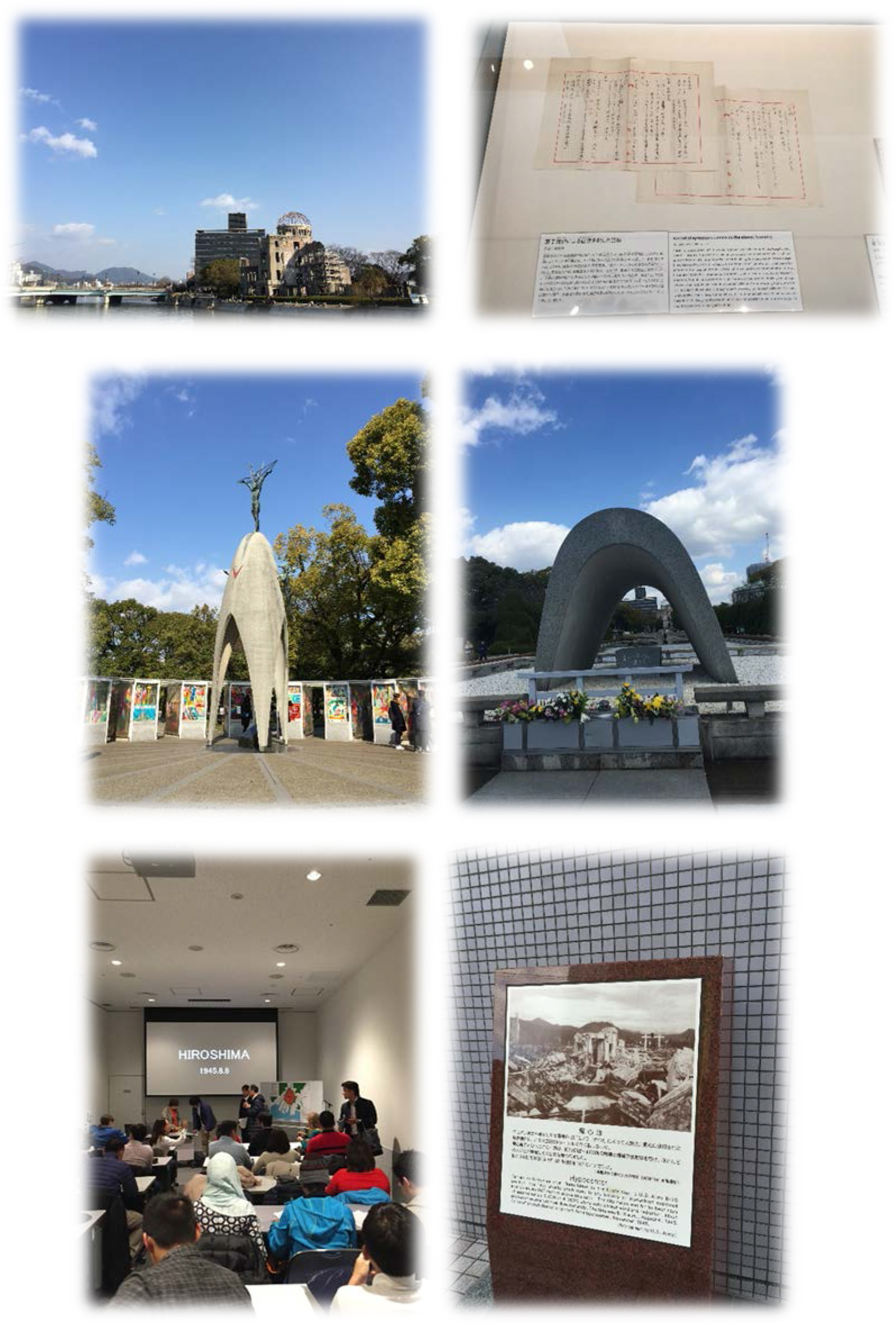 Bidding goodbye to Hiroshima, we travelled to Kyoto to admire the old Miyako's (都) history, elegance and beauty. On Feb. 22nd, we left our footmarks in Kinkaku-Ji, Kiyomizu Temple, Fushimi-Inari Taisha, Nijo Castle etc. before heading for Tokyo on 23rd when the GraSPP Day of 2016 was successfully held at the University of Tokyo. I enjoyed my participation in the heated discussions on Japan's education policy and security policy where the demand-supply dynamic in Japan's Juku (塾) market was debated in depth and Prof. Fujiwara of Tokyo University kindly offered his insights regarding recent changes in Japan's security policy.
Activities in the next few days were centered around Japan's practice regarding industry/economy development, technology and education. Study trip members visited METI on 25th to attend lecturers offered by professionals in Japan's economy and energy security in the morning, and by officials from METI and MEXT regarding the operation of Japanese ministries in the afternoon. Following this was a fruitful day on 26th when we visited Tsukuba City in Ibaraki Prefecture, a city proud of its practice in elementary and junior high school education and cutting-edge technology. At Cyberdyne's Inc., we were deeply impressed by HAL, world's first cyborg-type robot, which indeed makes living in Tsukuba city "the creation for the future".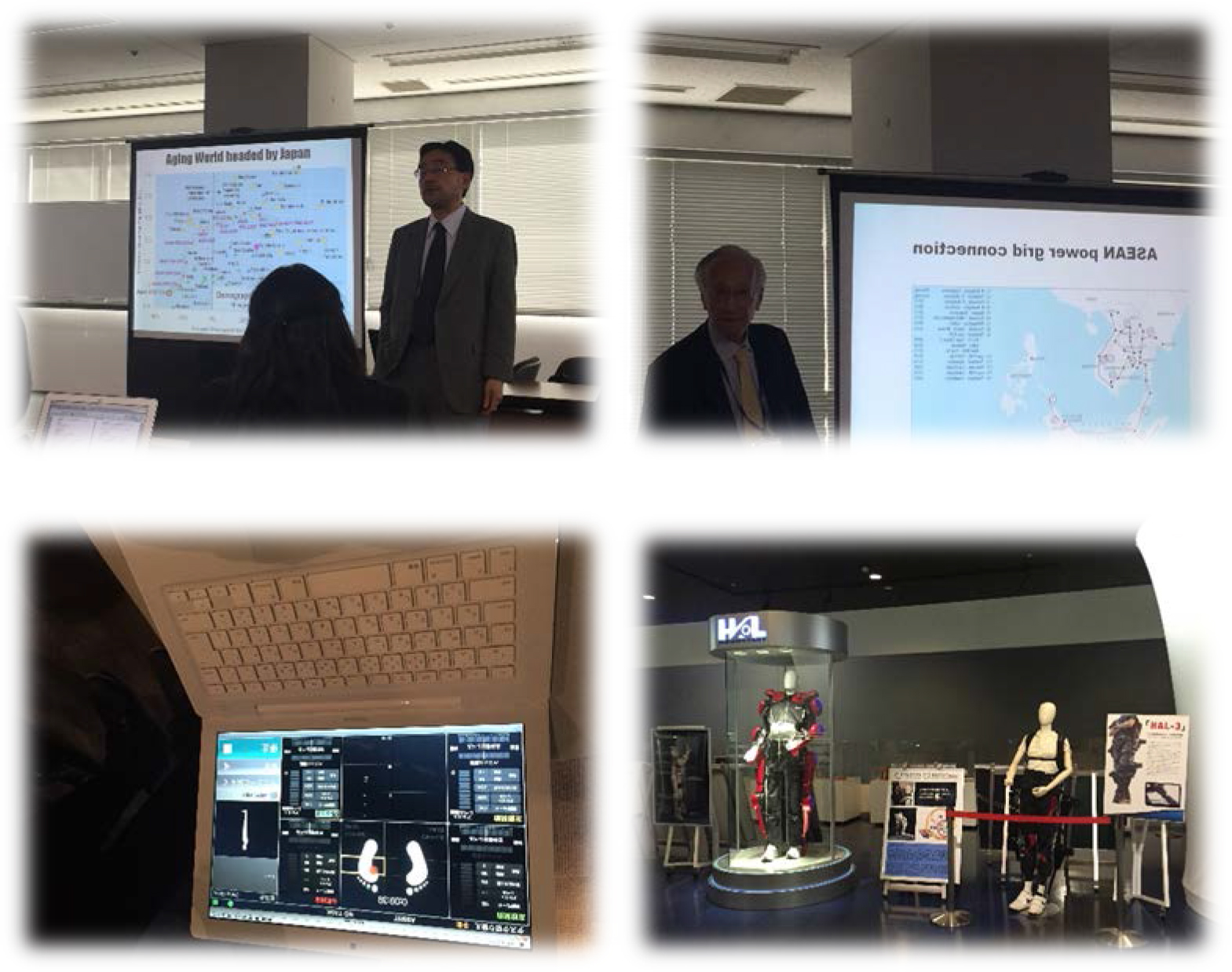 From the perspective of a non-Japanese student, The LKY study trip provided a great opportunity for me to 'renovate' my impression on and interpretation of Japan with guidance offered by professionals from the government, the academia, the industry as well as the civil society. What may be a bonus is that during the study trip I was always surrounded by good company. Our peers from LKY School of Public Policy are of a great geographical and cultural diversity and I am especially grateful for the communication and interaction I was able to have with them. It has been a precious, delightful and rewarding experience to hear people describing their home countries in a way that is somewhat different yet way more vivid from what can be learned from mass media, historical records and imagination. Understanding that this trip couldn't have happened without great efforts made by many a sponsor, I'd like to express my appreciation to all the supporters of this trip with special thanks to Mr. Daisuke ASANO.
(Written by Tianyuan HUANG/CAMPUS Asia)