APEC VOF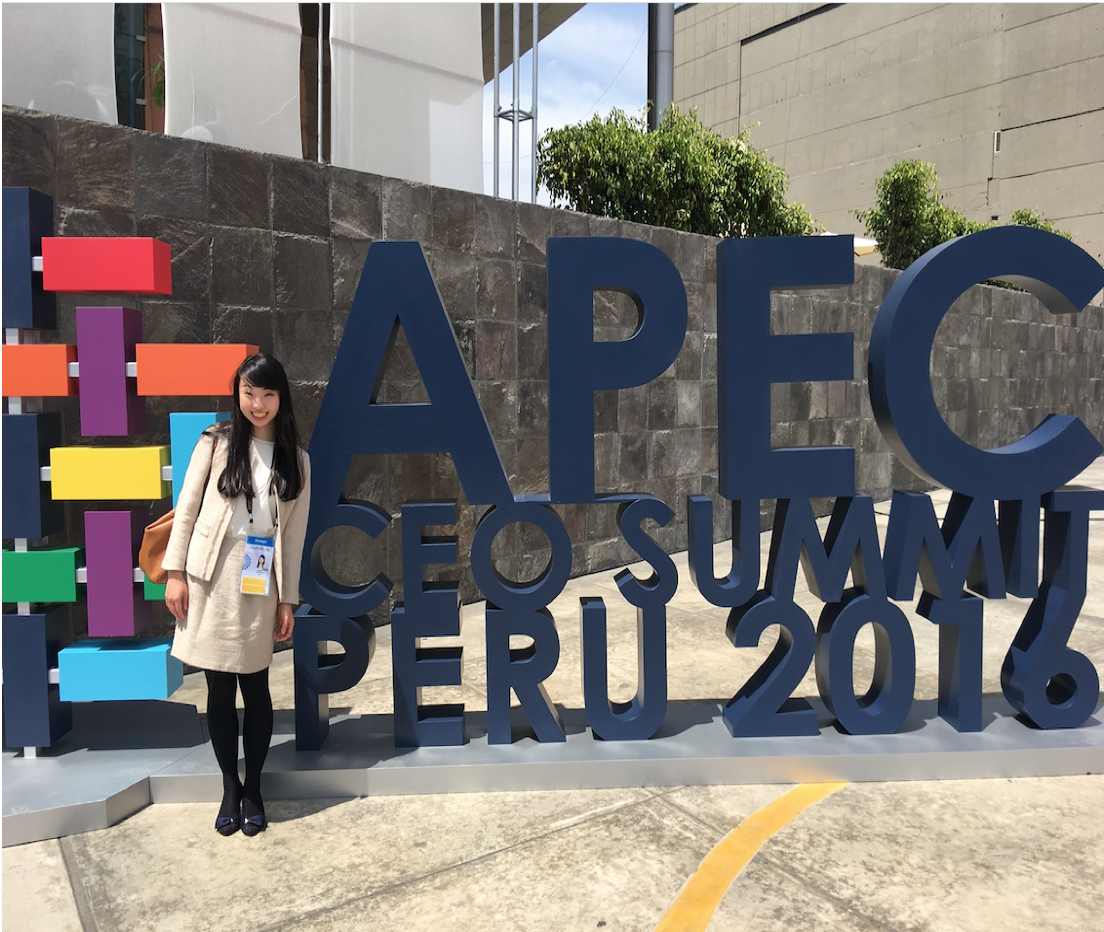 One forgettable week with the Asia-Pacific Economic Cooperation Voices of the Future (APEC VoF), which took place in Lima, Peru. I could still feel the energy and enthusiasm that wrapped my body, as if I was still under the glowing sun of Lima, deeply engaging in exchanging respective views and opinions on various topics: from politics to recent local trends. The APEC VoF is an annual program that allows groups of young people and educators from the 21 APEC Economics to attend the APEC Summit and to discuss on various themes from the youth perspective. The youth are given the opportunity to share their perspectives and visions with APEC leaders, APEC Business Advisory Council (ABAC) members, and other youth members from diverse backgrounds.
 The thematic focus of this year's VoF was on how the youth could take part in building or contributing to the 1.Quality Growth, 2.Human Development, and 3.Regional Integration. Peru, positioning itself as one of the fastest growing economics of the region, and Lima, declared "The Cultural Heritage of Humanity", provided us with the most suitable venue to discuss this year's theme. When given such large and challenging theme, we struggled, not only to select our focus on specific topics relevant to our country (in the case of our team: Japan) but we also struggled to tackle these issues from the youth perspective. "How can we as youth contribute?" This was the question that constantly lingered in the corner of my head throughout the program.

"Building connection. Building network." It was the strong words of Mr. Daniel Guerrero (Mayor of San Marcos of Texas, USA) that sent sparks within me. The youth may only be able to make small steps in achieving the Quality Growth, Human Development, and Regional Integration, now. However, it is the deep and intimate connections and networks built through our intense and stimulating discussions and presentations in such programs as this that leads to significant steps in the future, especially if we become future counterparts at international negotiation tables.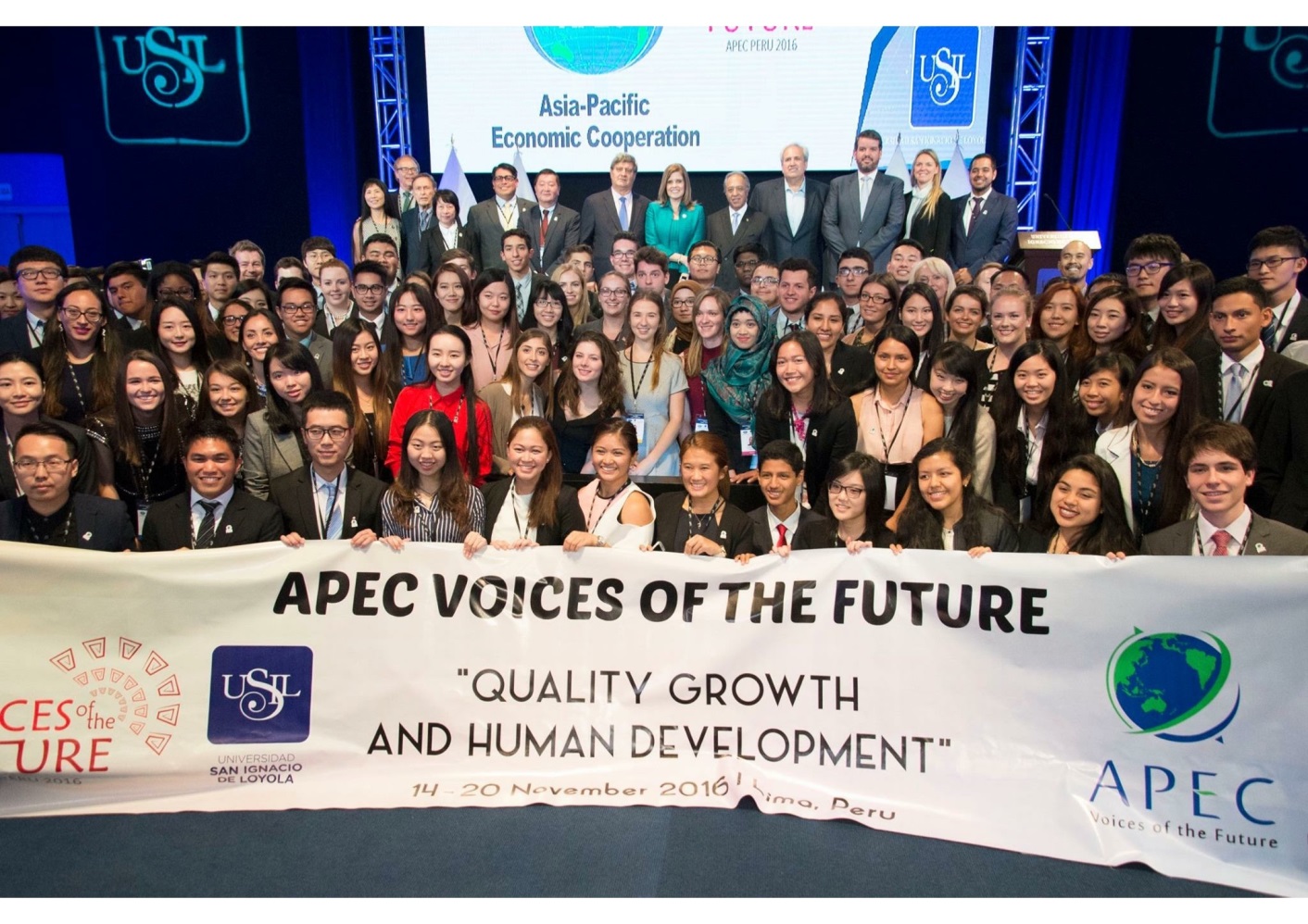 The highlight of my trip was meeting Tomohiko Taniguchi (Special Adviser to the Cabinet of Prime Minister Shinzo Abe), and hearing the speech by Ian Bremmer (President, Euroasia Group), when we encountered what I personally thought was "the speech", that grasped the attention of the audience and never let go until the last breath. Listening them talk was almost like exhibiting an art. They both chose each of their words very carefully and beautifully weaved them into a story, while always controlling their voice tone and volume, so it would speak to our hearts, and using the moment of "silence" at just the right moments, as if they wait, while we slowly chew and digest their words into our minds and souls. It was only after we had learnt from Mr.Taniguchi, what a beautiful and eloquent speech was made up of, that we were "entertained" by Mr. Bremmer and his speech: a beautiful art, which had made the moment even more special for us Japanese delegates.

Furthermore, the three main messages that Mr. Taniguchi shared with us inspired me and his words has given me hope for the future of Japan and the courage to stand up on my feet to raise my voice as a youth.

 Firstly, he shared us about his view of the world and of Japan in 20 years. In a calm manner, he mentioned to us that Japan does not have to fight to win economically but would have to keep on winning the trust of other countries. Moreover, what Japan lacks is a leader that can draw a grand picture of a bright future of Japan. I strongly believe that this is one great issue that us young generation have to tackle and contribute to.
 Secondly, Mr. Taniguchi described the leadership style of Prime Minister Abe as a "mission driven leader". Unlike past Prime Ministers, Prime Minister Abe is not passive, but instead, he believes that Japan needs to stay strong and always proactive. This stance is clear from his actions as well, always challenging new goals, such as engaging in the movement to hosting the 2020 Olympics, bringing innovation to the workforce system, and meeting Trump right after being elected. This allowed me to admire him for his leadership and has also inspired me to be a strong independent Japanese myself.
 Finally, to answer our question, "how can us youth contribute?", Mr. Taniguchi concluded by saying "Do what you like to do. Do something you absolutely love doing. Be you."

"Building connection. Building network." "mission driven leader". "Be you." These are the keywords that I have engraved in my heart, along with all the incredible experiences I gained encountering inspiring global leaders, including the youth delegates from 21 countries, who have all inspired me with their visions and opinions on and beyond the Quality Growth, Human Development, and Regional Integration of the APEC region, and the world. I can never be grateful enough for this wonderful opportunity. Thank you very much.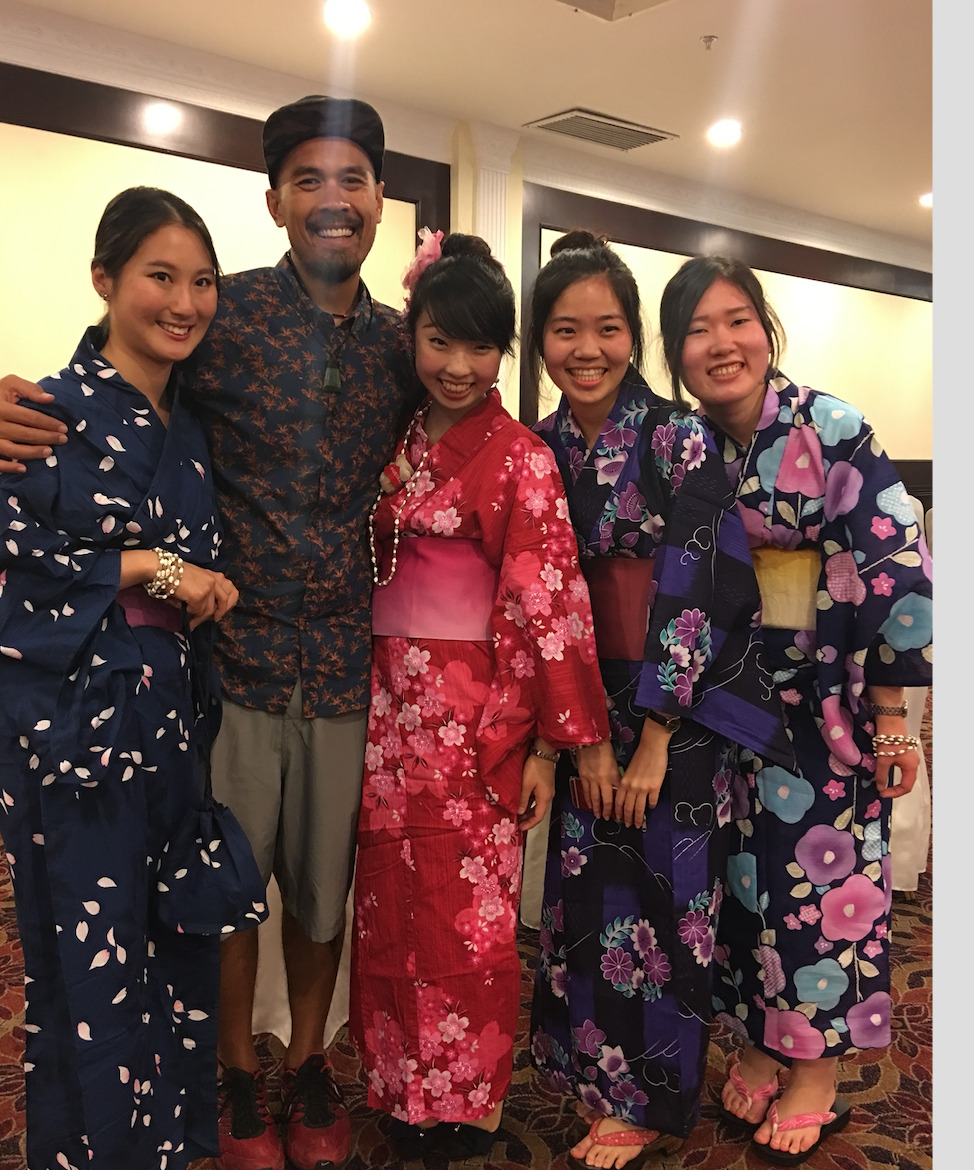 【番外編】
THANK YOU
I would like to extend my heartfelt thanks
-to the great and kind support of the GraSPP office (Mr. Toshiro Nishizawa and Ms. Aoi Ohno) who worked extremely hard to get the appointments arragend for the Japan delegation,

-to Pengru for everything from the very start (the planning of the program) until the very end, taking care of us, supporting us and protecting us at all times with his strong leadership, warm heart and kindness.

-to Kaori for taking leadership at all times, organizing the team, and uniting us together, with your strong leadership, warm heart and kindness.

-to the amazing Japan delegation team members (Miyuki, Natsuki, Risa, Kaori) for making this week an unforgettable one. It would have never been the same without you.

-Many thank you to all of you who had supported this program.
(Written by Asuka Kobayashi, MPP/IP)