LKY
,
GraSPP Day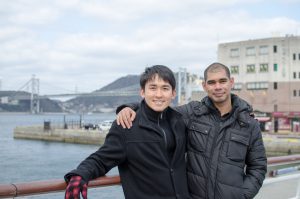 It was a privilege to be part of this year's Japan Study Trip, an annual undertaking led by Japanese MPP and MPA students in the National University of Singapore's Lee Kuan Yew School of Public Policy.  Within just a week, we traveled from Kyoto to Kyushu, followed by three days in Tokyo.  Our intense itinerary was packed with field visits to factories and steel mills, dialogue sessions with government officials and university students, and networking receptions in each city.  Needless to say, this was an incredible learning journey for all of us, exploring a country that has much to offer not just in history and natural beauty, but also in public policy lessons.  The wide variety of engagements gave us much food for thought to bring back to our classrooms, even as they enabled the students to interact and learn from one another.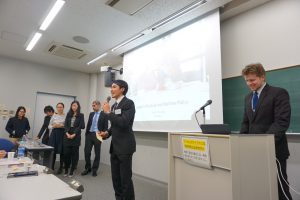 One major theme during this trip was tracing the successes of the Japanese economy and society, and considering the plethora of long-term social and economic problems that Japanese policymakers face today.  The Yawata Steel Works, a steel mill with a history that stretches back more than a century and which intertwines with Japan's development, was but one visit that reminded us of the heavy engineering and labour processes that often lie behind the policy papers that we write.  It was helpful to tap on the experiences of government officials and 'practitioner' academics to gain insight into different perspectives of the country's most appropriate future direction.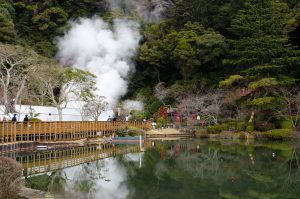 There was no shortage of fun and memorable moments too, with outings to enjoy the nightlife in each city, and a one-night stop in the onsen town of Beppu, Oita.  The hot spring experience was a first for many of the students, but they quickly caught on and fully enjoyed it.  More than the activities, however, the conversations and lasting friendships forged over these recreational moments form the most valuable takeaways from this week-long programme.  It was enlightening to get to know our classmates and their diverse backgrounds, while exchanging stories of our personal experiences in our different professions.  I definitely look forward to these friendships becoming working partnerships when our paths cross again in the policy world in the future.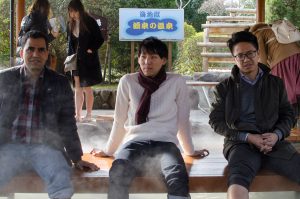 It is not easy to manage a hectic study trip, much less one with such a diverse group of participants in both age and personality.  What made it even more exceptional was the fact that this LKYSPP trip is entirely driven by student leadership in all aspects, from sponsorship to execution.  I hope to see more student-led activities of this nature in the University of Tokyo as well – it would add value to the educational opportunities afforded by a public policy school, outside of the classroom.  I also valued the diversity of the Singapore delegation, which brought a taste of home to me in Japan.  This programme has been a great opportunity to learn from and build bonds among friends from all over the world.  Many thanks to GraSPP and the LKYSPP students for the memories!