APEC VOF
Participating in the APEC Voices of the Future Program (VoF) for two consecutive years was again an astonishing and fruitful experience. In this report, I hope to touch upon the context of this year's program and its differences from last year, how I felt from participating as an educator, points to be considered, and things to gain by participating in the VoF.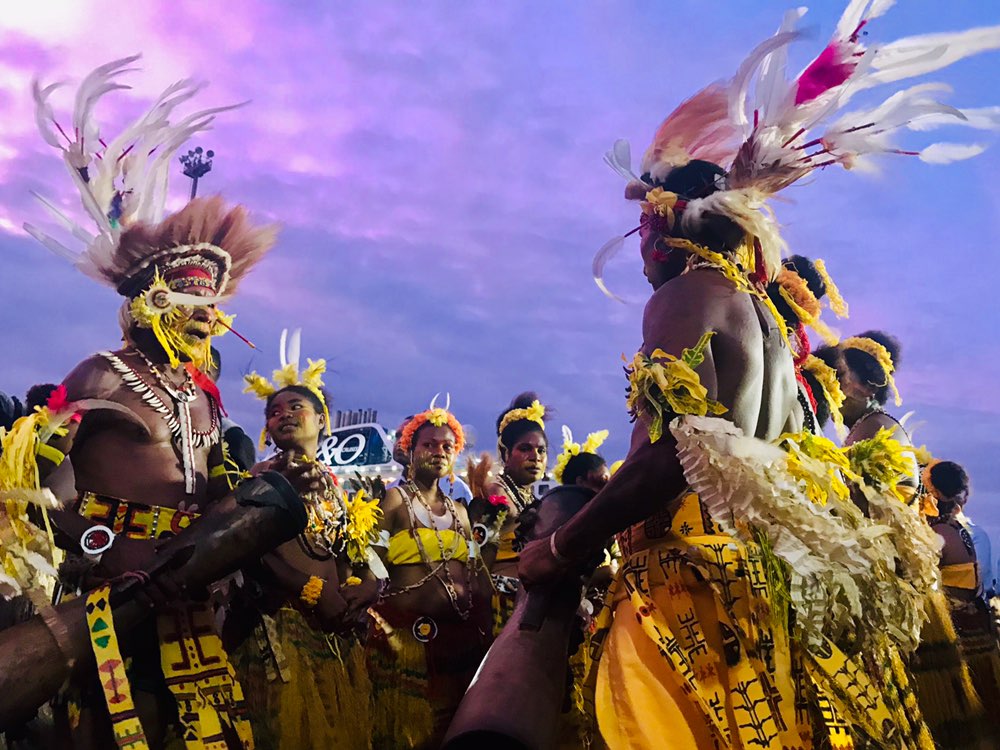 This year's program was entirely different from the previous year's regarding the condition that we had in Papua New Guinea. Security was the highest concern, and we were organized to stay in the Australian cruise ship. Thus, we only got off the board on certain occasions, and our interaction with the local communities and cultures were minimal. Despite all the obstacles, host members of PNG have diligently tried to provide us with opportunities to get exposed in the PNG culture. Our sponsor, Exxon Mobile has provided us with the excursion to their power plant, and kindly explained to us on the LNG situation in PNG and how it is becoming the primary source of energy to the APEC economies. They also took us to the national park and the museum, which enabled us to understand the rich rainforest environment and traditions of PNG. It also made clear that advancement of the digital economy in the APEC region cannot be discussed without paying attention to the developing situation of PNG. The VoF event was just as inspirational as the cultural experiences. This year's speeches by each economy were more diverse in a way that many economies referred to their growing up stories and emphasized on how we can inclusively enhance the digital economy era. Delegates from New Zealand focused on the oppressed history of Maori as well as showed an example of how digital economy can coexist with traditions and can become the booster of letting the culture come under the light. On the contrary, delegates from Singapore showed us an eye-opening government-led smart nation policy which encompassed the feasibility in the ageing society. As a Japanese delegate, we brought up examples on how youth can play a crucial role in not leaving the disaster victims behind. We also addressed the lack of Japanese society's awareness towards suicide rate and mental illnesses in youth.
Participating as an educator, I learnt a lot from other economy's and Japanese delegates' leadership. Chinese delegates were organized and trying to set up a dinner every night with different economies. Their mentality in being efficient yet building thorough friendships was something that I learnt. Moreover, I was fortunate to have such excellent fellow delegates who had taken swift action to grasp the chance to meet Prime Minister Shinzo Abe and our First Lady Akie Abe. They were very determined with strong leadership, and I highly admire their actions. Although I was an incomplete educator, being in the educator's position enabled me to understand the way people think and act objectively.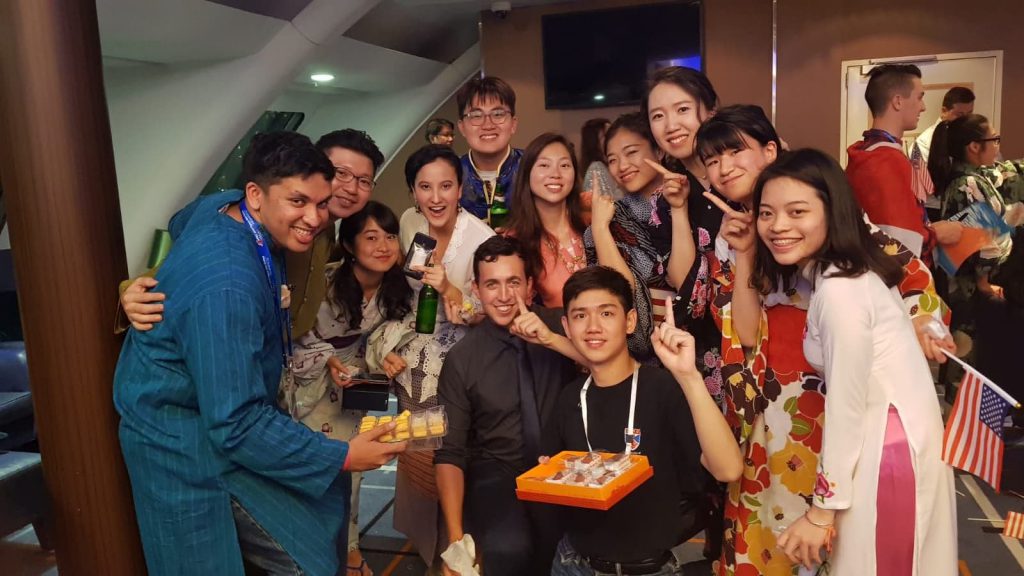 I also had the chance to reflect on the program and brought me to think about how we can change the current situation. First, I felt the responsibility of promoting a competitive selection process. We met a lot of insightful and highly ambitious youth delegates from all over the world. Some representative had to go through the nation-wide screening process which cultivated stronger incentives on what they want to achieve during the VoF week. Competition and diversity within the Japanese youth delegates can be a concern to be improved. I hope to engage in publicizing activities to increase the number of youths who are interested in joining the conference. Second, from this year and after, we hope to maintain the channels to the government officials firmly and would like to engage in providing opportunities for the prospective participants to interact more with the officials. I felt that the chances should not be concentrated just within us, but we must try to spread it to other representatives.
Finally, participating in the APEC VoF will enable participants to understand the great dynamics of the APEC economy relationships at the government, business and youth level. At a government level, speeches among great states were more than stimulating since it accords with the current international relations and power balances of the APEC region. Being in the same atmosphere as prime ministers and CEOs was an impressive experience. At a business level, dialogue with ABAC committee members and joining the reception dinners will enhance the opportunities for youth to engage in business affairs of the region.
Finally, engaging in youth discussions and drafting processes will enrich understandings of each economy's situation and characteristics. Joining the APEC VoF will surely become an asset for the future life and I hope that more people will give a try to be part of one.
I would like to thank GraSPP members especially Professor Nishizawa, Professor Orsi, and Ms Ohno for their devoted support to making this happen. I would also like to thank the APEC VoF Working Committee, the PNG counterpart, PNG youth delegates, Sponsors and many others for the great opportunity and experiences that they have shared with us. Many thanks to Mr Eiichi Hasegawa and MOFA officials for enabling us to meet Prime Minister Shinzo Abe and First Lady Akie Abe. Finally, I would like to express my gratitude to fellow delegates of Japan who have together worked to represent Japan.