NEWS & TOPICS
2015-01-15


APEC Voices of the Future Report

5 students from GraSPP participated in APEC Voices of the Future 2014, which was held in Beijing from 5th to 11th November. Please see the reports written by three CAMPUS Asia students.

Ryutaro Kurihara
Misato Nagakawa
Sho Hayashi


Related Links:

[video from APEC Voices of the Future 2014]

[APEC Voices of the Future]
2014-10-30


Internship Report on Chiba Bank

A double degree student from SNU, Ms. Shinbi Lim has experienced an internship program at Chiba Bank in August 2014. Please see her internship working experience report.
Ms. Shinbi Lim (GSIS-SNU)
2013-12-11


GPPN Conference Tokyo 2013 was hosted by GraSPP in Hongo campus from 6-8 December, 2013

At the Student Conference, many of CAMPUS Asia students exercised great leadership in the GPPN student conference organizing committee. Without their contribution, this success could not be accomplished. We will soon post a report of the conference written by a CAMPUS Asia student when it becomes available.

Link at GraSPP Page: GPPN Conference Tokyo 2013 (2013-12-11)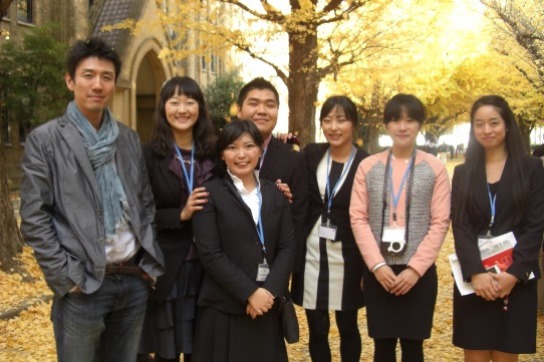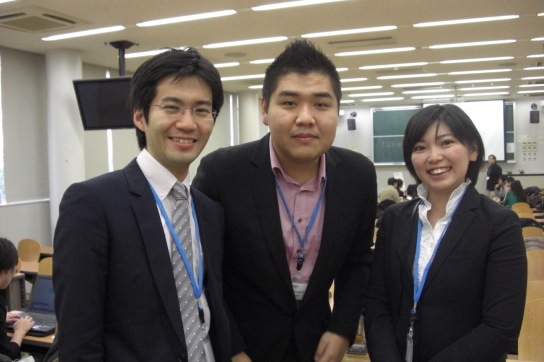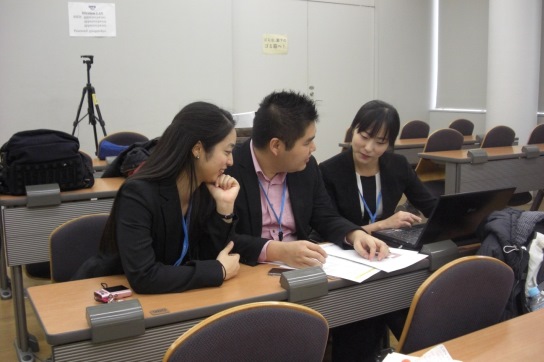 2013-11-22


Internship Report at JETRO

A double degree student from SNU, Mr. Kuyoul Kwon together with other two international students, has experienced an internship program at JETRO (Japan External Trade Organization) from Aug. 12th to Sep. 6th, 2013. Please see his internship working experience report.
Mr. Kuyoul Kwon Lee (GSIS-SNU)
2013-11-21


Sat. Dec 7 The 76th Public Policy Seminar "Public Policy Research and Monetary Policy Conduct" by Mr. Haruhiko Kuroda

On Saturday, December 7, The 76th Public Policy Seminar "Public Policy Research and Monetary Policy Conduct" by Mr. Haruhiko Kuroda.

For more details, please see the link below.
The 76th Public Policy Seminar
2013-11-19


Seminar by Prof. Ulrike Schaede, UCSD

Date & Time: Monday, November 25, 2013 13:00-14:30
Venue: Room Ad3, Administration Bureau Bldg. 2, Hongo Campus
Facilitator: Prof. Toshiro Nishizawa
Language: English (no interpreter provided)

Details are below:
Seminar by Prof. Ulrike Schaede, UCSD
2013-09-27


A New Semester Has Begun at SNU & PKU

At the Graduate School of International Studies, Seoul National University (GSIS-SNU) and the School of International Studies, Peking University (SIS-PKU), five CAMPUS Asia students from Todai began their new semester on September 2nd and September 3rd respectively. The following five students are studying at these universities for the 2013 winter semester.

GSIS-SNU: Mr. Kenji Kurotobi, Mr. Shingo Esaki, Mr. Motohiro Kato
SIS-PKU: Mr. Ryo Matsumura, Ms. Yoko Kanno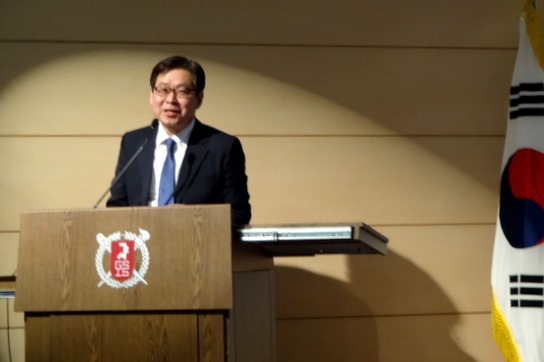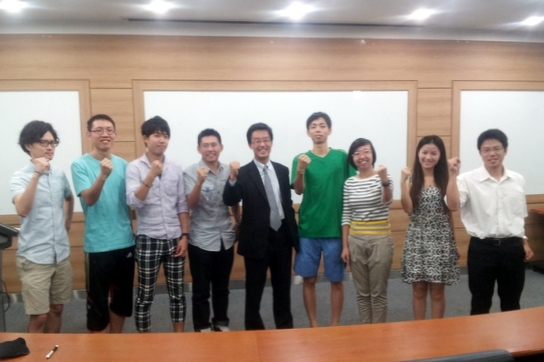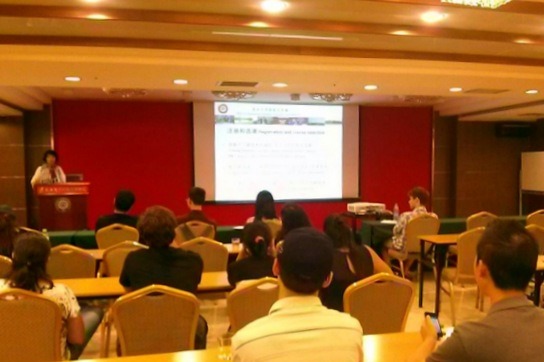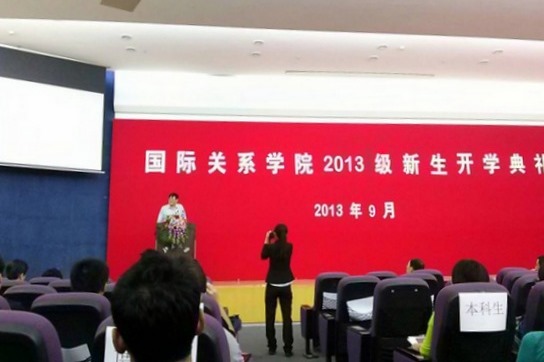 2013-09-27


GraSPP Newsletter No.33

Three CAMPUS Asia students from Seoul National University (SNU), Ms. Haemin Choi, Ms. Kkogsongi Park, and Ms. Jinsum Lim were interviewed for the GraSPP newsletter on their experiences as international students here at the University of Tokyo. GraSPP welcomed five double degree students from SNU in April 2013. They will be at GraSPP until March 2014; if you have any interest in studying at SNU, they would be happy to answer your questions.
2013-09-27


CAMPUS Asia Summer School, Tokyo 2013 Report

On August 9th, the CAMPUS Asia Summer School, Tokyo 2013 came to a successful conclusion. Held at the University of Tokyo (UT) from July 29th to August 9th, students from the three CAMPUS Asia member institutions engaged in a vigorous and interactive educational experience for two weeks. In the first week, Professors Shiming Fan and Xiaoming Zhang of Peking University (PKU) and Professor Sahashi from Kanagawa University led modules and discussions on the contemporary issues surrounding the China-Japan relationship.

On July 31st, students participated in a one-day trip to the Teijin Company, the Taito Ward Community Center, and the Tokyo Skytree. Students glimpsed the features of Japanese business, technology, and the structures behind local community organization.

On the second week, Professors Tay Gyun Park and Geun Lee from Seoul National University (SNU) and Professor Yasuyo Sakata from the Kanda University of International Studies provided guidance and moderation for student discussions on the state of Japan-Korea relations, as well as other issues in the East Asia region.

On August 7th, a group of 21 students from PKU, SNU, and UT visited Minami-soma City in Fukushima prefecture. Students had the unique chance to witness the disaster zone with their own eyes and to listen firsthand to the stories and perspectives of local citizens and city officers on their past experiences and continuing struggle in overcoming their many challenges.

Through this two week program, students and faculty from all three schools deepened friendships and understandings between each other.

Student Essays on CAMPUS Asia Summer School, Tokyo 2013 are available from the link below.
Ms. Eun Young Lee (GSIS-SNU)
Ms. Yu Ri Park (GSIS-SNU)
Ms. Shuqi Wang (SIS-PKU)

Written reports by some UT students are available at the CAMPUS Asia blog located at: http://campusasia2013.wordpress.com/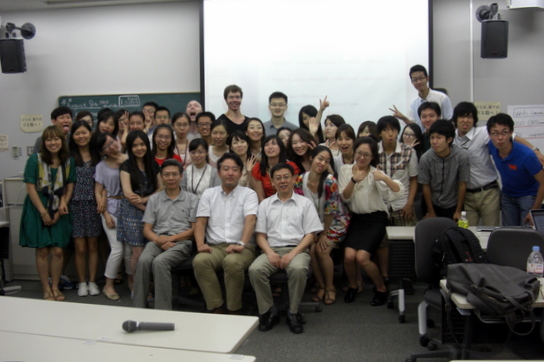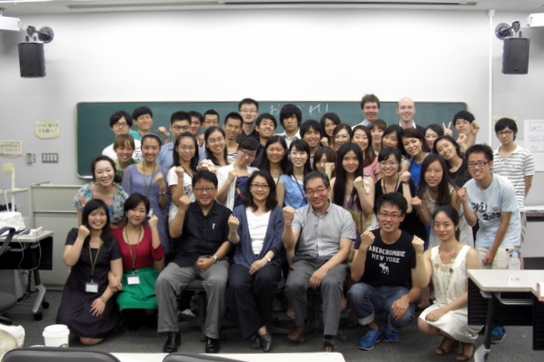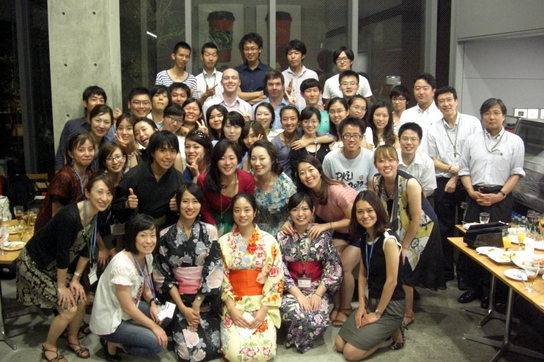 2013-06-21


CAMPUS Asia Summer School 2013– Program Details

CAMPUS Asia Summer School 2013 will be held at the University of Tokyo.
The program has been updated to show field trips and receptions.
Please find the latest version of the program below;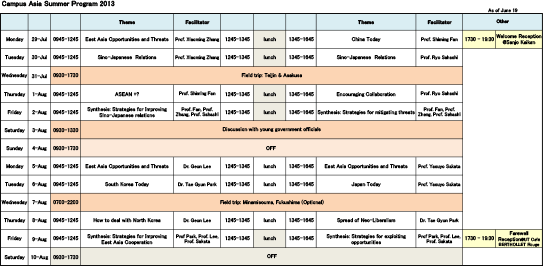 Pre-reading materials will be sent to all participants by e-mail directly from GraSPP by around two weeks before the Summer School starts. Please pay close attention to this website and watch for e-mails from the program coordinator.
Note: Course registration for this program has already closed.