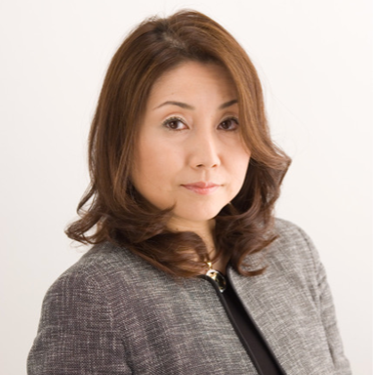 Chiyuki Aoi, PhD, is Professor of International Security at the Graduate School of Public Policy, the University of Tokyo. She also serves as a member of the Editorial Board of Defence Strategic Communications, the official journal of NATO Strategic Communications Centre of Excellence. Since June 2022, she directs the Strategic Communications Education and Research Unit (SCERU), established at GraSPP with support from the European Union. Since 2022, she is Associate Fellow at King's Centre for Strategic Communications.
In August 2018, she was elected a member of the Shinzo Abe administration Council on Security and Defense Capabilities. Aoi earned her master's degree from the Massachusetts Institute of Technology and her doctoral degree from Columbia University in New York and has over five years of professional experience in two United Nations agencies. From 2008 to 2009, she was Visiting Research Fellow at the Department of War Studies, King's College London, and from 2019 to 2020 Visiting Professor there.
Her main research interest is legitimacy and the use of armed force; strategic communications, and the role of values in international affairs. She also publishes broadly on Japanese national defence and strategy.
She has published books and journal articles in both English and Japanese, primarily on Western use of force in the post-Cold War Era and the evolution of military doctrines, including in Defence Strategic Communications, RUSI Journal, International Peacekeeping, International Affairs (in Japanese) and Journal of Military History (in Japanese). She has directed the compilation of several Japanese-government-commissioned research reports, and served in advisory capacities for numerous think-tank and international organization research projects. She is a recipient of the prestigious Kamiya Award by the Japanese Association for International Security. Her new book in Japanese, Strategic Communications, was published by Nikkei Business Publishing in October 2022.
Selected Publications
Strategic Communications (in Japanese; 『戦略的コミュニケーションと国際政治―新しい安全保障政策の論理』) (Tokyo: Nikkei Business Publications, 2022)
"Strategic Communications and Defence Diplomacy" (in Japanese;「戦略的コミュニケーションと防衛外交」) Sasakawa Peace Foundation Security Studies Group, What is Defence Diplomacy (in Japanese; 笹川平和財団安全保障研究グループ『防衛外交とは何か』) (Tokyo: Keiso Shobo, 2021) (勁草書房 2021年)
Chiyuki Aoi and Yee-Kuang Heng, "Special Section: Regional Communicative Dynamics and International Relations in the Asia-Pacific," Asian Perspective 45:3 (Summer 2021), pp. 479-501 (Article; Special Section Introduction)
"The Significance of Strategic Communications: Implications for the Free and Open Indo-Pacific Initiative", Policy Brief, Florence, Italy. Robert Schuman Centre, European University Institute July 2021.
"Japan's Values-driven Strategy and Japan–EU Relations," Japan-EU Relationship: Recommendations on SPA, (Konrad-Adenauer-Stiftung Japan Office, 2020)
"Hybrid Warfare in Asia: Its Meaning and Shape" (Special Issue, co-editor with Madoka Futamura and Alessio Patalano), "Hybrid Warfare in Asia: Its Meaning and Shape" in Pacific Review 31:6(2018).
"Japanese Strategic Communication: Its Significance as a Political Tool," Defence Strategic Communications 3 (Autumn 2017), pp. 71–102.
Legitimacy and the Use of Armed Force: Stability Missions in the Post-Cold War Era (London: Routledge, Contemporary Security Studies Series, 2011).