CAMPUS Asia: a cross-cultural community

My 2.5 years in CAMPUS Asia was definitely the most colourful and enjoyable time of my life. As part of my double degree at CAMPUS Asia program, I spent 1 year studying Public Policy at the University of Tokyo (GrasPP), 6 months studying International Studies at Seoul National University (GSIS) and 1 year studying International Relations at Peking University (MIR). Studying at top three national universities in East Asian countries not only gave me an in-depth insight into policy making and international affairs, but it also led me to learn about history and culture, pushed me to step outside of my comfort zone and make life-long friends along the journey.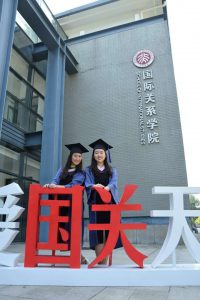 There are three personal highlights from my experience in CAMPUS Asia. Firstly, the University of Tokyo, Seoul National University and Peking University are all lined up with well-known academics and practitioners who have great wealth of knowledge and expertise in their field. Taking lectures and seminars in three different campuses means you get a fresh and multiple perspective even on a single topic or an issue. Since the three universities all have double degree and exchange programs with top-ranked European and American universities (as LSE, Sciences Po, Columbia University, Stanford etc.), I was always intellectually stimulated by class discussions with my peers from different countries. Throughout the year, there are always plenty of guest lectures and international conferences to keep you engaged with recent political events or pressing international issues.
Another interesting part of this program is that all the students in the program live, learn and experience the three cities together. In the spring of 2017, I was in Seoul when there were strained North-South Korean relations as well as massive protests at Gwanghwamun calling for the impeachment of president Park Geun-hye. During my stay, my Korean friends would explain to me about the local culture, the way people perceive their own identity, their relationship with North Korea and how they view their foreign policies. In Beijing, there was 19th National Party Congress in the autumn of 2017 and Xi Jinping's Belt and Road Initiative was always a hot topic of discussion in and out of class. Even in my daily life, I would always hang out with my friends in the dormitory and we would often share our thoughts, daily experiences, beliefs and learn about our differences as well as our similarities. Living and studying with your peers in a different country means that we always have plenty of opportunities to learn new things about each other, our countries and different worldviews.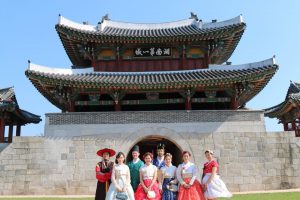 Last but not least, the highlight of the program is the fieldtrip offered by this program. In Japan, we travelled to Nagasaki where we visited the Peace Park and Atomic Bomb Museum. In China, we travelled to Xi'an, Dali and Kunming (Yunnan) and we learnt about the different history and landscapes of each cities, the diverse ethnic groups and minorities, their culture and tradition and the way they co-exist with each other in society. In Korea, we wore hanbok and visited the old Hanok Village in Jeon ju. We also indulged on the fresh seafood dining and beautiful beaches in Busan. None of these diverse and rich experiences would have been possible if I wasn't living and studying in these countries under the CAMPUS Asia program. I am deeply grateful to all my friends, coordinators and professors for giving me the opportunity to learn and grow from these cross-cultural experiences.