Exchange Report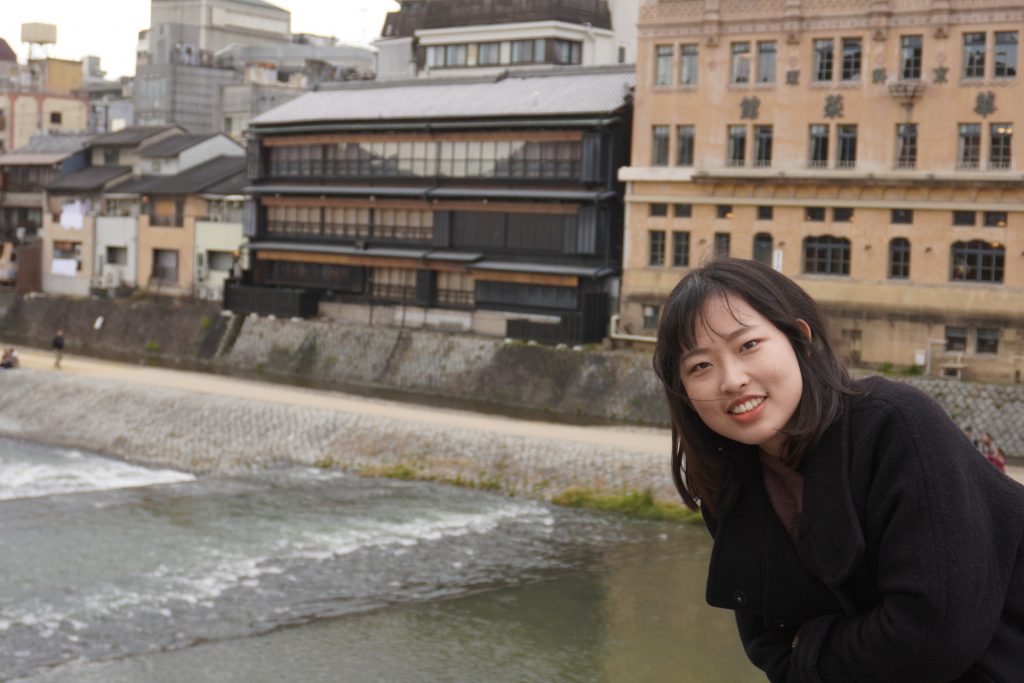 I love the ginkgo trees in the University of Tokyo. Fortunately, I came to Todai in the fall semester and witnessed ginkgo leaves changing from green to yellow, and finally falling across the beautiful campus. In retrospect, I feel that one semester has passed quickly, and my study life in Todai has been fulfilling.
In GraSPP, there are many courses we can choose covering different areas including Politics, Economics and Law. I do think the course framework of GraSPP is reasonable, considering that politics, economics and law are all useful for public policy and administration. In my home school, the majors and courses are more about international politics and international relations. But I am also interested in public policy for a long time which I hadn't have chance to study. So, I cherish the chance to learn what public administration is systematically in Todai. The exchange year in Tokyo and Seoul is my last year of having classes as a student. I appreciate that I could learn some knowledge which can be more relevant to the job area that I'm supposed to do.
During the semester, CAMPUS Asia Students need to be divided into several groups and do a group research in the field of public policy and finally participate the selection to GPPN Conference. This year, the general topic is "inequality". Two Korean colleagues, one Japanese colleague and me are all interested in education inequality, so we were in the same group and decided to do research on Korean High-School inequality issue. The topic is very interesting but also challenging to me. I had never known about the Korean high-school system and how to get into colleges for Korean students. Taking this chance, we read articles, looked into policies and discussed several times to fully understand the present situation of Korean High-school system and make a deep comparison among China, Japan and Korea. The whole process in collaboration with my international colleagues left me an unforgettable impression. I couldn't think of any other methods that I could know public policies and systems directly and clearly other than talking with my intelligent Korean and Japan friends. Without any doubt, we established very good friendship between each other, too.
During the last days in Japan, I participated in the collective Retreat of CAP 2019 to Aizu Wakamatsu. Although the trip lasted only for two days, we still visited a lot of places, listening to the reports given by government departments and consulting agencies regarding to "constructing smart city in Aizu Wakamatsu". We also did our own research presentations. And plus, the happy experience at the hot spring hotel enriched the whole trip extremely. Within two days, I quickly became familiar with students from various countries, not only the current students from CAMPUS Asia Program, but also CAP alumni and other international students from GraSPP. 
All in all, I feel that the four months staying in Tokyo is so worthy. I owe my sincerest thanks to all parties who contributed to this program.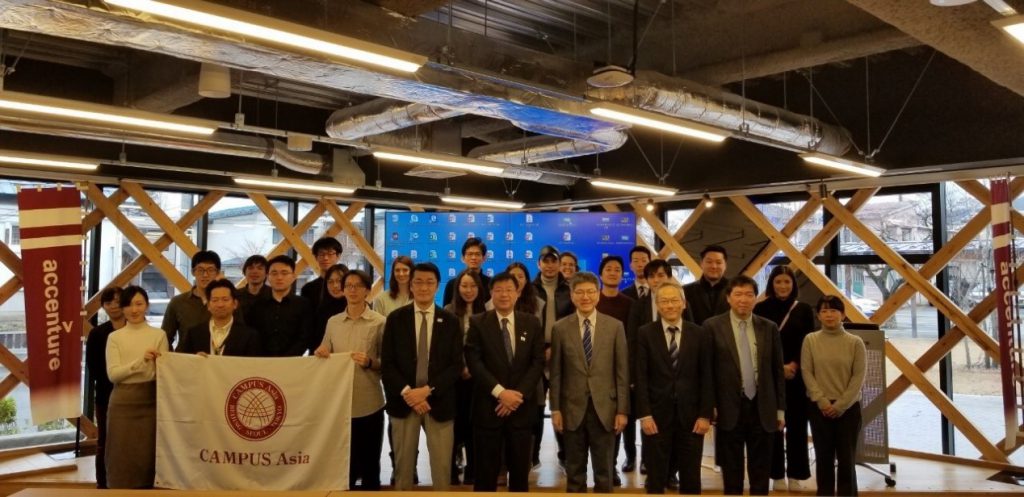 Group Photo in Aizu Wakamatsu