A Wonderful Time in UTokyo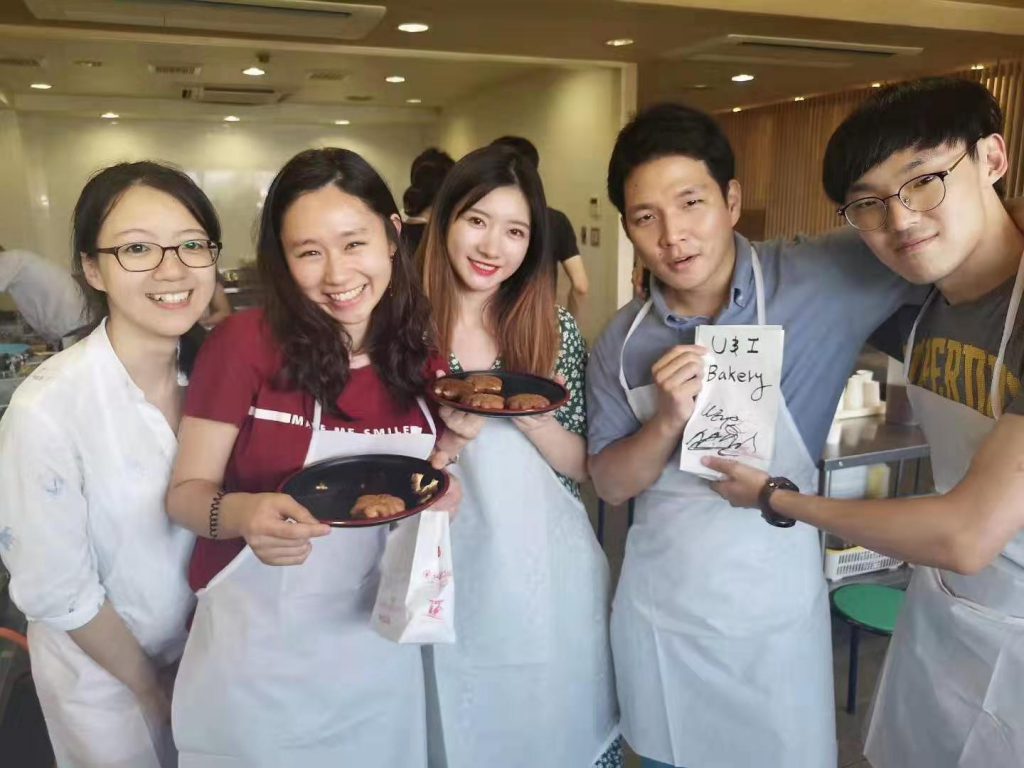 I have been enjoying my life in UTokyo very much since the day I arrived at Tokyo: 2nd April 2019.
Earlier in 2017, I came to Japan for a short trip and travelled across Tokyo, Osaka and Sapporo. At that time, I was really surprised at Japan's effectiveness of administration, the politeness of people especially drivers and so on. I thought that how wonderful it would be if I could live, study or work in Japan for some time. Then, I started to look for any opportunities back in PKU and finally got the information that there is a joint program among UTokyo, SNU and PKU. I was overjoyed and also lucky enough to be enrolled in the CAP program.
I am deeply impressed about the way how UTokyo and GraSPP teach and foster their students. Unlike Peking University, the spring semester in UTokyo starts at a relatively late time–1st of April, which means that I could have adequate time to decide which course to take. The courses I chose are Microeconomics, Japanese Macroeconomic Policy, International Energy Governance, Law and Public Policy and so on. After the first week, my friend Coco and I were all surprised to know that most of our teachers are practioners. These courses are not easy, but they are definitely very helpful especially the Monetary Policy and Policy Analysis Using Japanese Macroeconomic Data. Professor Nakaso was Bank of Japan's Deputy Governor and had been serving BOJ for almost 40 years. He always made detailed preparations for every class and is also patient enough to explain the basic financial principles in graphic detail to beginners. Most of the lessons he taught came from his own experiences during the several great financial crises, which differs greatly from what professors in PKU would teach. In general, I am deeply impressed and moved for his sincerity to students, passion for and professionalism in central banking. Apart from these excellent teaching faculties, I also enjoyed the studying rooms and student lounge very much.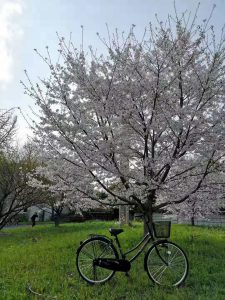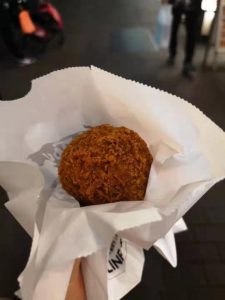 (Cherry blossom and my bike)    ( 美味しい元祖丸メンチカツ in Kichijoji)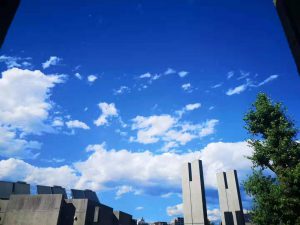 (Mitaka International Hall of Residence)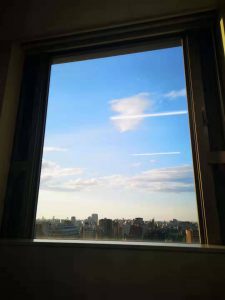 ( View from Seminar Room E)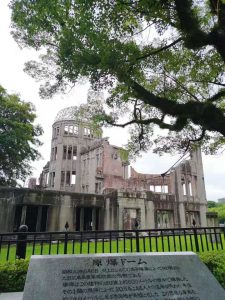 The Hiroshima trip is also wonderful. Here I am so grateful to Nose-sensei, Nachi-san and Nana-san, who have made a lot of considerate arrangements and have been taken care of us all the time. I really enjoyed staying in Hiroshima since it is a beautiful as well as historic city which is totally different from Tokyo. As time passes by, the two things which impressed me most are the spectacular scenery of Miyajima and the visit to the Peace Memorial Park and Museum. On the second day at first I was not so touched by the pictures and recording in the Yamato Museum but later I was really shocked when we visited the Peace Memorial Park and Museum. Until that day, I thought that for me and most Chinese students, the atomic bombing in Hiroshima was just one of the historic events learned in high school textbooks. In the museum, the pictures show how people died both in and after the bombing and I felt so depressed about that. It was the first time for me to know that to die is not the worst thing since people who survived in the bombing actually led a much tougher and more unimaginable life than we thought. Every life is honorable and there is neither nobleness nor lowliness in life. I wish that there wouldn't be any wars and conflicts in the world.
Miyajima is a romantic place where I will definitely come back again later. The shrine and its torii gate seem to be floating in the sea during high tide. They look especially spectacular under the blue sky and the endless sea. Besides, we also learned to make the delicious Momiji manju.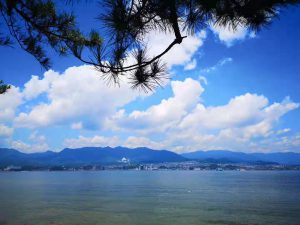 (Miyajima)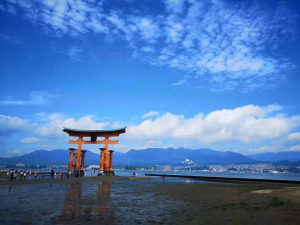 (Itsukushima Shrine)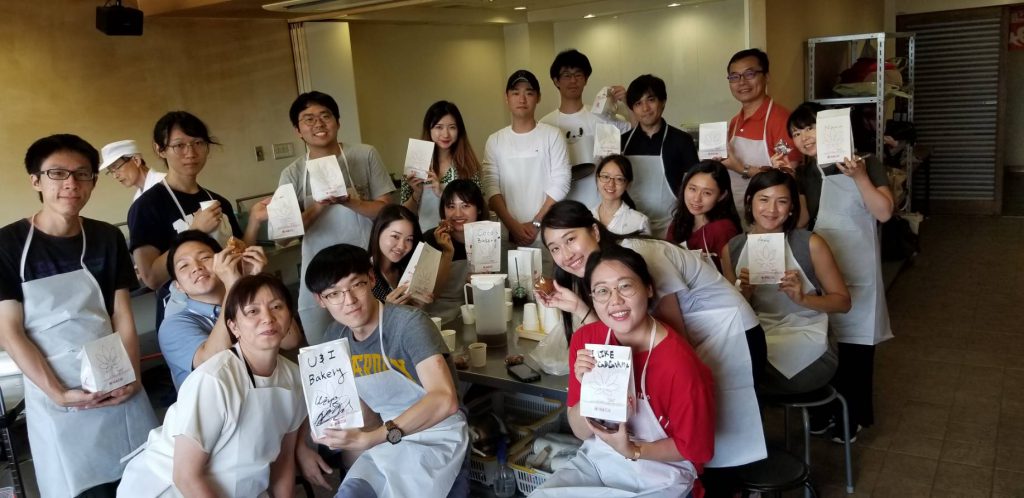 (Momiji-Manju Baking)
I did have a great time in Japan which I will never forget and I am really thankful to all our program faculty and staff members—Nose-sansei, Nachi-san, Nana-san, Mina-san and Megumi-san.