After a fantastic year in Japan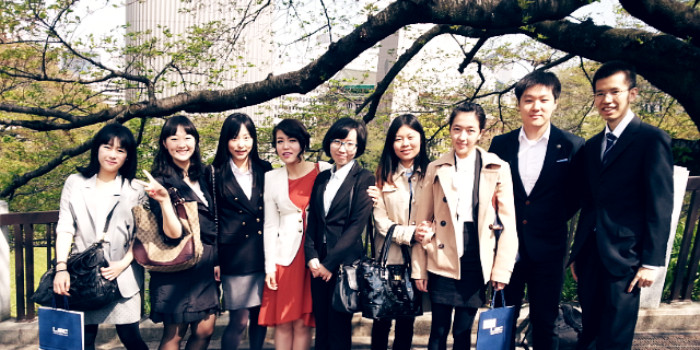 At all times, I have tried to spot opportunities to learn more about the region where I live and have never hesitated to participate in on and off campus activities to study it. The source of my passion and energy has been the desire to answer a question of great importance to me. The question came from an old book written by a far-sighted professor named Yong-Hee Lee. In his book "World Politics in the Future", as the title reads, he anticipates that regional institutions such as EU will be the most significant performer in future world politics. However, according to Lee, East Asian countries, including South Korea, Japan and China, will not be able to achieve sufficient regional cooperation in order to create a representative organization. He asserts that this is due to the deep-rooted nationalism and hatred that exists among East Asian countries. My question is whether this is actually the case.
This is the reason why I decided to apply for the CAMPUS Asia program. Undoubtedly, the CAMPUS Asia program offered the best chance for me opening the gate for on-site study and now I can definitely say that it was the right decision. Furthermore, I am looking forward to deepen my knowledge studying in Peking University comparing the perspectives of three East Asian countries.
Spending a year in University of Tokyo was an amazing experience. First of all, University of Tokyo offers a variety of classes which deal with very interesting current issues from diverse perspectives. For instance, I was enrolled in an interdisciplinary course of Japan-Asia studies. This program covered a variety of issues such as Asian languages, history, philosophy, agriculture and even the development of medical science in this region. As I had been interested in Asian region, it was a priceless opportunity to gain a deeper understanding of the current situation of the region.
Second, the university have very well-organized programs to support dual degree students from foreign countries. At the beginning of the life in Tokyo, I could get valuable tips and advices from my tutor and the staffs of the International Office while attending orientations and participating in guide tours. Also, I could take Japanese classes for free and find a language exchange partner through the bulletin board of the International Office. Although I did not participate in those programs, but I heard that many foreign students were actively participating in those programs. Moreover, I could get useful information about full-time and part-time jobs, secondary goods and special events from the International Office.
Third, University of Tokyo gave me precious opportunities to try completely new things which widened my intellectual horizon. For example, the International Office offers some summer internship programs. Thanks to the recommendation from the university, I could work as an intern at Chiba Bank, which is one of the biggest regional banks in Japan, during summer vacation. While working there, I could obtain priceless information about the banking system, investment strategy and public service of Japan. Moreover, I could participate in an international student conference with 7 prominent public policy schools as a committee member because University of Tokyo was a host university of the conference this year. During the conference, I was able to enjoy diversified perspectives and creative opinions about international affairs. Furthermore, it also helped me to experience daily life of Japanese people by providing a part-time job in Japanese company. By responding to the job information mail which was sent by the International Office, I could seize the opportunity to work at one of the most famous department stores as an interpreter. While working with Japanese people, I could learn much about Japanese culture which had seemed to be quite different from Korean one.
For accomplishing a successful outcome in Japan as a CAMPUS Asia participant, I would like to recommend future participants to prepare two things in advance before arriving in Japan. First, I would like to emphasize the importance of Japanese language skill. Even if the Graduate School of Public Policy of University of Tokyo is highly internationalized department, it still has a larger number of Japanese classes than the one of English lectures. If you cannot attend these classes taught in Japanese, you might miss some chances to studying different approaches. Second, I would like to advise future participants to participate in off-campus activities such as internship or part-time job actively, if they don't know much about Japanese culture and manners. I am sure that these off-campus activities make them understand the reality of Japan.
Furthermore, I would like to tell them to endure hardships which they might be faced with. Sometimes I felt difficulties in coping with some unexpected changes of schedule or requirement although professors and officers of each university struggled to solve the problems for me. As I was one of the first selected participants of CAMPUS Asia program, I couldn't get enough information at the beginning of this program about what would really happen and what I should do. Therefore, it was quite difficult for me to make a plan for something because everything was unsettled. I think more concrete and detailed guideline is necessary for the improvement of CAMPUS Asia program and future participants.