NOTICE: This page regards the CAMPUS Asia program. Information of "CAMPUS Asia Plus" program adopted in November 2021 will be announced soon.
Providing expertise and experience indispensable for the next generation of Asian leaders
1

Linking public policy and international relations to provide special expertise from a three-way perspective
In the Graduate School of Public Policy(GraSPP), our remit is to conduct academic researches that enable us to make recommendations on public policy issues specifically. If you are a student specializing in public policy but seeking a better understanding of global interrelationships, the CAMPUS Asia Program offers you a chance to expand your horizons through periods of study in the School of International Relations at Peking University and in the Graduate School of International Studies at Seoul National University. Public policy and international relations are closely related disciplines. Cross-cultural studies in three countries will equip you with specialized expertise and a deeper understanding of complex interrelated processes. For example, this Program enables those who aspire to public office as officials or diplomats to supplement their knowledge of Japanese economy and law with a broader contextualized perspective. Such increased sophistication in our understanding of Japan, China and South Korea, the three leading East Asian economies, will lead to a significant enhancement in our contributions to government policymaking.
Projecting Information Abroad
Since 2017, the "BESTO Intellectual Dialogue" has been held as a joint academic event where the Deans from the three Universities conduct panel discussions on topics such as the future of East Asian Academic exchange, ongoing situation of the Korean Peninsula, and East Asian International and Economic Relations. As part of the CAMPUS Asia program, each university regularly hosts symposiums and dialogues open to the public.
Internship
GraSPP proactively offers internship opportunities at entities ranging from domestic private companies from international organizations. CAMPUS Asia program provides students to have opportunities to conduct internships through each university. The program also provides an environment where participants have rare opportunities within and out of the university in order to prepare them be to active in the global setting.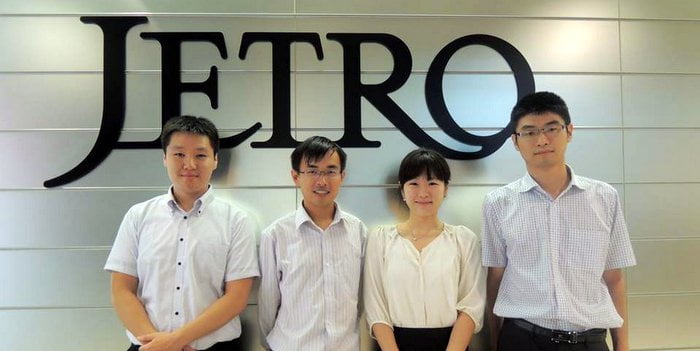 2

Bridging the language barrier to gain expertise at the front-line of East Asian studies
For students thinking of studying their specialization at a university in China or South Korea, language can be an insuperable barrier. Now the program offers you the opportunity to take advanced-level courses in international studies at Peking University and Seoul National University in English. You will be able to enroll in classes of leading academics in each country and thereby acquire knowledge that could not be obtained otherwise without high literacy skills and oral fluency in Chinese and Korean.
Joint Course
In 2018, the three universities established "CAMPUS Asia Joint Course: International Public Policy in East Asia" (Spring Semester Course, 4 credits), and professors from Seoul National University and Peking University were invited to the University of Tokyo as lecturers. Through joint curriculum creation and teaching, the three universities strive to further strengthen collaboration.
Major Features of the CAMPUS Asia Joint Course:
Establish the CAMPUS Asia Joint Course as a required course
Focus on East Asia International Relations and Public Policy
Omnibus Lecture Style led by professors of the three universities
Discussions led by TA (PhD student in GraSPP)
Field Trips
Language Studies
The program highly recommends students to attend language classes for international students to acquire language skills. In order to learn the local languages to further language studies and interaction between other students, GraSPP plans to conduct the "Japanese-Chinese-Korean Brown Bag Language Exchange (BBLE)" at the student lounge. GraSPP will continuously provide environments where students can learn local languages to deepen the understanding of each country.
3

Forming Networks for the future
Through the Campus Asia program, students will study in the same classroom with students from Japan, China, South Korea and various other countries on a daily basis. In making research presentations, exchanging ideas and conducting group research in workshops, students will find inspiration in the way of thinking of other students from different cultural backgrounds. It is one of the important features of this program that students will be able to form close relationships and network in a culturally diverse environment. Creating interpersonal connections are essential for those who aim to act as leaders on a global stage. In the future, our alumni may meet again in a variety of venues, at international conferences and meetings for example, and on those occasions may be able to renew their early collaborations to promote global projects. CAMPUS Asia Program is an ideal place to cultivate such relationships for the future.
Alumni Network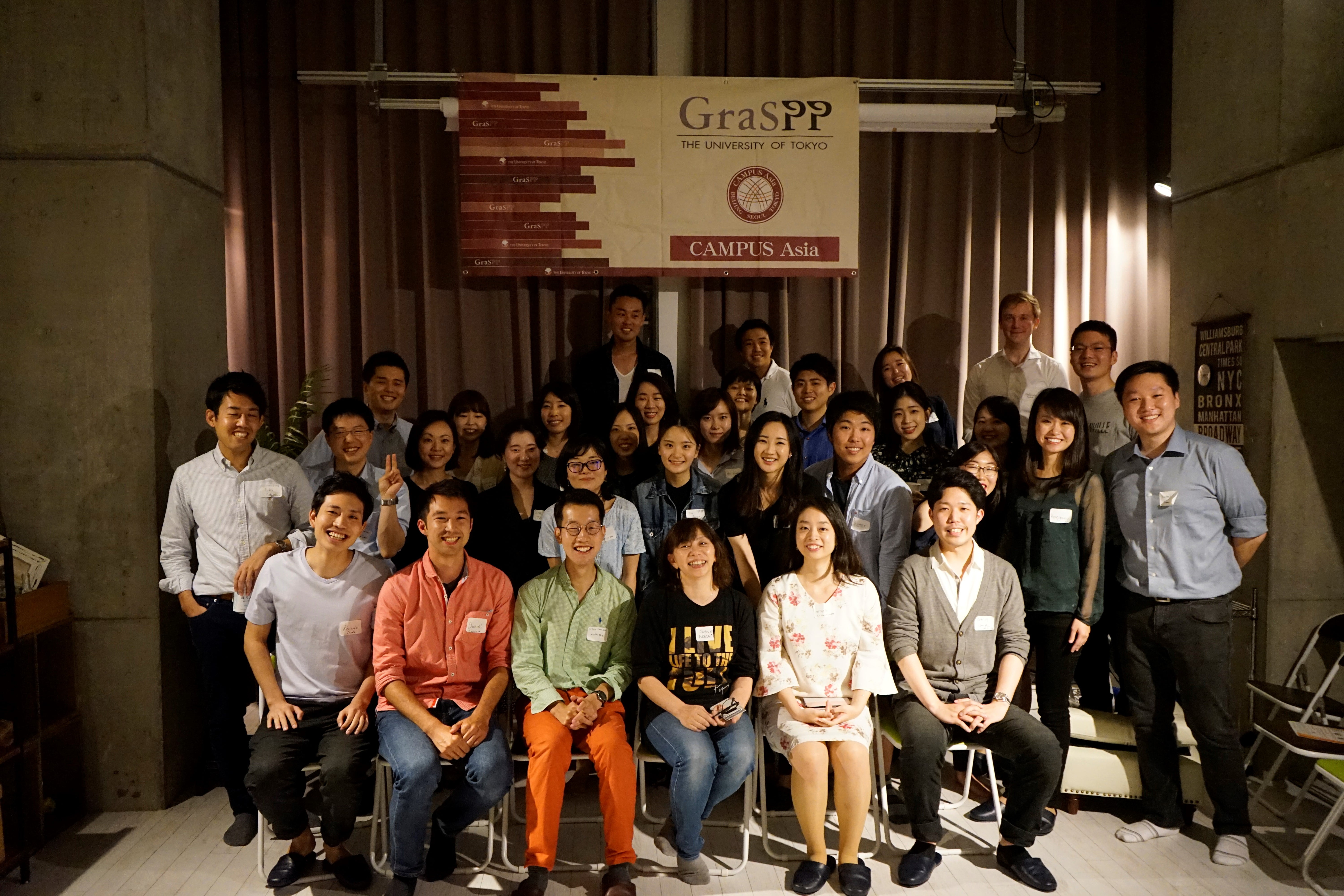 CAMPUS Asia alumni volunteer to organize and hold a CAMPUS Asia Gathering for both current and graduates of the program. Roughly thirty to forty individuals participate to these gatherings on an annual basis. At the 2017 Gathering Party, the establishment of the BESETO Campus Asia Alumni Network was announced. In 2018, the Trilateral Cooperation Secretariat supported a workshop held at Seoul, Republic of Korea. GraSPP plans to continue strengthening collaborating with the CAMPUS Asia alumni.