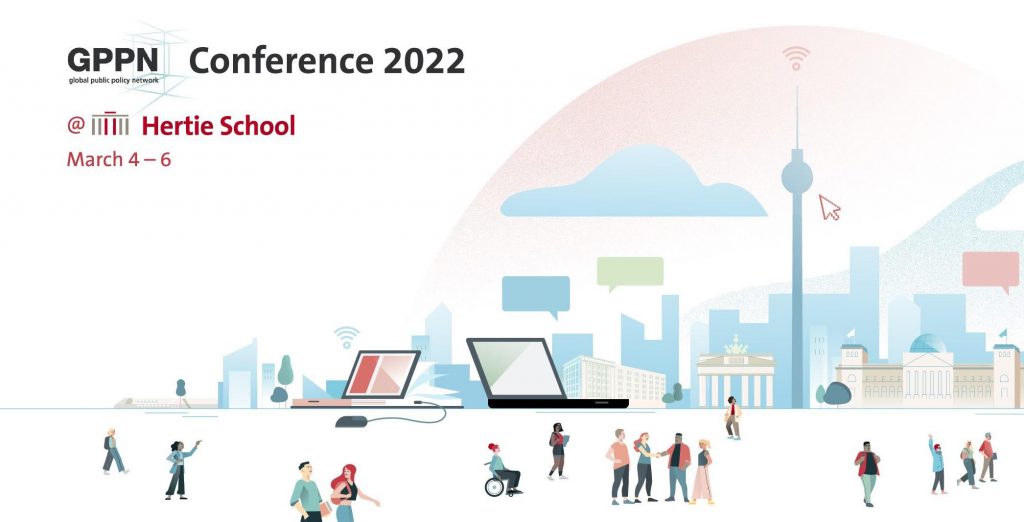 Over 150 students and faculty from 7 member schools of the Global Public Policy Network (GPPN) participated in the online annual conference hosted by Hertie School, Berlin from 4 to 6 March 2022. This time GPPN also welcomed guests from the Munk School of Global Affairs at the University of Toronto and the School of Public Policy and Management at Tsinghua University this time.
"One of the most rewarding elements of the conference is that one leaves filled with ideas and optimism about the wealth of possibilities that still exist in public policy," said Prof. Hallerberg, the Acting President of Hertie School. "The ideas presented in the conference have the potential to go much further, and we all have witnessed what can be achieved through teamwork and partnerships."
28 student teams from all 7 schools presented their innovative public policy proposals to a jury comprised of GPPN deans. From GraSPP, 21 students of 5 groups, who successfully went through the pre-selection conducted internally as a part of "A2 Case Study: GraSPP Policy Challenge", participated in the conference. 2 GraSPP teams proceeded to the final round of the competition on Day 2.
Projects presented by GraSPP groups:
Creating structural change to increase birth rates in South Korea
Child Marriage in Bihar, India
TACKLING CYBERBULLYING IN JAPAN WITH SOCIAL AND EMOTIONAL LEARNING A PILOT PROJECT IN SETAGAYA WARD
Six Degrees of Connection, Integration of North Korean Escapees into South Korean Society
SHORT TERM POLICY FOR 100% RENEWABLE ENERGY SUPPLY FOR BUILDINGS IN THE CITY OF MUNAKATA, JAPAN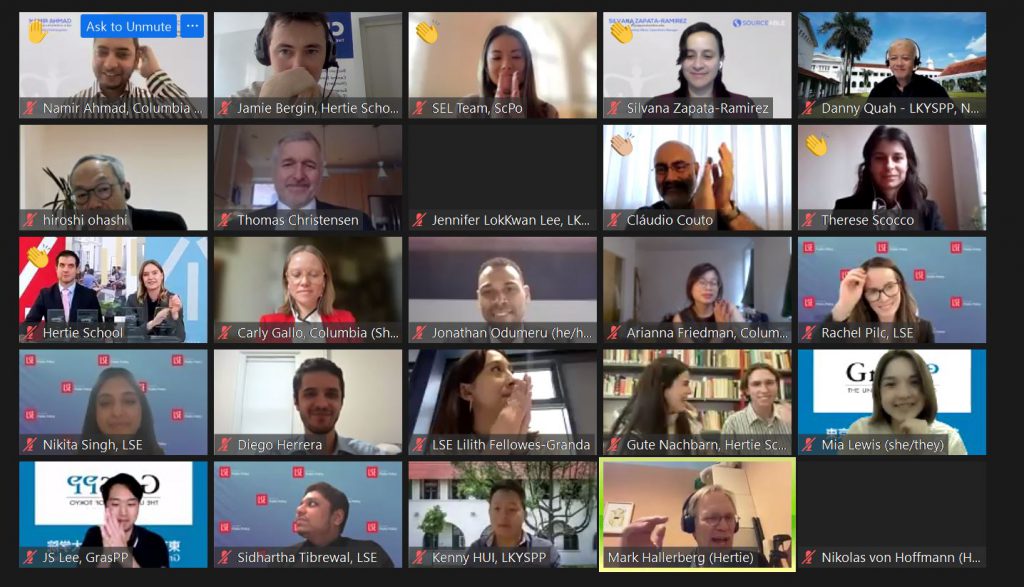 After the successful first online experience organised by GraSPP in 2021, this year as well the annual GPPN conference has taken place as an online event broadcasted from the Hertie School in Berlin, demonstrating the resilience of our GPPN alliance in the face of the adversities caused by the COVID-19 pandemic, and a high degree of commitment from everyone. We were happy and proud to see that many of the solutions envisaged last year by GraSPP were maintained this year as well, meaning that in many respects we pioneered a new way of shaping the GPPN Conference.  We are grateful to our colleagues at Hertie for their flawless organisational effort, carried out with great professionalism and a warm feeling. We of course understand that all of us, especially the students, would have preferred an in-person event in Berlin. While this point was discussed in detail for months, the complicated and unpredictable situation unfolding over the past winter in Europe and worldwide because of the emergence of the omicron variant meant that there was really no alternative to a second online conference. We all strongly hope that the COVID-19 crisis will be a thing of the past by the time of the next GPPN meeting, which is scheduled to take place in Sao Paulo under the coordination of our partners at FGV.
This year again we witnessed a high level of competition between the projects presented by teams from all Schools, covering a large variety of topics, although predominantly with a humanitarian flavour. This fierce competition undoubtedly reflects the high quality of teaching and training students receive in all partner Schools, not to mention their personal commitment and enthusiasm. We as participants from GraSPP were glad to see that our teams were certainly able to compete at the highest level, displaying careful topic choices, an impressive attention to detail, and very strong communication skills. It is also clear that GraSPP teams continue to improve their performance year after year, and as a School we should truly be proud of our overall trajectory.
The conference did not only see the competition among the students' projects, but also other events, mostly importantly the Deans' Roundtable, which focused on the topic of electoral cycles and power transitions, as well as the role that schools of public policy can play within it. From a Japanese perspective, which was articulated by our outgoing Dean Professor Ohashi, public policy schools retain their reputation as long as they can keep a high degree of neutrality vis-à-vis political competition and rivalry. However, neutrality does not mean that public policy school do not have an identity and a mission, but the point is how these are articulated within the broader landscape of the Japanese society.
This GPPN occurred under the shadow of the dramatic events following the Russian invasion of Ukraine, an event which is having worldwide reverberations and real consequences for many millions of people across the globe, but particularly in Europe. Because of Berlin's geographic proximity to the military theatre, the preoccupation was even more palpable. From the perspective of those of study and teach at public policy schools, no matter where, these events prompt us to think once more about the importance of education in key areas such as diplomacy and International Relations, whose everyday work may often be invisible to the broader public, but whose careless handling has potential catastrophic consequences, as we are witnessing. 
Written by Prof Roberto ORSI
More information on GPPN and GPPN 2022 Conference are available here:
https://www.gppnetwork.org/berlinconference
https://www.gppnetwork.org/single-post/winners-of-gppn-annual-conference-2022