GraSPP Research Seminar 
,
SCERU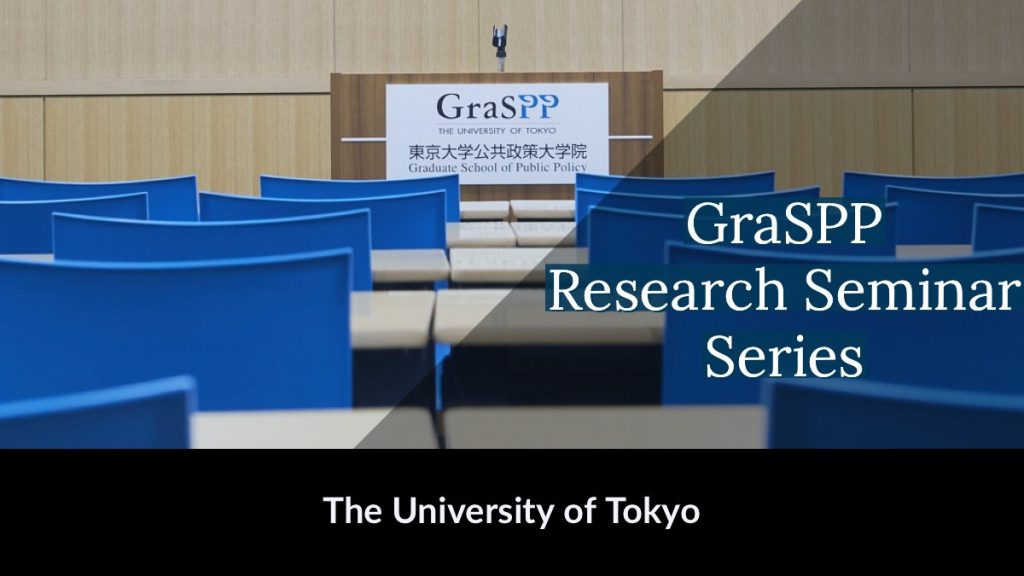 This seminar is the first of seminars (co-) organized by the Strategic Communications Education and Research Unit (SCERU). 
Russia's aggression against Ukraine since 24 February 2022 has transformed the security landscape in Europe and has had profound implications for the Indo-Pacific and the rest of the world. While much has been debated about the invasion and its aftermath, an in-depth evaluation of Strategic Communications lessons from Western and global responses to Russia's aggression on Ukraine is yet to come. This seminar presents one of the first opportunities to provide for such an analysis, gathering together strategic communications and area expertise from both Europe and Asia. In particular, the seminar will evaluate differing strategic communications practices and patterns that have emerged in the Russian-Ukraine confrontation; the framing of the war and evaluations of the invasion in Western narratives; the impact of ambiguity in strategic communications in Afghanistan and Ukraine; the StratCom implications of the Russian invasion for alliances and partnerships globally, including in the Indo-Pacific; and the Chinese narratives regarding the Russian invasion of Ukraine, among others.
Date
Friday, 9 September 2022
Time
16:30-18:00 (JST)
Language
English
Venue
Online seminar (Zoom)
Registration
Required through this link: https://forms.gle/AVQQDNraqyTyovrk7
Registration Deadline: Thursday, 8 September 2022
Zoom link will be sent out via email to those who registered by the day before this event.
Panelists
Philip Shetler-Jones, "The Framing of Russia's War: A Conceptual or a Narrative Failure?"
Neville Bolt, "Ambiguity and Strategic Communications: Lessons from Afghanistan and Ukraine"
Paul Charon, "China's Narratives on the Invasion of Ukraine: International Dimension (Including in the Global South)"
Una Aleksandra Bērziņa-Čerenkova "China's Narratives on the Invasion of Ukraine: Domestic Dimension"
Reactions from: Ofer Fridman, Maxime Audinet, and Aurelio Insisa (online)
Moderator
Chiyuki Aoi, Professor, GraSPP/SCERU
Panelist bios (in alphabetical order):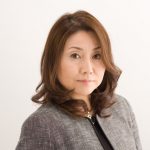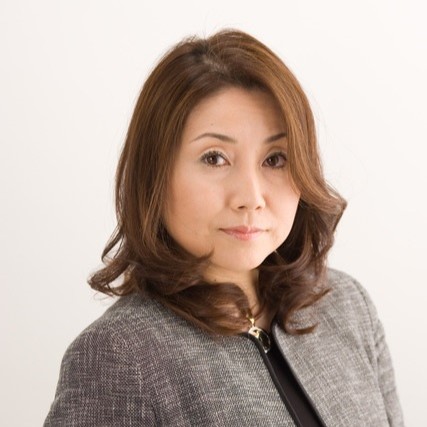 Chiyuki Aoi, Ph.D, is Professor of International Security at the Graduate School of Public Policy, the University of Tokyo. She also serves as a member of the Editorial Board of Defence Strategic Communications, the official journal of NATO Strategic Communications Centre of Excellence. Since June 2022, she directs the Strategic Communications Education and Research Unit (SCERU), established at GraSPP with support from the European Union. Since 2022, she is Associate Fellow at King's Centre for Strategic Communications.
In August 2018, she was elected a member of the Shinzo Abe administration Council on Security and Defense Capabilities. 
Aoi holds a Ph.D from Columbia University in New York and has over five years of professional experience in two United Nations agencies. From 2008 to 2009, she was Visiting Research Fellow at the Department of War Studies, King's College London, and from 2019 to 2020 Visiting Professor there.
She has published books and journal articles in both English and Japanese, including in Defence Strategic Communications, RUSI Journal, International Affairs (in Japanese) and Journal of Military History (in Japanese). She has directed the compilation of several Japanese-government-commissioned research reports, and served in advisory capacities in numerous think-tank and international organization research projects. Her new book in Japanese, Strategic Communications, will be published from Nikkei Business Publishing in October 2022.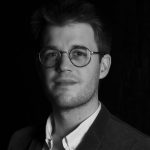 Dr. Maxime Audinet has been a Research Fellow at the Institute for Strategic Research (IRSEM, Paris) since December 1, 2020. He holds a PhD in Political science and Slavic studies from Paris Nanterre University, where he currently teaches at the department of Slavic studies.
His research focuses on the influence of authoritarian states and analyses their actors, practices, and propagation, in the continuation of his previous work on Russia's public diplomacy (cultural diplomacy, international broadcasting). He is particularly interested in the information influence of post-Soviet Russia and the information operations it has conducted in the post-Soviet space, Europe, Africa and Latin America. He has recently published a book on RT, the Russian state-sponsored network (Russia Today (RT) : Un média d'influence au service de l'État russe, INA, 2021), and several articles and reports on Russia's information influence in Francophone Sub-Saharan Africa.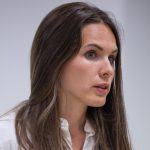 Dr. Una Aleksandra Bērziņa-Čerenkova is a political scientist, China scholar, Head of Political Science PhD programme and China Studies Centre at Riga Stradins University, Head of the Asia program at the Latvian Institute of International Affairs, a member of the China in Europe Research Network (CHERN) and European Think Tank Network on China (ETNC). After having defended her doctoral dissertation on traditional Chinese discourse, she has held a Senior visiting research scholar position at Fudan University School of Philosophy, Shanghai, China, and a Fulbright visiting scholar position at the Center for East Asia Studies, Stanford University. Bērziņa-Čerenkova is a European China Policy Fellow at MERICS and an affiliate of the Lau Institute at King's College, London.
Dr. Bērziņa-Čerenkova publishes on PRC political discourse, contemporary Chinese ideology, EU-China relations, Russia-China, and BRI, her most recent monograph is "Perfect Imbalance: China and Russia" (World Scientific, 2022).
Una has given guest lectures in several of the world's leading universities. Currently, she is working on an edited volume on Chinese political discourse as a fellow at the Academy of International Affairs NRW in Bonn.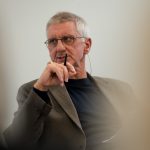 Dr. Neville Bolt is the Director of the King's Centre for Strategic Communications (KCSC), a leading global centre of expertise in strategic communications. He is Reader in Strategic Communications and Convenor of the Masters programme in Strategic Communications in the Department of War Studies, King's College London. Bolt is Editor-in-Chief of Defence Strategic Communications, the peer reviewed academic journal of NATO Strategic Communications Centre of Excellence. Much of his career was spent as a television journalist and producer-director at the BBC, ITV, and CBC (Canada). Working in news and current affairs, he specialised as a producer of war zone documentaries, covering conflicts in Africa, Latin America, the Middle East, and Indian subcontinent. Later he created strategic communications campaigns for Britain's Labour Party; Amnesty International; the African National Congress (ANC)/Anti-Apartheid Movement. He served too as communications advisor to UEFA Champions League football.
His book The Violent Image: Insurgent Propaganda and the New Revolutionaries (Columbia University Press) was published in 2012; 2nd edition, 2020. It received the CHOICE 'outstanding academic status award' 2013. He is writing two books: What is Strategic Communications: Information, Disinformation & The Human Condition; and Unmapping the 21st Century: Between Networks and the State.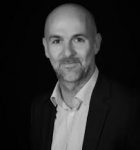 Dr. Paul Charon is Director for "ntelligence, Strategic Foresight, and Hybrid Threats " at the Institute for Strategic Research (IRSEM) in Paris. He holds a PhD in Political Studies from the School of Advanced Studies in the Social Sciences (EHESS) and an MBA (HEC). He has also been trained in Chinese language and civilisation (Paris Diderot University and Beijing Language and Culture University, BLCU), rhetoric (Harvard, Paris-Nanterre University), literature (Paris-Nanterre University) and law (Panthéon-Assas University). Prior to joining IRSEM, he worked for more than ten years as an intelligence analyst and then as a strategic foresight adviser for the French Ministry of Armed Forces. He was an associate researcher at the Franco-Chinese Antenna in Humanities and Social Sciences at Qinghua University in Beijing. His work focuses on China (intelligence services, information warfare), intelligence analysis, and anticipating strategic surprises techniques. He published, with Jean-Baptiste Jeangène Vilmer, Chinese Influence Operations. A Machiavellian Moment. He teaches at Sciences Po Paris, the French Institute for Higher National Defence Studies, and Rey Juan Carlos University in Madrid.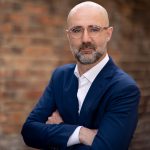 Dr. Ofer Fridman is Senior Lecturer in War Studies, King's College London, and Director of Operations at the King's Centre for Strategic Communications (KCSC), and Senior Lecturer in War Studies, King's College London. Dr. Fridman is also Visiting Research Fellow at the Institute for National Security Studies (INSS) at Tel-Aviv University and a member of Canadian Network on Information and Security (CANIS) at Calgary University. His field of expertise intersects strategic communications, information warfare, and strategic thinking with a particular focus on the development and application of these concepts by Russia.
His most recent books are Russian 'Hybrid Warfare': Resurgence and Politicisation (OUP: 2018/2022); Strategiya: The Foundations of the Russian Art of Strategy (OUP: 2021); and Info Ops: From World War I to Twitter Era co-edited with Vitaly Kabernik and Francesca Granelli (Lynne Rienner, 2022). In addition to his academic activities and publications, Dr. Fridman frequently contributes his expertise as consultant and commentator.
Prior to embarking on his academic career, Dr. Fridman served for 15 years in the Israel Defence Forces on active duty.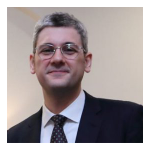 Dr. Aurelio Insisa is Adjunct Assistant Prof. at the Dept. of History of the University of Hong Kong. He holds a BA and MA in Asian studies from Sapienza University of Rome and obtained his PhD in Chinese History at the University of Hong Kong. Aurelio's core research focuses on China's contemporary foreign and cross-Strait relations by examining the dynamics emerging from the use of propaganda and strategic communications in the context of regional geopolitical and geo-economic strategies.
He is is the co-author of the monograph Sino-Japanese Power Politics: Might, Money and Minds (Palgrave, 2017), and his research articles have been published in International Affairs, The Pacific Review, Defence Strategic Communications, and Asian Perspective, among others.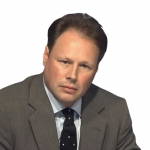 Dr. Philip Shetler-Jones is Thematic Coordinator for Crisis Management at Enhancing Security Cooperation in and with Asia (ESIWA) and Associate Fellow in Indo-Pacific Geopolitics at the Council on Geostrategy.
Holding a master's degree from the Fletcher School of Law and Diplomacy, Tufts University under a Fulbright Scholarship, and a PhD from the University of Sheffield in Relationships between Globalization and Security, Shetler-Jones is versatile security and geopolitics professional. His career has blended operational, academic, and policy experience. Operational experience in the UK military, peace operations with the United Nations, European Union, and Organization for Security and Co-operation in Europe in Africa, the Caucasus, and Eastern Europe. In December 2015, joined the International Security and Geopolitics team of the World Economic Forum. From November 2021 to April 2022, he was Consulting Fellow, Indo-Pacific at Chatham House. His research and publications focus on peacekeeping, planning, intelligence, and geopolitical relations between Europe and Asia. He serves as a consultant at the United Kingdom Ministry of Defence, European Union External Action Service, NATO SHAPE, and the ASEAN Regional Forum.
About the Strategic Communications Education and Research Unit (SCERU)
The Graduate School of Public Policy (GraSPP) at the University of Tokyo, with European Union (EU) support, has established a Strategic Communications Education and Research Unit for conducting a collaborative programme on research and education on Strategic Communication. The Unit will organize teaching, public research, and professional seminars on Strategic Communications, with a particular focus on bringing together perspectives and professional experiences from Europe and Japan. Through the work of the joint programme, Japanese and European perspectives on Strategic Communication can be shared, reinforcing the EU-Japan strategic partnership, and supporting efforts to overcome common problems including the rise of disinformation and foreign information manipulation and interference (FIMI).