My learnings at GraSPP as an online double-degree student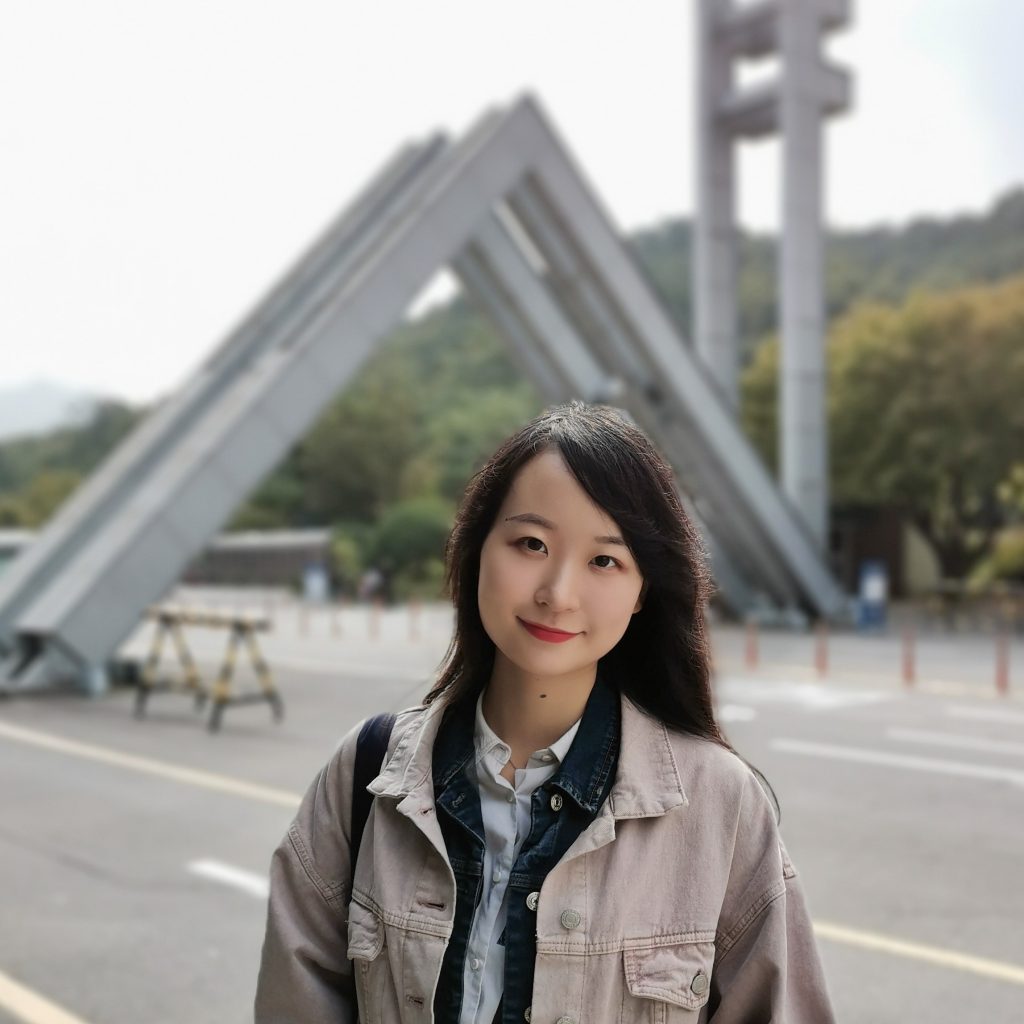 One year ago, I finished my study at Seoul National University as an exchange student, and was looking forward to my new life as a double-degree student at the University of Tokyo. However, the sudden and unexpected global pandemic brought big changes to the whole world, and also prevented international students like me from going to Japan. Although I could only be a student of UTokyo online, I do enjoy this unique experience and have received full of entertainment. With regret deeply in my heart, I do have a faster improvement in academic study, a better understanding of Northeast Asia cultures and a deeper friendship with CAMPUS Asia family members through studying online at UTokyo.
Unlike the relatively familiar curriculum, learning mode and classroom atmosphere at Peking University, the online study experience at UTokyo is both novel and challenging. On the one hand, an all-English learning environment, intensive course assignments, a classroom entirely composed of international students, and a teaching mode that emphasizes personal thinking as well as collision of thinking all set higher requirements for me to successfully adapt to the new learning rhythm. On the other hand, the advantages and disadvantages of online classes took both the professors and students more time to adapt to and get most use of this way of new learning. I did enjoy the convenience of ZOOM, including saving time going to school, easily conducting breakout sessions during classes, raising questions and sharing opinions anytime by chat box and etc. However, I did also miss offline classes where we could meet each other face to face.
In addition to theoretical knowledge, studying public policy as GraSPP also offered me a lot of practical skills. The classes at GraSPP, especially the case study classes, not only offered essential economic and financial knowledge in policy making, but also helped us to learn how to use the knowledge that we have learned in real cases. By taking classes like Writing Public Policy for SDGs, with independent learning, in-depth analysis and cooperative discussion during the course, I did have further improved my learning, research as well as communication skills and gained a better understanding of policies in the real life.
The CAMPUS Asia Joint Course and various kinds of online meetings organized by GraSPP also offered me chances to work with and learn from others. During the 1st semester in UTokyo, the students of CAMPUS Asia program all took CAMPUS Asia Joint Course, where we discussed various topics including economics, politics and social issues of Northeast Asia, and learned from different professors of UTokyo, SNU and PKU. Besides, I also worked with another 3 students from Korea, Japan and Nepal to present our research about East Asian Regionalism. Owing to those comparative studies in various topics of CJK, I learned a lot about the similarities and differences of these three countries.
In order to understand more about Japanese culture, I also took Japanese courses. Although this is also my first time to study language online, the teacher organized the class quite well and I really enjoyed both learning and practicing with other students through ZOOM. For Chinese students, Japanese learning is not so difficult and full of fun. Learning Japanese puts me in a lively social scene, which has deepened my comprehensive understanding of Japanese culture. In China, when I see Japanese words on street signs or product packaging, I can still pronounce them in Japanese naturally. The experience of learning and speaking Japanese made me feel more deeply that language is an essential tool for understanding culture.
Intercultural communication does not always mean shock and challenge, but mean about enhancing mutual trust and harvesting friendship. The friendship with my CAMPUS Asia family members is the most valuable gift I got by studying at UTokyo. Whether in class discussions or meetings of CAMPUS Asia Program, international students from all over the world, especially from China, Japan and South Korea, always showed the greatest goodwill and openness to share knowledge and inspire each other, which helped a lot to resolve misunderstanding and bridge differences. Sometimes different ways of thinking and cultural identity are more enlightening to the discussion on cooperation and social issues of China, Japan and South Korea. Although one year is quite short, but it is enough to form the deepest emotional connection. Some of us have not only studied together at UTokyo, but also have studied together at SNU as well as PKU. It was a great pity that we couldn't meet each other offline during the past year, but we could still keep in touch through online classes and activities at UTokyo.
Two year and a half ago, I was extremely happy to become a double degree student of CAMPUS Asia Program. Although changes happened last year, I still finished my study online. The experience at UTokyo helped me in various fields, including academic study, intercultural understanding and friendship establishment. This unique experience not only satisfied my interests in regional studies and intercultural communication, but also improved my skills and ability including academic skills and practical skills. Besides, the friendship I gained from this program will be my lifetime treasure. Although it's quite regretful that I could not really be in UTokyo during this year, I believe my one-year online experience at UTokyo is obviously not the end but the starting point for me to start more intercultural communications with a richer experience, a more open vision and stronger capacity.
Thank you for all the help and kindness. And I am still looking forward to my trip in Japan in the future.