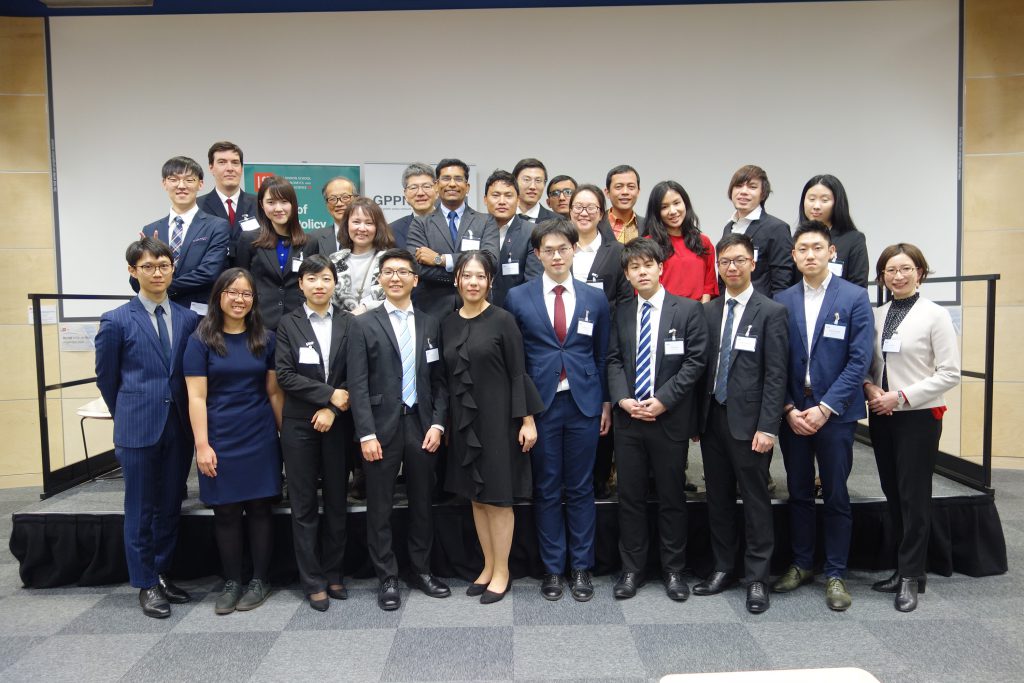 The GPPN Conference is the annual event of the Global Public Policy Network, made up of seven leading schools of public policy worldwide. This year, it took place on 29 February – 1 March 2020 in London, as it was hosted by LSE. Unfortunately some Schools and Deans were not able to join because of the Covid-19 pandemic.
Still, it was an exciting and productive event, which saw on the one hand a fruitful exchange among the Deans for the strengthening and further development of GPPN, and on the other, a brilliant contest among public policy projects, the annual Policy Challenge competition, developed by student teams from the various schools. The topic selected by LSE for this year was "inequality".
GraSPP students had been working on their respective projects and presentations since last autumn, initially divided in 15 groups. After the internal selection at our School, five groups were admitted to the conference in London, for a total of twenty students.
"u Belong: A holistic social registration and location platform for the "homeless"

 

– Shortlisted as finalist and awarded as "Runner-up Team"

"MLPDP 2019: Sustainable Land Acquisition in India – Make Landowners Partner to the Development Process"

 

– Shortlisted as finalist and awarded as "Best Analysis Team"

"Public Rental Housing Scheme for Low Income Community – Next Capital City of Indonesia"

 

"Purple Sakura Project – A sustainable solution to homelessness"

"Charter School for China – A policy experiment to save the rural education"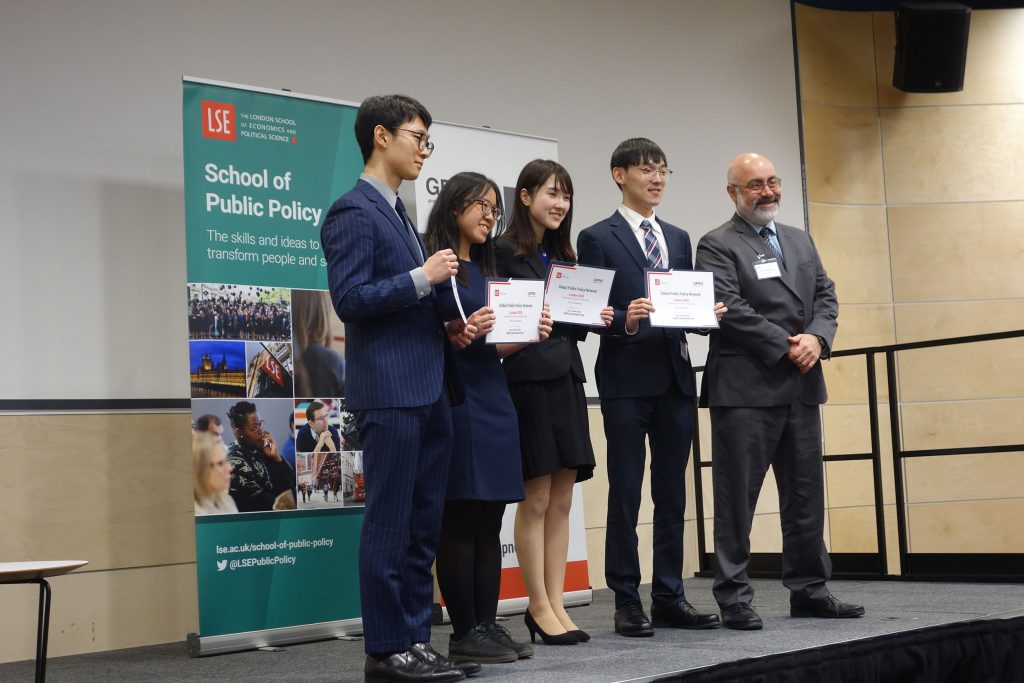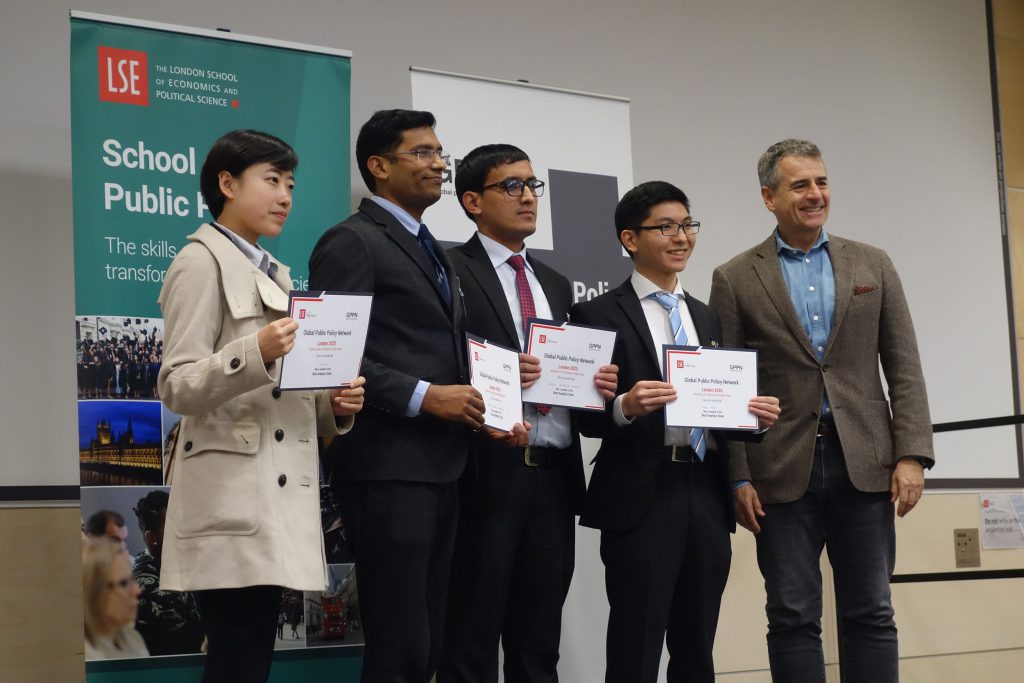 The five teams from GraSPP delivered very high-quality presentations, and won two prizes. The "best analytical project" was awarded to a project on Land Acquisition in India, and the runner up team was a project on wearable ID for homeless people.
We are now looking forward to the next GPPN conference, which will be hosted by GraSPP in March 2021 (2021 conference will be held online). If you are a GraSPP student and wish to showcase and test your ideas in front a high quality audience, you should definitely join the next GPC!
After the conference, and thank to Professor Arima's efforts, the GraSPP delegation visited two important institutions in London: the Royal Institute of International Affairs (Chatham House), and the House of Lords, meeting experts and practitioners. In both cases we had a very fruitful exchange with presentations on several political topics, from the geopolitics of Asia to the global economy, to energy and the environment.
GraSPP students were very engaging to the point of being openly praised by our hosts. Well done everyone!
*The group selection was conducted as a part of the course A2 Case Study: GraSPP Policy Challenge 2019