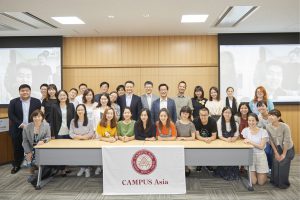 CAMPUS Asia Program is a degree and exchange program held in English by the top universities of East Asia, as Graduate School of Public Policy at The University of Tokyo, Graduate School of International Studies at Peking University, and School of International Studies at Seoul National University.
This program encourages students to interact within East Asia and enhance understanding the field of public policy and international affairs, as well as the culture of each country through student exchange and double degree programs.
For more information, please check the website.