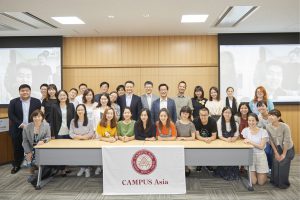 CAMPUS Asia Plus is a degree and exchange program on public policy and international relations in East Asia, provided in English by top universities in Japan, China, South Korea, and Singapore.
This program trains participants to become experts on public policy, international relations, and Asia, a region that is attracting keen attention from the international community, instills in students an understanding and appreciation of the cultural perspectives of Japan, China, and Korea, and also incorporates perspectives from Singapore, a hub at the heart of Southeast Asia. 
For more information, please check the website.