教授 / Professor チェン ステイシーCHEN, Stacey
Graduate School of Public Policy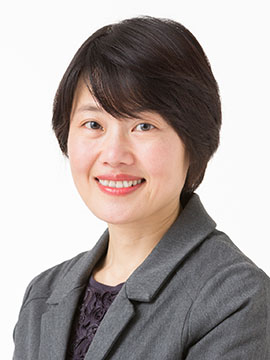 Courses in AY 2021
5113075 Econometrics for Public Policy
5113085 Practice Session for Econometrics for Public Policy
5123215 Contemporary Issues in Development Economics
5170002 Project Seminar
5171028 国際金融・開発研究:経済学系(Contemporary Issues in Development Economics)
Education & Employment
2002
Ph.D. of Economics, University of Rochester
2002-2007
Assistant Professor, University of New York at Albany
2007-2011
Assistant Professor, Royal Holloway University of London
2011-2016
Associate Research Fellow, Academia Sinica, Taipei
2016-2020
Associate Professor, GRIPS, Tokyo
Research Fields
Labor, Development, and Health Economics; Applied Econometrics

*NEW:
Physicians Treating Physicians: The Relational and Informational Advantages in Treatment and Survival (with Hongwei Chuang, Jennjou Chen, and Tzu-Hsin Lin)
https://papers.ssrn.com/sol3/papers.cfm?abstract_id=3816422
Research Awards
Japan Center for Economic Research Award (2021); The Best Paper Award on Taiwan Economic Research, Taiwan Economic Association (2019); Career Development Award, Academia Sinica (2014)
Research Cluster in Development Economics
https://sites.google.com/view/development-economics
Joint International Research (Kakenhi JP19K01670)
http://www.pp.u-tokyo.ac.jp/wp-content/uploads/2016/09/GraSPP-DP-E-21-001.pdf
Major Publications
Chen, Stacey H., Yen-Chien Chen, and Jin-Tan Liu, (2019) "The Impact of Family Composition on Educational Achievement," Journal of Human Resources, 54(1): 122-170.

E. French, J. McCauley, M. Aragon, P. Bakx, Martin Chalkley, S.H. Chen, B. J. Christensen, H. Chuang, A. Cote-Sergent, M. De Nardi, D. Echevin, E. Fan, P. Geoffard, C. Gastaldi-Ménager, M. Gørtz, Y. Ibuka, N. Izumida, J. B. Jones, M. Kallestrup-Lamb, M. Karlsson, T. Klein, G. de Lagasnerie, P. Michaud, O. O'Donnell, Y. Ohtsu, N. Rice, J. Skinner, E. van Doorslaer N.R. Ziebarth, and E. Kelly, (2017). "End-of-Life Medical Spending In Last Twelve Months of Life Is Lower Than Previously," Health Affairs, 36(7): 1211-1217.

Chen, Stacey H. and Hongwei Chuang, (2016) "Recent Trend in Taiwanese Medical Spending," Fiscal Studies 37: 653–688.