客員教授 / Visiting Professor 中尾 武彦NAKAO, Takehiko
Chairman of the Institute at Mizuho Research Institute Ltd.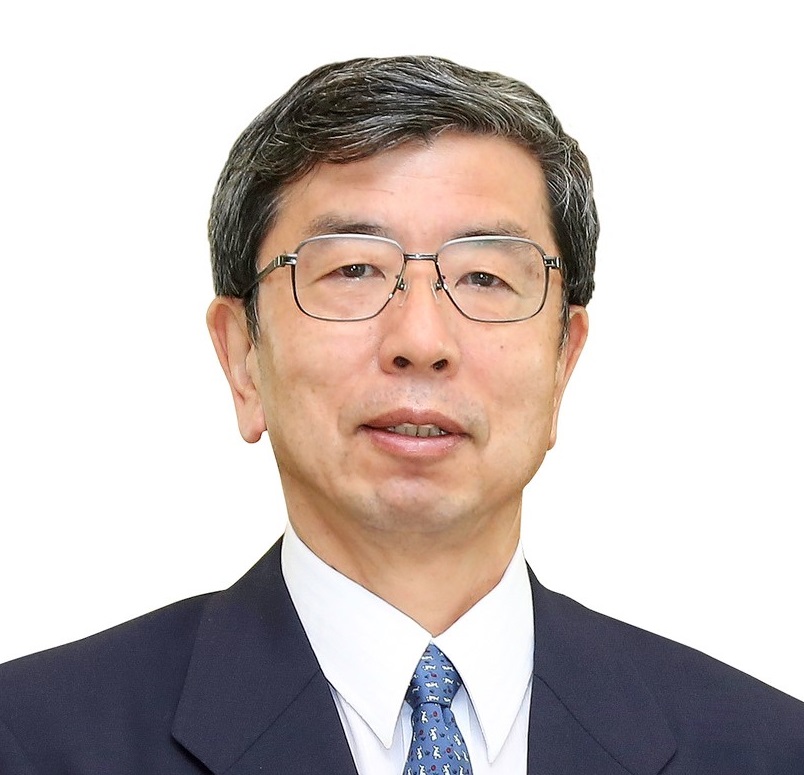 Courses in AY 2021
5123172 Evolution of Global Economic Policies
5171026 国際金融・開発研究:経済学系(Evolution of Global Economic Policies)
Research Fields
Development, Economic policies, Global economy, International finance


Biography
Mr. Takehiko Nakao is currently the Chairman of the Institute at Mizuho Research Institute Ltd. Concurrently, he teaches at the National Graduate Institute for Policy Studies (GRIPS) as Visiting Professor. From April 2013 to January 2020, Mr. Nakao served as President of the Asian Development Bank (ADB), which is based in Manila with membership of 68 countries including 46 regional developing countries Mr. Nakao was the Vice Minister of Finance for International Affairs between 2011 and 2013, and in charge of foreign exchange markets, G20 and G7 processes, ASEAN+3 financial cooperation, and bilateral financial relations with the US, Asian countries and European countries. Mr. Nakao has gained extensive experience in international finance and development since he joined the Ministry of Finance in 1978. He was assigned as Minister at the Embassy of Japan in Washington D.C. between 2005 and 2007, and worked as advisor at IMF's Policy Development and Review Department between 1994 and 1997. He has published books and numerous papers on financial and economic issues both in Japanese and English. He took an initiative and was a "lead editor"  for the ADB's recent publication of  "Asia's Journey to Prosperity", a comprehensive account of Asia's development history in these several decades.  He was a Visiting Professor at the University of Tokyo in 2010 and 2011. Mr. Nakao holds a Bachelor's degree in Economics from the University of Tokyo and a Master of Business Administration from the University of California-Berkeley.
Major Publications
日本語著書:
「アメリカの経済政策」(中公新書:08年)
「グローバル化と財政」(石弘光編、有斐閣:90年)
「国際租税制度概観」(日本租税研究協会:89年)。

日本語論文:
「アジアの発展と国際政治」(18年10月公研誌:大庭三枝教授との対話)
「ADBの創設とアジアの発展、心がけてきたこと」
(17年9月政策研究大学院大学卒業式講演)
「アジア経済の展望とアジア開発銀行の役割」(16年12月公研誌)
「アジアにおけるADBの新戦略」(16年9月国際開発ジャーナル誌)
「途上国の経済発展に8条件」(15年1月16日日本経済新聞「経済教室」)
「グローバル金融危機への国際的対応」(10年7月フィナンシャル・レビュー誌)
「 国際通貨システム改革を巡る諸問題についての考え方」
(10年3月18日国際通貨研究所)
「我が国のODAと国際的な援助潮流」(05年1月、3月ファイナンス誌)
「日本の1990年代における財政政策の経験」(02年4月財務総合政策研究所)
「ヘッジファンドと国際金融市場」(99年7月ファイナンス誌)
「IMF、資本移動拡大に対応」(96年9月23日日本経済新聞「経済教室」)。

Books (English)
- Asia's Journey to Prosperity, January 2019, Asian Development Bank with Staff 

Papers (English)
- ADB's New Strategy in Asia, Helping Build Quality Infrastructure at Scale, September 2016, International Development Journal (translation)
- Challenges in International Finance and Japan's Responses, March 15, 2012, International Financial Symposium hosted by the Institute for International Monetary Affairs
- Response to the Global Financial Crisis and Future Policy Challenges, Hakone, October 23, 2010, Keynote Address, Symposium co-hosted by Harvard Law School and International House of Japan
- Reforming the International Monetary System—Japan's Perspective, March 18, 2010, Symposium at the Institute for International Monetary Affairs
- Japanese ODA—Adapting to the Issues and Challenges of the New Aid Environment, October 2005, FASID Discussion Paper on Development Assistance No.8, with Takamasa Akiyama