I specialize in diplomacy, international law, international economic relations and 

study of 

international organization

s

.

 

Diplomacy could 

perhaps 

best be described as 

the art of pursuing possibilities, in the sense of seeking to identify a point of agreement between countries (or parties) that will enable an issue to be resolved and engaging strategically and tenaciously in negotiations. In classes

,

 students will examine the

 

realities of Japanese 

diplomacy

, focusing on three stages: the decision-making process 

for

 foreign policy, the policy itself and the implementation of that policy.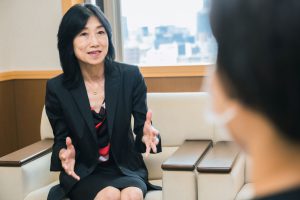 I specialize in diplomacy, international law, international economic relations and study of international organizations. From my student days, I had a strong interest in diplomacy and initially considered going straight into research, but I was also attracted to the idea of engaging in the frontline work of foreign policy as a diplomat at the Ministry of Foreign Affairs (MOFA). I took the diplomatic service examination and joined MOFA in 1982. At MOFA, I had the good fortune to be able to develop my career in the fields of economics and international law, which were the fields that had originally fired my interest as a student, and I served as Director General of the Economic Affairs Bureau and Director General of the International Legal Affairs Bureau.
 Drawing on my experience as a practitioner, in my classes, I teach how foreign policy is actually planned, formulated and implemented, and how to evaluate it from any perspective. Although my classes feature foreign policy case studies centered on Japan, diplomacy is always an interaction with other actors. It is imperative to consider not solely foreign governments as the counterparts of the Japanese government, but also international organizations, multinational corporations, civil society and the broader international community.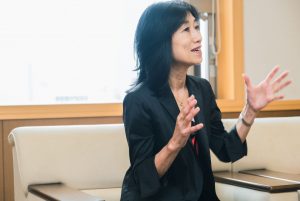 There is a tendency for diplomacy to be debated in terms of good or bad, focusing only on  the outcome. It goes without saying that results are important, and that governments are responsible for such results, but to understand and enhance diplomacy, it is of the utmost importance to analyze the process of policy planning and decision-making, the various factors at play, and the timeframe. A fruitful discussion can be realized through examining the conditions under which each individual policy was formed. In other words,  what objectives were set based on what information and what constraints were successfully overcome (or not) need to be studied.
 Furthermore, no matter when or by whom they are implemented, policies do not always produce the same results. Out in the field of diplomacy, results often vary greatly depending on the efforts of each individual. Diplomacy can be defined as the art of cooperating with, or if necessary confronting, another country by peaceful means such as negotiations, for the sake of the national interest. Diplomacy is therefore a field in which both individual skills and teamwork are put to the test.
 When countries (or parties) find themselves at odds with each other to the extent that no more concessions can be made, the question arises as to whether a point of agreement can be identified that will enable the issue to be resolved. In the midst of last-minute negotiations, you could say that diplomacy is the pursuit of such possibilities. Back when I represented the Japanese government on the front lines of diplomacy and today too, when I am training the people who will be responsible for the future, the real sense of being involved in this art of possibility is something I find both rewarding and enjoyable.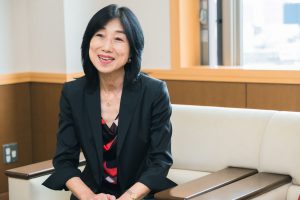 I hope that, through classes at GraSPP, students who will soon be working as professionals in various areas will develop multifaceted thought processes and sound judgement, and devote themselves to the study of themes that they will work on throughout their lives.
 GraSPP could well be described as a treasure trove of innovative and interdisciplinary learning. It is a place where theory and practical experience, practice and research are well balanced and where mutual enrichment is realized. If students have the will to learn, then the value of GraSPP will be multiplied manyfold. I hope that students will make the most of GraSPP as a stepping stone to an active career on the global stage and enjoy studying here.