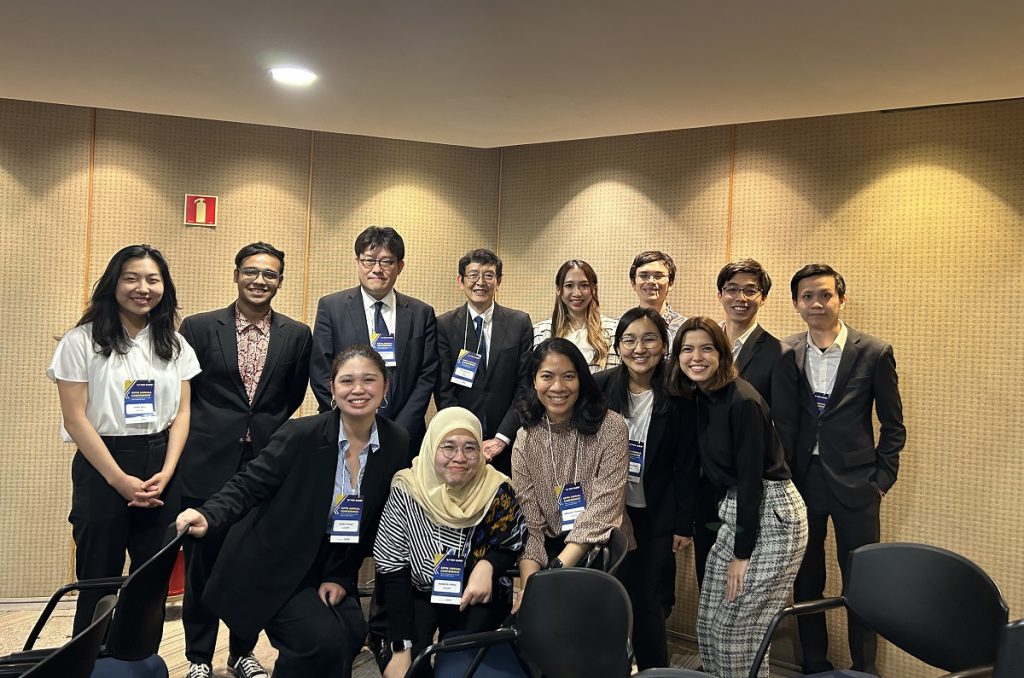 After experiencing countless online events/conferences during the period of the pandemic, about 100 students and faculty from eight member schools of the Global Public Policy Network (GPPN) were assembled again finally to take part in the annual conference hosted by The Fundação Getulio Vargas São Paulo School of Business (FGV-EAESP) in São Paulo, Brazil on 4-5 March 2023.
This year's theme was 'Policy challenges in an ever more divided world' – Students were invited to work on an important policy challenge in any field identified as contentious in today's divided societies, looking into viable paths for consensus-building and evidence-based policies.
23 selected teams from the GPPN member schools had the opportunity to present their innovative public policy proposals to a jury comprised of deans and professors. From GraSPP, 19 students of 4 groups, who successfully went through the internal pre-selection conducted as part of "A2 Case Study: GraSPP Policy Challenge", participated in the conference. 2 teams successfully proceeded to the final round of the competition on Day 2. The projects proposing the innovative motorbike recycling program in Thailand tackling climate change and carbon neutrality/net-zero, presented by Emily Zhu, Moe Furukado, Hiroki Ito, and Kavin Pillai (1st year, MPP/IP), won the Best Prize – our deepest congratulations and a big round of applause to the winning team!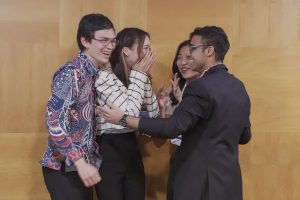 "Our team is incredibly grateful for the recognition that our policy proposal has received from the jury. We came to Brazil with the intention of representing our ideas the best way we could, and to our surprise, we did even more. We're delighted with the results, and we couldn't have done this without the support of GraSPP, our peer delegates, as well as our competition. We would like to send our sincere thanks to everyone who made the 2023 GPPN Conference a rewarding, and unforgettable experience. We hope our landmark achievement for GraSPP inspires the institution to elevate its standing as a prestigious Public Policy School, and we hope to see more success from future delegations. Coming out of the conference, we not only have a deeper appreciation for the art of policy-making, but we also have a renewed faith in our generation's capacity to create inclusive policies that address the most pressing challenges of our generation."
This is the most remarkable achievement since 2016 when we first launched "GraSPP Policy Challenge (GPC)". Special mention goes to Prof. Roberto Orsi and all GPC professors including Prof. Jun Arima, Prof. Makiko Matsuo, Prof. Hisashi Yoshikawa, Prof. Kazuyo Hanai, Prof. Hiroshi Suzuki, and Prof. Hideaki Shiroyama – who have always been devotedly guiding students to the right directions from beginning to end. Prof. Orsi, a main supervisor of GPC, describes as follows.
"I regard GPC and our participation as GraSPP in GPPN as one of the most impactful activities that our School can offer. GPC allows the students to work on several levels: the design of a public policy initiative, communication skills, teamwork, and competition, but also constructive confrontation, cooperation, empathy, and friendship. I am always delighted to see how students are positively changed by joining the annual GPPN conference"
(To read the full article written by Prof. Roberto Orsi)
The conference is also a great opportunity for the deans and faculty members to meet and discuss various topics of the role of public policy schools and the possibilities of expanding future collaborations among the network.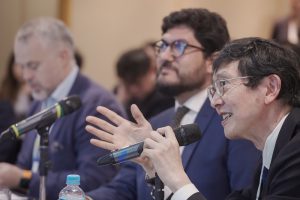 "The GPPN Conference 2023 was very successful, and I was glad that I took part in it. We enjoyed the food, music and everything else in Sao Paulo, and our Brazilian hosts were excellent. We also got to know about our other GPPN partner schools better. My thanks go to Ohno san and Orsi sensei for making all this possible."
-Dean Keisuke Iida
"GPC 2023 was very friendly hosted by FGV-EAESP. Presentations by student teams were seriously challenged by senior professors. Teams from GrasPP handle them very smoothly and it shows the depth of their commitment to the project. I would like to thank the professors who advised the teams and academic staff who put tireless effort to make this event successful." 
-Vice Dean Daiji Kawaguchi
Congratulations again to the whole "Team GraSPP" for the outstanding performance at the GPPN 2023 Conference!
We are delighted to introduce four projects presented by team GraSPP this year: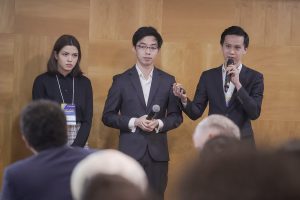 NUCLEAR RADIATION EXPOSURE IN THE REPUBLIC OF THE MARSHALL ISLANDS
by Claire Shimmi, Reynaldo Jr Delos Santos, Nimrah Qambrani, Timothy Goo, Camila Sarai Estacio (2nd year MPP/IP)






More information on GPPN and GPPN 2023 Conference is available here: