教授 / Professor 城山 英明SHIROYAMA, Hideaki
Graduate School of Public Policy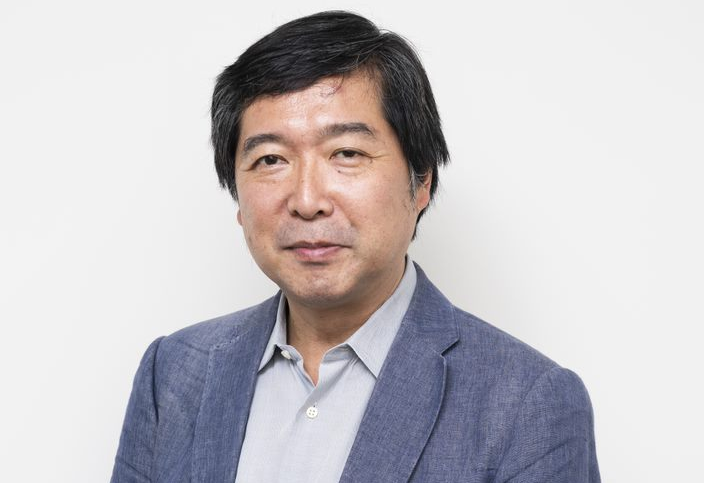 Courses in AY 2022
5112090 国際行政論
5112131 Science, Technology and Public Policy
5122384 Space Development and Public Policy
5122501 海洋科学技術政策論
5130076 International Organizations for Sustainable Development in the 21st Century
5130230 Social Design and Global Leadership
5140165 事例研究(デジタル社会とパブリックマネジメント)
5140611 事例研究(科学技術と政治・行政 II)
5140741 Case Study (Project Based Learning on the Technological Innovation and the Social Solutions)
5140743 Case Study(Social Design and Management)
5171105 Science and Technology Policy: Politics(Science,Technology and Public Policy)
5171108 Science and Technology Policy: Politics(Space Development and Public Policy)
5171110 科学技術政策研究:政治学系(海洋科学技術政策論)
5171114 科学技術政策研究:政治学系(デジタル社会とパブリックマネジメント)
5175006 International Security: Politics(Science,Technology and Public Policy)
5179001 International Practical Research(Social Design and Global Leadership)
5179006 International Practical Research(Project Based Learning on the Technological Innovation and the Social Solutions)
5179012 International Practical Research(Social Design and management)
Education & Employment
1989
B.A. in law, The University of Tokyo
1992
Lecturer, Graduate School of Law and Politics, The University of Tokyo
1994
Associate Professor, Graduate School for Law and Politics, The University of Tokyo
1997-99
Visiting Scholar in Center for International Studies, MIT
2001
Visiting Professor, Sciences Po. Paris
2006-
Professor, Graduate School for Law and Politics, The University of Tokyo
2006-
Professor, Graduate School of Public Policy, The University of Tokyo
2010-
東京大学東京大学政策ビジョン研究センター長
2014-
Dean, Graduate School of Public Policy, The University of Tokyo
Research Fields
Public Administration; International Administration; Science, technology and Public Policy

Public Administration
Science, Technology and Public Policy
Sustainability Studies
International Administration
Policy Process
Major Publications
"Administrative Reorganization and Public Sector Reform in Japan" in The Public Sector in Transition: East Asia and the European Union Compared, (Berlin: Nomos, 2007).
"The Harmonization of Automobile Environmental standards between Japan, the United States and Europe: The 'Depoliticizing strategy' by Industry and the Dynamics between Firms and Governments in a Transnational Context" Pacific Review (Routledge, 2007).
"Environmental Cooperation in East Asia: Comparison with the European Region and the Effectiveness of Environmental Aid," pp. 252-276, in Tadayoshi Terao and Kenji Otsuka eds., Development of Environmental Policy in Japan and Asian Countries, Palgrave Macmillan, NY, 2007.
"Japan's Policy and Interface Arrangement with International Organizations: Financial and Other Resource Flows," pp. 103-127, in Glenn D. Hook and Harukiyo Hasegawa, eds., Japanese Responses to Globalization: Politics, Security, Economics and Business, Palgrave Macmillan, NY, 2006.
"The Development of Public Conflict Resolution in Japan: Various Experiments and Challenges for Institutionalization," paper prepared for the International Conference on Comparative Studies in Policy Conflicts Resolutions, KDI School of Public Policy and Management, Comparative Studies in Public Conflict Resolution, September 2005, p.77-96.
"Regional Governance in Asia: Comparative Analysis of Experiments of Decentralization and Deconcentration in Indonesia, Thailand and Korea" in Shimomura, ed., The Role of Governance in Asia, ISEAS, 2003, pp.6-26.
"Technological Innovation and Diffusion for Environmental Protection - The Roles of Public Policies, Private Strategies, and Civic Actions from an Interaction Perspective," in Martha Harris, ed., Energy Market Restructuring and The Environment- Governance and Public Goods in Globally Integrated Markets, University Press of America, 2002, pp.151-181.
"The Impact of the WTO rules on the Public Procurement of the Sub National Government - The Multi-Level Governance in Action - ," paper prepared for the Workshop Within the Framework of the Projects on Governance and Globalization Advanced Institute for Law and Politics, Hokkaido University, Local Governance in a Global Era - In search of Concrete Visions for a Multi-Level Governance, December 2001, pp.57-76.
"Clean & Efficient Coal Use in China and the Political Economy of International Aid," Social Science Japan, Vol.16, Aug 1999, pp.15-19.
"Environmental Policy in APEC," Final Report Japan-United States Collaboration on Trade and the Environment, Global Environment & Trade Study and the Global Industrial and Social Progress Research Institute, February 1998, pp.102-118.
"Structure and Methods of International Administration - Functional Approach, Direct Contact , NGO under Nonhierarchical Administration -, " Paper prepared for International Conference for the Celebration of 40th Anniversary of the Korean Association for Public Administration, Global Government and Domestic Public Administration: Searching for a New Paradigm of International Public Administration, February 1996, pp.165-190.
Kokusai enjo gyousei (International Aid Administration) (Tokyo, University of Tokyo Press, 2007).
Kokusai gyousei no kouzou (Structure of International Administration) (Tokyo, University of Tokyo Press, 1997).