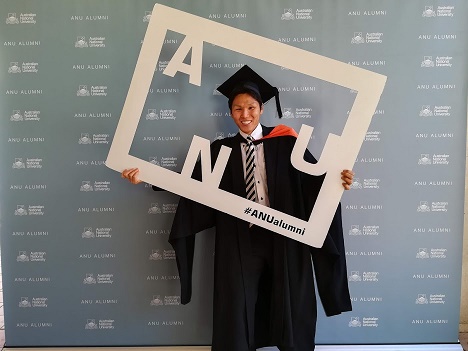 The study at ANU was really challenging for me, but I believe that the knowledge, skills and connections with other classmates I gained will help me contribute to the betterment of society in the future.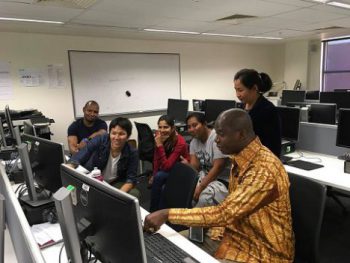 One of the prominent characteristics of Crawford school is its diversity. International students, coming from 66 different countries, constitute half of all Crawfordians. Many of them are students who have working experience at their central government. There are also some students from international organizations, thinktanks, central banks, and consulting companies. Discussing with these classmates gave me different viewpoints and broadened my horizons. I sometimes talked with classmates about the differences between culture, politics, education systems, and public administration systems in our home countries. It was so interesting that we lost track of time.
Many courses at Crawford school contain group works, presentations, and discussions. Among them, "Organizational Finance and Budgeting" was a memorable one. As a final assignment, I analyzed the financial statement of the nationally-founded UK postal company, predicted its future fiscal situation, and proposed policies to achieve improvements, in collaboration with other classmates from Myanmar, Pakistan, Papua New Guinea, Kiribati and Sierra Leone. In a situation where different interpretations were plausible, insisting on my opinions with persuasive evidence was tough for me, but considering that public policies are created together with a wide range of actors, what I experienced in this course will be a big asset after I return to my prefectural government. It seems like only yesterday. I can still remember our hard work in finishing the essay late at night.
Generous supports for academic skills are a very helpful resource ANU students can enjoy. Firstly, there are academic skills advisors whom students can consult with concerning their essays. We can make an appointment to have a one-on-one consultation, and the advisors help us use correct academic expressions and instruct us on how our essay should be structured for increasing persuasiveness, in addition to providing revisions of grammatical errors in the draft. Secondly, English conversation classes for students who use English as their second language are held every day. In addition to improving my speaking skills, having a conversation with students majoring in different fields were interesting. This support was a big help for me since this was my first time to study abroad.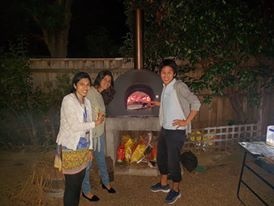 I really appreciate GraSPP for giving me this irreplaceable chance to study at ANU. It would be difficult for me to finish my study abroad without the assistance of the faculty staff members and classmates at GraSPP and ANU. I also would like to express my gratitude to the prefectural government I belong to and my family. In order to reward them for all of their cordial support, I will do my best to be a person who can contribute to society, making good use of all that I gained at GraSPP and ANU.