At the end of 2018, I was given more than 10 choices to do the exchange programme, and I didn't hesitate to fill out the choice of GraSPP, because I think it would be interesting and worthwhile. And now, my stay in Tokyo proved my "hypothesis".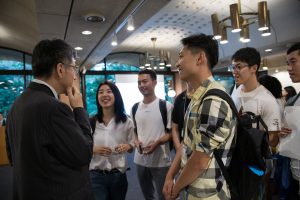 The study at GraSPP is quite interesting, they offer a lot of general courses as well as many up-to-date case studies which are very specific and intriguing. These courses are very comprehensive. One advantage of studying at GraSPP is that at a public policy school, you can not only attend the class in international relations, laws, economics, but also something related to science and technology. This may be very unique at GraSPP or even in Japan. GrsSPP offers the chance of taking courses at Graduate School of Economics, Law and some of my classmates even took the courses offered by the Engineering School. The advanced science and technology in Japan make the academics think more about the merge of S&T with policy.  Apart from study, GraSPP provides a lot of support to the students in terms of job hunting and networking, career sessions and talks with alumni are held regularly, these are all good chances for international students for their future career and study.Besides, for international students, the university offers a lot of Japanese Language classes at the Language center as well as the Engineering School. For me, my Japanese improved a lot after the semester. Also, the Hongo campus of the University of Tokyo is also full of beauty. Each school's building has its own charm. The yellow ginko trees and leaves always attract people all around the world. The fountain in front of the central library is also appealing.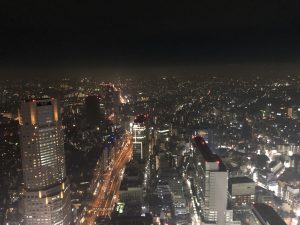 Apart from school, the life in Tokyo is also full of interest and convenience. The convenience stores (konbini) are everywhere and open for 24hours. The food in Tokyo is pretty delicious, you never need to worry about being hungry. The subways and public transportation can take you to anywhere you want. Tokyo can also satisfy all of your hobbies, from sports, animation to classical music or anything else. Tokyo is also full of tourist resorts, it is a city combining the modern and traditional elements. If you want to pray for a good luck, temples and shrines are located every corner of the city. If you want to look at the fascinating night scene of Tokyo, there are plenty of observation platforms in the city. And if you want to chill yourself, the peaceful parks are the best choices.
If you are interested about reading this article, why not pay a visit to UTokyo and GraSPP? If my words didn't convince you, how about experiencing these things yourself and then being convinced?