36 years working in child education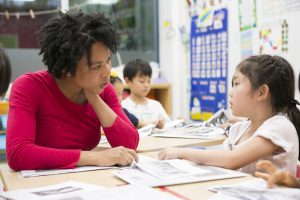 ―Your experience in the field of education is really extensive.
 Yes, I've been working in child education for 36 years, including school administration and English-language instruction. In 1985, I created my own educational program, launching English Studio. After that, I became a mother and, wanting to educate my children myself, I started a pre-school, a primary school and then a middle school as my children grew older. Altogether, this became Tokyo International School. Our students include Japanese and non-Japanese students from around 70 nations. 
 Through my work in school administration, I met children with learning or developmental challenges and who have unique needs. That led me to launch the non-profit organization (NPO) Tokyo International Progressive School in 2000. 
 While wearing different "hats" as the chair of a school and an NPO, as the president of a company, and as a mother, I started getting more involved in social activities around 2011, when my own children started becoming more independent. 
As someone involved in policymaking, I felt a strong sense of responsibility to further her education 
―What made you decide to enroll in GraSPP?
 I was involved in the formulation of the ninth proposal of the Cabinet Secretariat's Council for the Implementation of Education Rebuilding as an external expert. In those discussions, one of the arguments raised was that education should be considered from an economic perspective as well. In other words, the cost-performance of education should be evaluated. I was very uncomfortable with that line of thinking. However, I didn't think it was right for me, as someone who didn't know much about policymaking, to simply criticize it. That's when I first felt a desire to learn more. 
 Later, when the Council was formulating its 11th proposal, it allocated, at the end of 2019, over 200 billion yen to the GIGA School Program, which would provide elementary and junior high schools with one IT device for every student, as well as high-speed, high-capacity networks. As a result of the COVID-19 pandemic, that amount was increased and the plan was brought forward. Having been involved in the formulation of policies that use such a significant amount of taxpayers' money, I felt a strong sense of responsibility to educate myself further and decided to come knocking on the doors of GraSPP. 
 ―How are you finding student life?  
 Being already in my 60s, there's a lot that I'm still getting used to. In particular, I'm having a hard time with everything being digital and with student culture. When I got the syllabus, I had to fully rearrange several months of my work schedule. But then, once classes actually started, there were a lot of sudden changes… I still haven't found a solution for that. Sometimes I feel down and wonder if I made too rash a decision after all, but I'm truly grateful for this learning opportunity and I'm trying my hardest while being supported by my professors, the staff, and everyone else. While trying to find the right pace and way to allocate my time, for now, I am prioritizing my studies, putting them into my schedule first, and taking pains not to neglect them. 
Education is the best investment for the future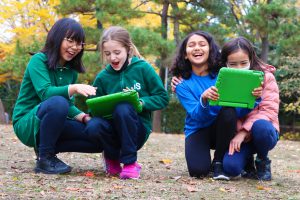 Education can transform children. Having worked in education for 36 years, I believe it has the power to change the future. I understand that Japan has a very high level of national debt. Nevertheless, I believe that education is the best investment for the future. I want to be able to make a theoretical argument against ideas or policies that view education only from the perspective of cost-performance. Everyone is different and everyone has something that makes them special. Discovering what that is, drawing that out and nurturing it, is what education is all about, and that has been the case ever since the time of the Ancient Greeks. 
 There are many different people and many different ways of thinking. The first step is to accept them. At the same time, while accepting them, it's also important to stay true to your own ethos. Mine is to lead my life as a good person. That means never doing or saying anything that I would be ashamed of, and fully living up to any promises I make.  
 So, you should be true to your own ethos and everybody is different. I think we should each think for ourselves about what we can do to create a better and more peaceful society, while embracing diversity, and take action.  I intend to do my part as well to create a society where education is seen as an investment in the future, so that there is a place for everybody to shine.