I live in a small town in Fukushima Prefecture called Yamatsuri with a population just shy of six thousand, which is located at the southernmost point of the Tohoku region. I had never set foot in Fukushima nor had I known of the existence of Yamatsuri until seven years ago when I moved there. Little did I dream that I would take this kind of path when I decided to go to GraSPP 12 years ago.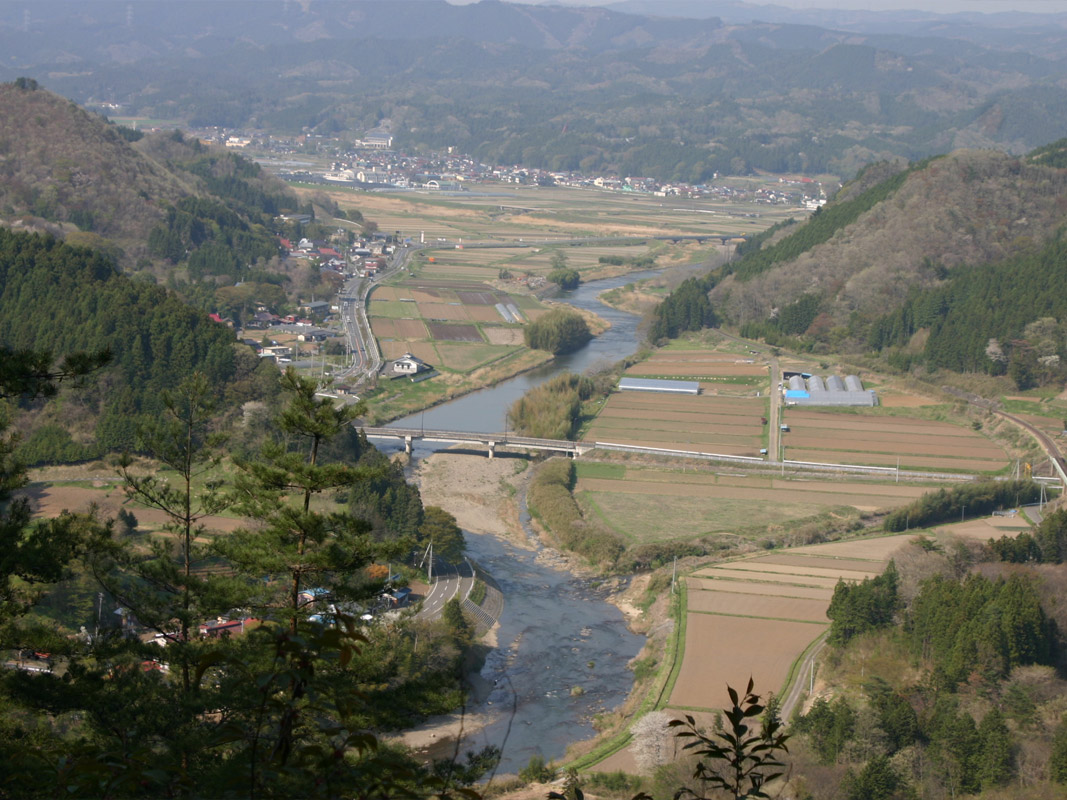 I was never really a person who puts serious thought into his future. Although I felt some kind of pressure to better myself somehow, I was not able to imagine what I was supposed to do beyond that. While trying to squirm my way out of finding my dream, I passed through the Red Gate (Aka-mon) and found myself enrolling at GraSPP. I must belatedly confess that I was a pretty disrespectful student.
As that's how I began, I didn't have any enthusiasm for anything in particular upon entering GraSPP. I was always watching with great admiration how my classmates or older students held conversations about international affairs over the latest news. Since I thought myself not suited to the Level-1 civil service examination as a literature graduate, I was uncertain about what to do exactly. That's how I was 12 years ago.
I somehow ended up living in Yamatsuri, and it's quite certain that the key culprit for the situation is GraSPP. I picked the words "the key culprit," but I wholeheartedly appreciate GraSPP. The two years I spent at GraSPP were fulfilling and valuable for me.
All of the classes that I took at GraSPP were eye-opening and interesting for me as an outsider who graduated with a degree in literature, but I was especially fascinated by the lectures on public philosophy. I became so hooked on them that I took the course two years in a row, although there were many other stimulating classes and seminars taught by experienced practitioners in their fields. Perhaps there have been no other GraSPP students who delved into public philosophy like myself. I was simply intrigued by the unconventional approach and the freewheeling way of thinking that the lectures offered. Those experiences have not only expanded my creative power but also made me into a much more talkative person.
I went out to drink a lot while studying at GraSPP. I often enjoyed conversations after classes at local Japanese pubs or study rooms with groups of adult students with whom I formed friendships on the day of the enrollment ceremony. I got my classmates who had happened to sit next to me at the enrollment ceremony involved in the gatherings. Whether or not it was a serious talk, I just loved talking with my friends until we lost track of time. There wasn't always a particular purpose for gathering. I might have bored people around me out of their minds, but it was fun for me at least. As I spent each day doing something I loved, it gradually changed my whole attitude on life. I stopped being particular about one opinion and started to enjoy different opinions. I felt like options for my life were opening up.
Eventually, I decided to take the Level-1 civil service examination since I was sure that working with people like my classmates would be interesting. I challenged myself to take the exam without knowing the test day or the subjects. The fact that I had no pressure worked out in my favor, and I joined the Ministry of Agriculture, Forestry and Fisheries (MAFF) of Japan.
I went out into the world all revved up, ready to apply what I had learned to my life as a working professional. Then, something completely unexpected happened. I lost my direction in life. What do I work for? Do I work to protect farmers or protect farmlands? Or do I work to make agriculture a growing industry? Many thoughts ran through my mind, but none of them struck me as the most convincing. Every phrase sounded empty, and I suffered immensely from trying to find answers every day.
The second-year MAFF officials participate in on-the-job training. They are dispatched to farming households in Japan and engage in agricultural practices for about a month. I was accepted to a pear farming family in Tottori Prefecture during the time I was losing sight of my purpose to work. That experience became the largest turning point for me.
The whole month I spent in Tottori was truly wonderful. A life on a farming village, to me, was not the one to be pitied in a pessimistic way, but was rather humane with a great deal of spirit. Even if I wasn't in the MAFF, there was something that I needed to cherish. Subsequently, my bad habits reared their ugly head.
"Perhaps I need to stop focusing on trying to figure out things to do at the MAFF and start thinking of what I can do for the living environment in farming villages."
I finally felt like there was something I could do. There were times when I was torn between the ideal and reality. Ultimately, I reached the conclusion that I would make a career transition to local government.
That transition brought me to Yamatsuri, and I work on daily tasks with a theme, "sustainable rural life," in my mind. I had never imagined that I would be having this kind of life 12 years ago, but I have a gut feeling that I'm prouder of my work than 12 years ago. I wouldn't have made these choices if I hadn't spent two years at GraSPP.
I hope that GraSPP will continue to develop as an organization that offers diversity to the Japanese government. At the same time, I hope it stays a place where people can relax and think outside of the box, as had been the case for me, for many years to come. And I would like to repeat, with my deepest appreciation and a dollop of irony, that "the key culprit" in bringing in the life I have now is GraSPP after all.